What Is Twig Tea?
What Is Twig Tea, Anyway?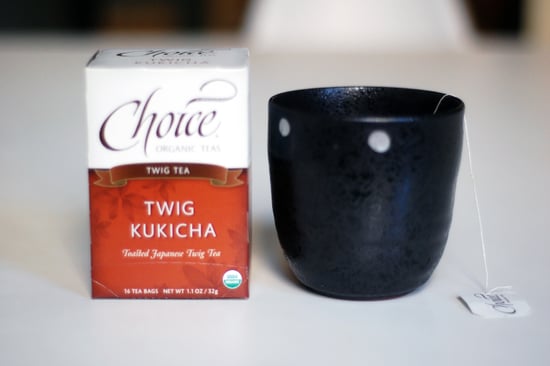 Alicia Silverstone claims that twig tea, also called kukicha, cures just about everything. And we've been noticing it appearing in more and more stores (we also saw it a few times at the Fancy Food Show). But what's the deal with all of the hype?
Twig tea is essentially a Japanese blend of the tough stems, stalks, and twigs from the Camellia sinensis plant. These bits usually get discarded, but when they're saved, toasted, and steeped in water, kukicha is formed. The flavor is nutty and slightly creamy, and since most of the caffeine is stored in the leaves of the plant, you won't get the same buzz from a cup of this stuff as you would a cup of green or black tea, so this is a great option for anyone trying to eliminate caffeine from his or her life. Its alkalizing properties and low caffeine level also make it a beverage of choice for the macrobiotic diet.
Kukicha tastes deliciously rich and toasted, which is the perfect way to start your day (in fact, there is a quality about it that reminds me of a good cup of coffee). Steep your twig tea in freshly boiled water for four to five minutes. Have you ever tried it?