What's Your Favorite Hometown Specialty?
Let's Dish: What's Your Favorite Hometown Specialty?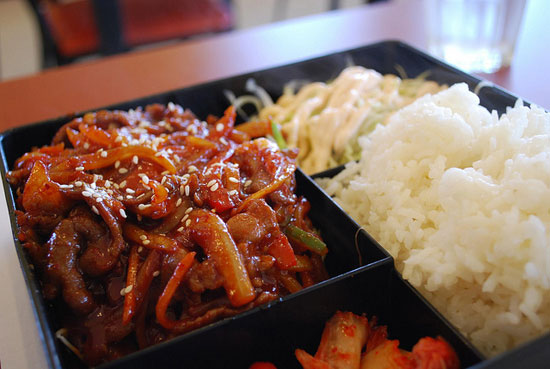 In my hometown, there's a Japanese/Korean restaurant that my family has been going to for almost two decades, and it's a tradition that if I'm visiting, we will have at least one dinner of yaki mandu, shrimp tempura rolls, Korean BBQ short ribs, and bulgogi at the eatery. And I'm not the only one: I have a friend who has to find the first gas station once passing our country's northern border to get his hands on ketchup-flavored chips. Whether it's a favorite eatery or brewing facility, a packaged treat, or local shellfish, we all have something we can't wait to dig into once we land on our homegrown soil. What's yours?
Source: Flickr User avlxyz