Wheat Thins Lime Review
Wheat Thins Lime: Has Nabisco Taken Creativity Too Far?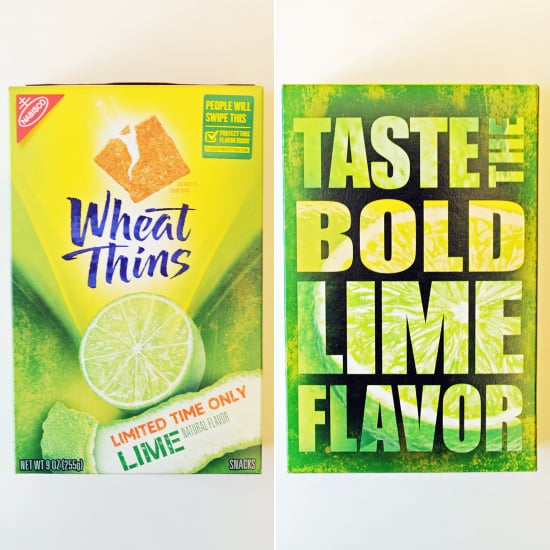 Salty, sweet, and slightly nutty, the original Wheat Thins are a simple yet satisfying classic snack that are pretty hard to beat. So it was with some excitement and just as much trepidation that we sampled their latest offering: Wheat Thins Lime. Could the snappy crackers hold up to a dusting of citrus, or would this novel addition take them from dangerously addictive to skippable?
Keep reading to find out.
We thought the answer was clear on first bite: we unanimously preferred the classic, pared-down iteration. Commenters proclaimed that the dusting of lime flavor, bolstered by a variety of pungent spices, garlic, and onion powder, was artificial-tasting. The consensus among tasters was this message to Nabisco: stop trying to fix what's not broken.
Suddenly, something strange happened to complicate matters. Despite complaints that the bold lime flavor was off-putting, snackers continued reaching for second, third, and fourth crackers, to try "just one more bite."
In the end, we came to no clear conclusion, a rarity around these parts. A parting thought: if you're a fan of lime-flavored tortilla chips, this offering may be up your alley. Just be warned that Wheat Thins Lime are both odd . . . and oddly satisfying.