When Is Cauliflower in Season?
In Season: Cauliflower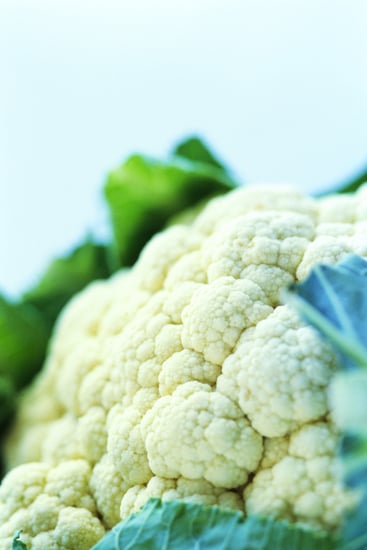 People tend to be rather opinionated about cauliflower. Quite a few people completely abhor it, and some are crazy for it. Either way, there's no denying that cauliflower has a rich and interesting history.
Cauliflower belongs to the same species as cabbage, brussels sprouts, broccoli, and collard greens. Though white is most common, cauliflower also comes in orange, green, and purple; all possess that slightly sulfurous and bitter flavor. It has been an important Winter vegetable in Europe since 600 B.C. and became popular when it was introduced to the French in the 1500s. Throughout history, cauliflower's been prized for, among other things, its anti-inflammatory properties.
Select cauliflower heads that are compact. Heads that have more green leaves tend to be better protected, and thus, fresher. Store cauliflower in a paper or plastic bag in the refrigerator for up to one week. Want to learn more about cooking with cauliflower? Keep reading.
Here are some ideas for ways to best enjoy your cauliflower:
How do you feel about cauliflower? What's your favorite way to prepare this vegetable?