When Are Cheeses in Season?
Burning Question: Does Cheese Have a Season?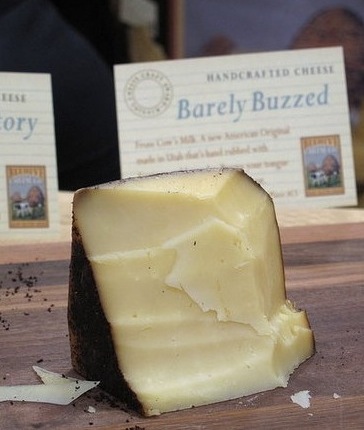 I've always wondered: if fruits, vegetables, seafood, and certain types of meat are in season at different times of the year, shouldn't cheese have a peak season, too?
Yes and no; the answer depends on the cheese. I asked cheese expert Juliana Uruburu to elaborate. "Spring and Summer are best for young, fresh cheeses," she explained. "Cows are feasting on grasses and brambles, and have a complex, bright, floral-fruity flavor." For this reason, cheeses made during the summertime tend to be the most vibrant.
As the seasons change, so do animals' diets. By Fall, cows are grazing less on fresh grasses, and more on dry grasses such as straw and hay. And come Winter, they'll be keeping warm in the barn — and the less animals move, the fattier their milk will be. Winter tends to be the time when cheeses are at their richest.
All of these variants, of course, pertain to artisanal cheese. Those made in massive quantities by big-name brands are carefully blended to ensure flavor is consistent from one experience to another. You're unlikely to see any variation in these cheeses throughout the year.
Got a burning question? Join the Burning Question group in the YumSugar Community! It's your place to post the most pressing questions about the culinary world.