When to Use Dried Beans vs When to Use Canned
When Is Working With Dried Beans Worth the Extra Effort?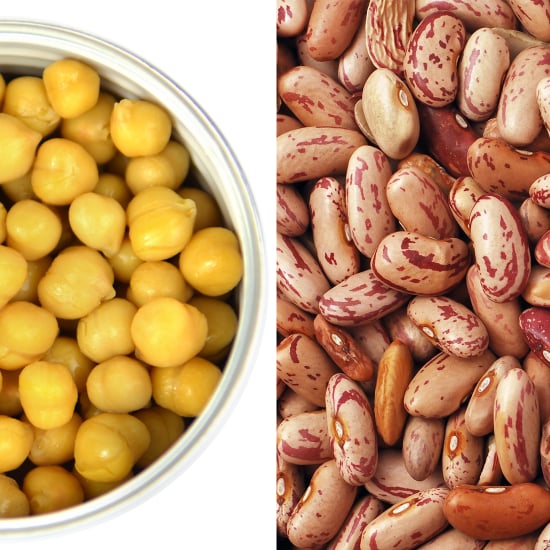 In an ideal world we'd cook with dried beans exclusively: they are generally a more economical option, have a better texture, and allow for infusing flavor as they cook. But let's face it: they take far longer to prepare than cracking open a can. The question is, when is simmering up a pot of dried beans worth the effort, and when can you bust out the can opener guilt-free?
Use dried beans when beans are the star ingredient, texture is of the utmost importance, or a recipe calls for an obscure variety, as many more options are sold dried than canned. (We're partial to Rancho Gordo's high-quality selection.) If you have the extra time, dried beans are almost always the superior option — and preparing them is largely a hands-off task.
Turn to the can when the beans will be pureed or otherwise altered in texture, time is of the essence (canned beans are a weeknight dinner staple for a reason), or the beans will be playing a supporting role. Feel no shame in cooking with canned beans, just know that they won't be quite as delectable.
When do you reach for dried beans? Or do you always use the canned variety? Share your thoughts with us below.