The following post was written by Shawanda Mason, who blogs at Eat.Drink.Frolic. and is part of POPSUGAR Select Food.
When it comes to snacking, I'm quite the professional. I've always loved snacks: from salty to sweet to crunchy and soft. If you're a snacker like myself, you'll be very happy to know that February is National Snack Month. How awesome is that? As easy as it is for many of us to head to the snack aisle and grab the unhealthiest snack we can find, it's equally as easy to make your own snacks at home. The perks of making homemade snacks are not only that it's cost-effective but you'll also know the exact ingredients that it contains. To break away from the usual snacks of potato chips and candy, why not try some fresh fruit or better yet, why not dress up your fresh fruit with a little chocolate.  
I love blood oranges for snacks, margaritas and especially in my salads. They're gorgeous and have so much flavor. To break away from the monotony of eating oranges all day, I love dressing them up with a little white chocolate. These are so delicious not to mention they're gorgeous. It's the perfect snack for children or for guests in your home.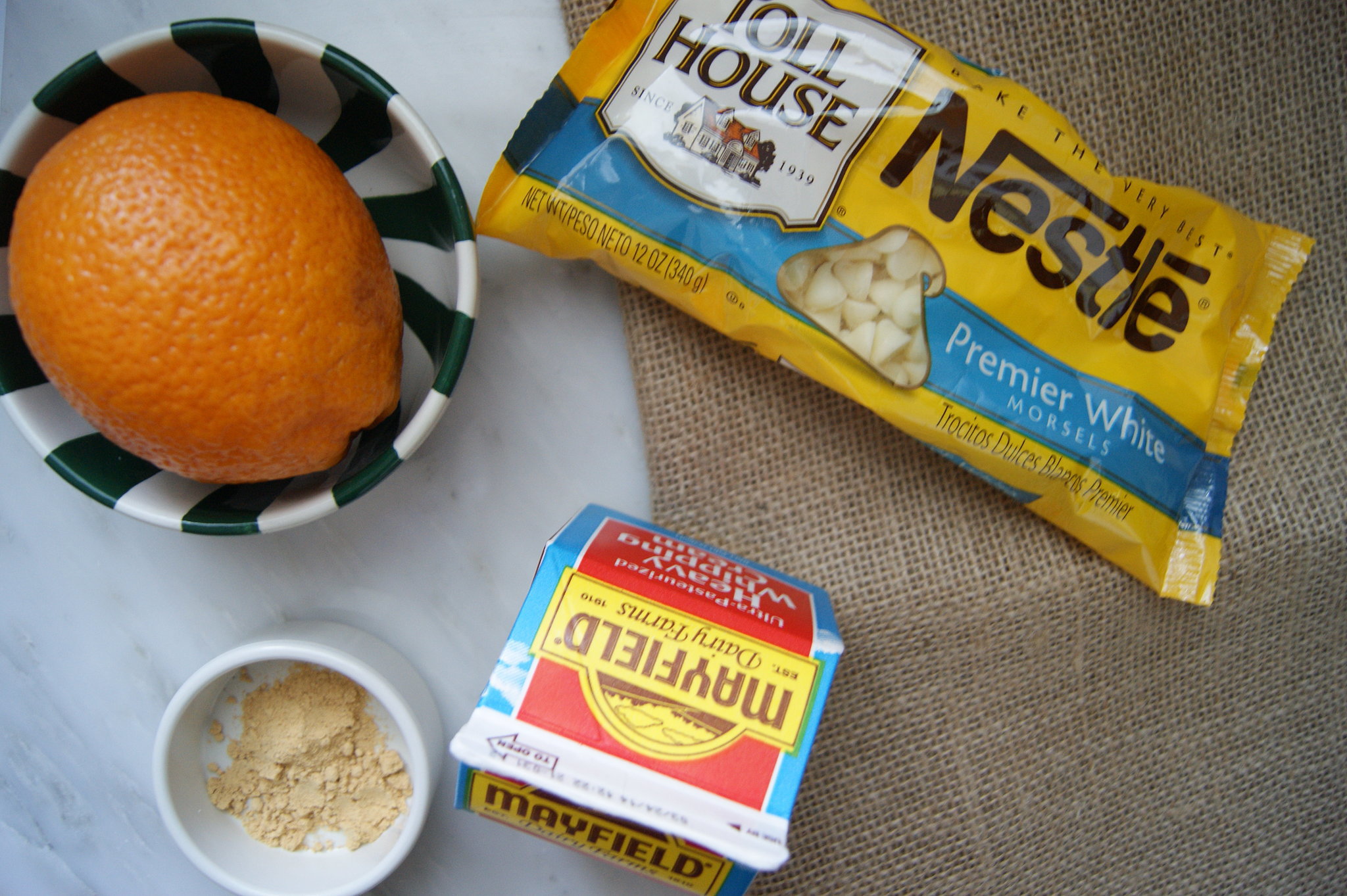 With just a handful of ingredients, you can have a semi-healthy and easy snack. Here's what you'll need:
White Chocolate Blood Oranges
Ingredients
1 blood orange, peeled, segmented, and cut in half
6 ounces white chocolate chips
Heavy whipping cream
Ground ginger, optional
Directions
In a double boiler, melt the chocolate. Add a few splashes of heavy whipping cream; you want just enough to make the chocolate nice and smooth.
Once chocolate is melted, carefully dip each blood orange segment in the melted chocolate; place each piece of orange on a baking sheet lined with parchment paper.
If using, sprinkle with ground ginger. Place the oranges in the refrigerator for 10 minutes.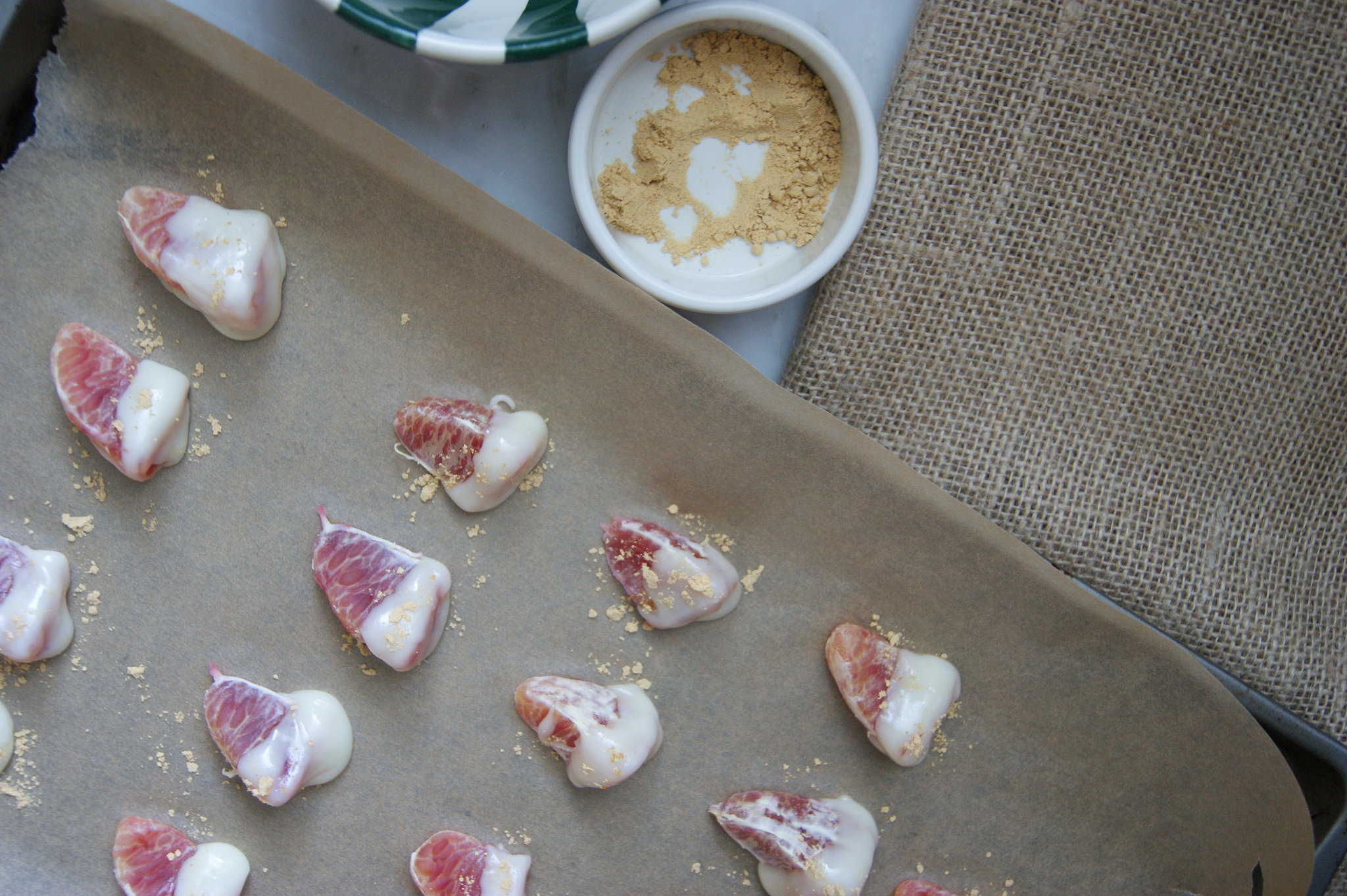 Once the chocolate hardens just a bit, you have a very delicious snack.  Beware: these are very addictive.