White Gazpacho Recipe
Off the Bookshelf: Arthur Potts Dawson's White Gazpacho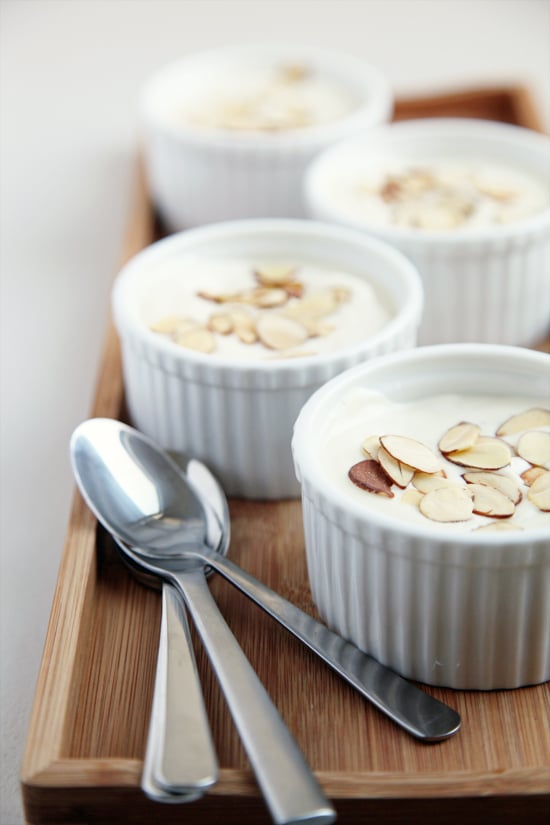 I'm an unabashed lover of all meaty treats. Succulent duck confit, planks of unctuous bone marrow, quivering pork belly: I greedily devour them all. That said, I think of these deeply savory foods as the punctuation to my everyday diet rather than the staples. An average day finds me spooning up oatmeal, munching on nuts, and supping on salads of zesty tomatoes and burrata cheese.
Some might describe my predilection to limit my meat consumption as flexitarianism; I prefer to think of it as practical, because, as tempting as it is, a diet based on meat is far from environmentally sound (or nutritionally balanced for that matter). It came as no surprise that I was drawn to Arthur Potts Dawson's new cookbook, Eat Your Vegetables, a beautifully photographed tome bolstering the movement to eat less meat.
While many of the recipes contained within its pages are vegetarian-friendly, others are liberally garnished with beef, bacon, or salty anchovies. Dawson may be an outspoken ambassador for the oft-forgotten fruits of the garden, but is quick to mention that he too enjoys the occasional steak. Rather than focus on the asceticism of a vegetable-based diet, his cookbook celebrates the vast variety of foods spouting forth from the garden, and many dishes would appeal to all but the most staunch carnivore.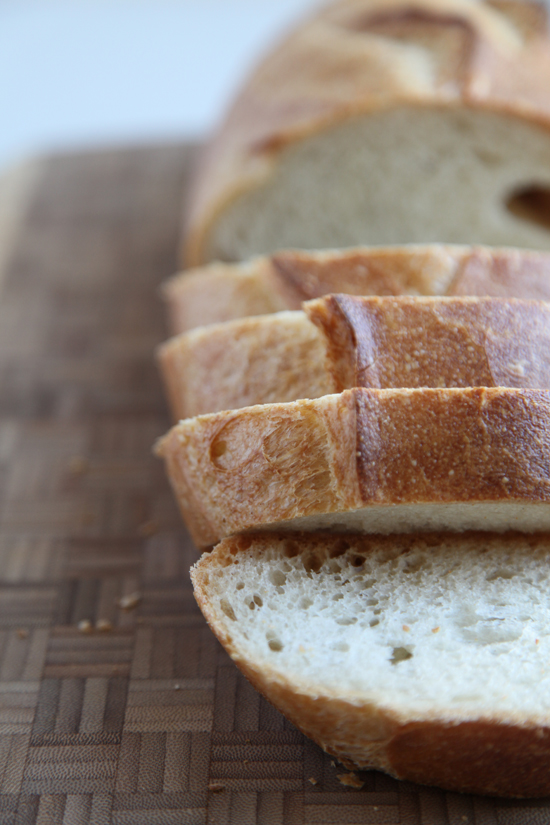 While flipping through its pages, I was immediately drawn to Dawson's recipe for white garlic soup with almonds, a pungent white gazpacho of sorts. Silky and immensely satiating, this satisfying starter packs a ton of flavor into an elegant package, and would be perfectly paired with Summer salads or delicate poached fish. Thanks to its simplicity of preparation, and make-ahead nature, I'll be turning to this flavor-packed chilled soup to perk up dinner parties all Summer.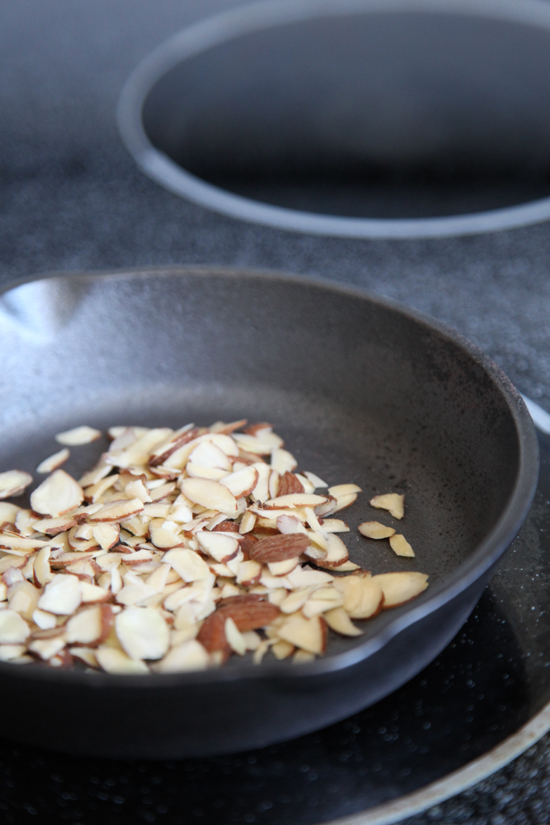 As for Eat Your Vegetables, I'd recommend it wholeheartedly; it's a great buy for dedicated vegetarians and carnivores alike from an expert in culinary sustainability. Full of creative cookery and studded with gorgeous photography, it's equally well suited to those who relish a culinary challenge, and those that first and foremost eat with their eyes.
Ingredients
1 cup whole blanched almonds
Whole milk, for soaking
4 slices of white bread, crusts removed, roughly cubed
4 garlic cloves
1-1/4 cups cold water
6 tablespoons extra-virgin olive oil, plus more to drizzle
2 tablespoons sherry vinegar
Kosher salt and pepper
Sliced almonds, toasted, to garnish


Directions
Place the blanched almonds in a bowl and cover with milk. Allow to soak refrigerated for at least an hour, up to overnight. Drain the almonds and set aside, reserving the milk. Soak the cubed bread in the reserved milk (adding additional to cover) for 10 minutes.
Drain the bread, but don't squeeze out the milk. Place the almonds, garlic, and bread in a blender and blend to a smooth paste. With the motor running, drizzle in the water, olive oil, and sherry vinegar and blend until well-incorporated and silky smooth. Season to taste with salt and pepper.
Chill the soup for at least 1 hour.
Ladle into bowls and drizzle with olive oil, then sprinkle with sliced almonds.
Serves 4-6.
Information
Category

Other, Soups/Stews

Cuisine

Spanish/Portuguese