White vs. Yellow Cheddar
Would You Rather Eat White or Yellow Cheddar?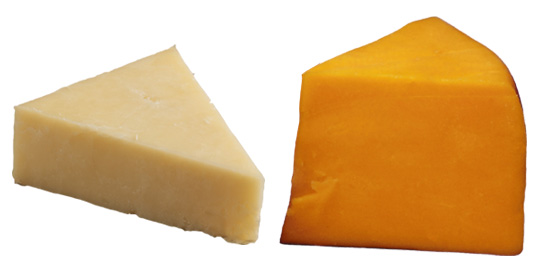 Before you answer this question, consider where you're from, because your choice may be predetermined based on where you live. At the Fancy Foods Show, we learned from the cheese reps that, while the Coasts prefer white cheddar, Midwesterners heavily skew in favor of yellow cheddar. "We'll show them a white variety, and they'll say, 'No, where's the cheddar?'" a Wisconsin dairy expert told us. Readers, tell us: is this correct?