Why Is Cheese Orange?
Burning Question: Why Is Cheese Orange?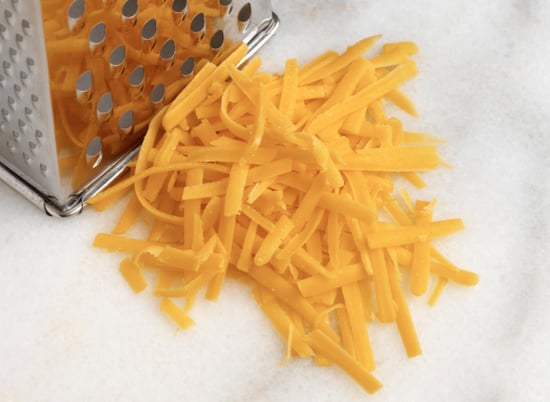 Mother Earth surprises us with plenty of naturally colorful foods, from blueberries to squid ink, and everything in between. So have you ever been stumped about why, given that cow's milk isn't orange, certain cheeses have such a shockingly bright color?
I asked our resident cheese expert, Laura Werlin, what the reason is behind that. Turns out there are several possible historical explanations. "In England, a golden-hued cheese was an indication that the cows were out on pasture and therefore a superior cheese. The beta carotene they ingested translated to the color of their milk and therefore the cheese. So, to get the same price for cheese year-round, cheesemakers began adding drops of a natural dye, annato," she explained.
Another theory is that the orange coloring helped to set regional cheesemakers apart. "When cheesemaking was developing in the United States, cheddars from the East Coast were always white. In order to distinguish their cheeses on the market, Wisconsin cheesemakers made their cheeses orange, says Werlin. To this day, there isn't much orange cheese to be found along the eastern seaboard; some states, like California, produce both.
Are you partial to white or orange cheese?