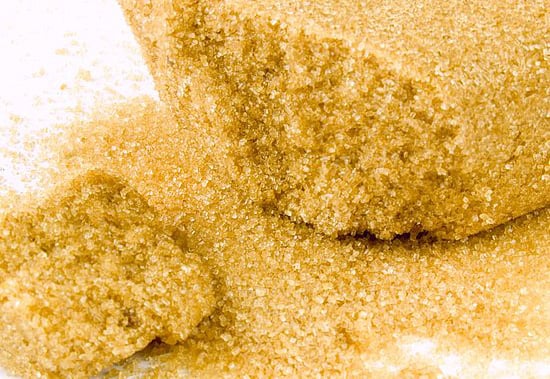 It's a cozy weekend afternoon, and you're baking brown sugar caramel frosted cupcakes. You reach for the brown sugar and suddenly realize that it's become so hard there's no way you can possibly use it. Why is it, you wonder, that brown sugar hardens?
Brown sugar is refined white sugar with anywhere from 3.5 to 6.5 percent molasses syrup, which is a sweet, viscous byproduct of sugarcane or beet sugar. This means brown sugar contains more moisture than conventional sugar. When a package is opened and exposed to air over time, its moisture will evaporate, and the sugar will harden, forming dense clusters.
Brand-new brown sugar won't likely be hard. Once opened, properly store brown sugar by placing it in the refrigerator or freezer in an airtight plastic container. If it's too late and your brown sugar's already clumpy, there are various methods to soften it quickly.