Why Doesn't Broccoli Come in a Can?
Burning Question: Why Doesn't Canned Broccoli Exist?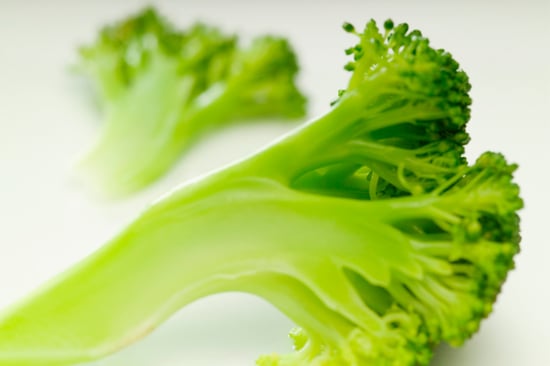 With the exception of Italian tomatoes, I rarely buy canned vegetables, unless I'm desperate for something like artichokes when they're out of season. But one thing I have always noticed is that while just about every vegetable — onions, asparagus, tomatoes, corn, beets, even kale — is readily available on a shelf, I've never seen broccoli that comes in a tin. Why doesn't canned broccoli exist?
I was surprised to find out that the answer has more to do with texture and smell than anything nutritional. In the new book, FYI: Does Size Matter? 15 Questions We Aren't Afraid to Answer, editors describe the process of pressure-canning vegetables, which at temperatures above 200ºF, would turn delicate broccoli florets to a virtual pulp. Even the USDA dissuades home canners from preserving broccoli in this manner. Not only will the canning process discolor the vegetable, it also intensifies the broccoli's gassy odor.
Got a burning question? Join the Burning Question group in the YumSugar Community! It's your place to post the most pressing questions about the culinary world.