Admit it, more than once you've looked at tourists touring your city and thought to yourself, "self: you really should take in the sights of the city that you call home." Well, better late than never to take an Urban Hike, so strap on your best Timberland "these boots were made for walking" boots and get on your way! Here are a few must-see Urban Hikes in a few of our favorite cities.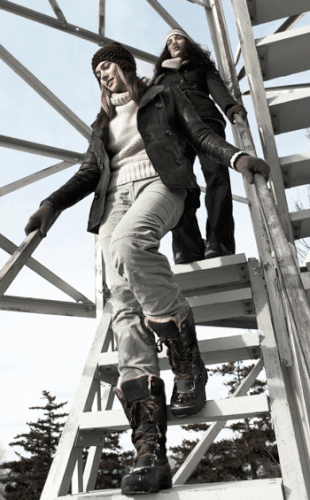 San Francisco: Sail over to Marin (the sunnier side of the bay) and hike down to Stinson Beach. Added bonus: you can check out some of the world's biggest and oldest redwoods of Muir Woods on your way to the beach.
Boston: They don't call it the "walking city" for no reason. Get lost for a few hours in the Mass Audubon's Ipswich River Wildlife Sanctuary, and be sure to tell Sam Adams we say hi (although you're unlikely to meet many people on the trails).
Chicago: Everyone loves a walk at sunset, and Chicagoans are no exception. Hike to the city's perimeter of the Waterfall Glen Forest Preserve Loop. In truth, it's more of a nature walk than a hike, so bring your camera along for the ride.
New York: Ready to get out of the city? We thought so. Hop on the train and hop off in the Hudson Highlands State Park; this trail makes a serious ascent from river-level to roll along a picturesque ridge.
Click here to check out Timberland's newest boots, perfect for your next Urban Hike (or night out).