Why Riesling Isn't Blended
Why Isn't Riesling Found in Many Wine Blends?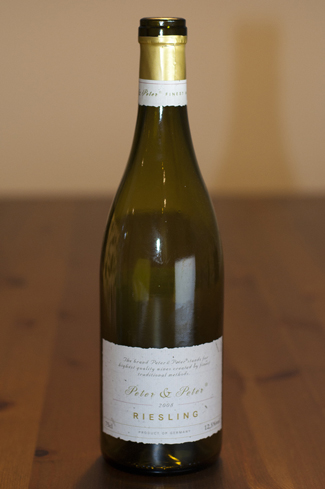 So many of the country's most popular grapes — Chardonnay, Cabernet Sauvignon, Merlot, and Moscato, among them — are found both as stand-alone varietals and in blends. But I've noticed that, as popular as Riesling is, I've never spotted it in a blend with other grape varieties. What gives?
I turned to a couple of wine experts to find out why the Riesling grape works so well on its own but doesn't seem to play well with others. "Some grapes just don't seem to be as friendly to blending as others," explained Ray Isle, executive wine editor of Food & Wine magazine. "Riesling simply has a nuanced purity of expression that's easily stepped on or gets lost when combined with other grapes."
"It's also partly historical, too," he added, citing the fact that certain grapes, such as Pinot Noir, have stood alone over the years, while others, like Bordeaux, are blended wines by nature. Economics also play a part. Says Jardinière assistant wine director Jai Wilson: "It's probably more valuable to put Riesling in a bottle by itself than, say, wasting it in a big blend."
That said, it's not unheard of to come across a low-cost blend of Riesling with Chardonnay. Have you ever tasted Riesling in a wine with other grapes?
Source: Flickr User Michal Osmenda