Why You Should Eat Anchovies
4 Reasons You Should Give Anchovies a Chance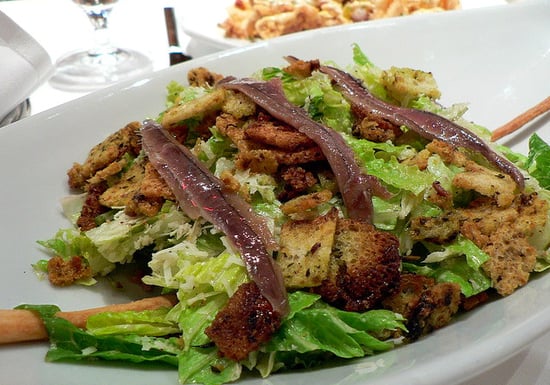 After learning everything there is to know about anchovies, I was still left wondering one thing: why don't more people like them? Sure, they have a strong scent and distinctive flavor, but anchovies are no different from any other fish and you shouldn't be afraid of eating or cooking with them! If you dislike anchovies, I'm recommending that you give them a second chance. Here are four reasons why you should start to eat anchovies:
They're healthy. Anchovies are full of fatty acids that can help lower cholesterol and reduce heart disease. They're also a good source of protein, calcium, and vitamins E and D.
They're sustainable. Although anchovies have been overfished in the past, they are currently a better choice when it comes to seafood that is sustainable.
They add lots of flavor. Anchovies add a salty, nutty, umami-like quality to everything from pasta to pizza. When cooked down into a sauce or other dish, anchovies have an incredibly mild but rich flavor.
You've had them before, you just didn't know it! Chances are, you've eaten anchovies on more than one occasion and you didn't realize you were eating them. Anchovies are a comment ingredient in Worcestershire sauce and other prepared fish sauces. They are also found in many Caesar salad dressings as well as tapenade and green goddess dressing.
Ready to experiment with anchovies? Use them in this fast and easy pasta dish!
Source: Flickr User stu_spivack