'Wich of the Week: Kaiser Egg and Sausage Sandwich
'Wich of the Week: Kaiser Egg and Sausage Sandwich
I love a good brunch, and not surprisingly, I'm also fond of ordering breakfast sandwiches. Both experiences are even better following a night of overindulgence. After attending a very long party on Saturday night, I stopped at San Francisco's Kate's Kitchen and was delighted to see an item had been added to the menu since my last visit: The Lauren Special. This egg and sausage sandwich is way better than your basic breakfast biscuit. Thanks to the fluffy scrambled eggs and soft Kaiser roll, it has a light and airy texture to distract you from the heavier (but heavenly) elements, including melted Monterey jack cheese, guacamole, and sausage. I handily devoured the whole thing, with a bowl of fruit on the side, and I can't wait to re-create it at home. To find out how you can too,
.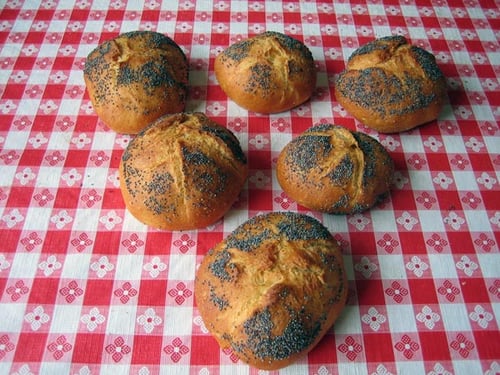 Kaiser Egg and Sausage Sandwich
Inspired by the Lauren Special at Kate's Kitchen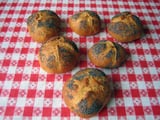 Ingredients
1 seeded Kaiser roll
1 slice Monterey jack cheese
1 cooked sausage patty
2 eggs
2 tablespoons guacamole
2 slices of tomato
Thinly sliced red onion, optional to taste
Directions
Preheat oven to 200°F. Slice the Kaiser roll in half horizontally, and lay the cheese slice on the bottom half. Place both pieces of the roll in the oven for about 5 minutes, until the cheese is melted.
In a skillet over medium-high heat, heat the sausage patty, turning occasionally, until the sausage is heated through. Remove from heat.
Reduce the skillet heat to low, and add the eggs. Scramble the eggs, cooking slowly and folding, so that they form a loose, omelet-like patty.
Place the heated Kaiser roll open on a plate, and top the melted cheese with guacamole, tomato, and sausage patty.
With a spatula, remove the scrambled eggs from the skillet and lay on top of the sausage.
Top the eggs with red onion slices if desired, replace the top half of Kaiser bun, and serve.
Makes one sandwich.
Information
Category

Main Dishes, Sandwiches

Cuisine

North American