Win a Trip to the NYC Wine & Food Festival With YumSugar
Last Chance: Enter to Win a Trip to the NYC Wine & Food Festival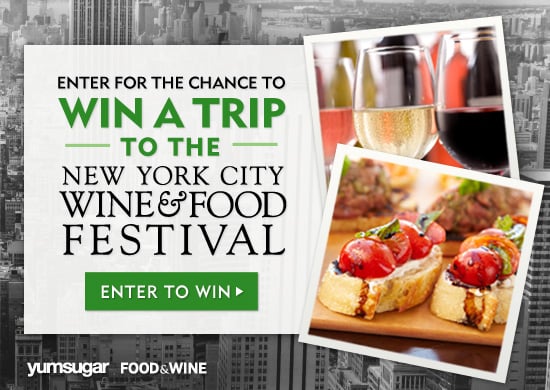 New York City in the Fall only gets better when incredible food and delicious wine enter the picture. YumSugar is partnering with Food & Wine to make that experience possible, just for you!
Spend a weekend in the Big Apple exploring the New York City Wine & Food Festival alongside our YumSugar editors, discovering new delicacies and learning the art of wine pairing from experts. Your favorite personalities, chefs, culinary stars, and wine connoisseurs will teach you everything you need to know about your favorites and introduce you to new discoveries.
Enter to win — and spend a weekend changing the way you think about food. To whet your palate for the New York City Wine & Food Festival, check out YumSugar's coverage of the Aspen Food & Wine Classic!