Wine and Chocolate Pairings
Tips For Pairing Wine With Chocolate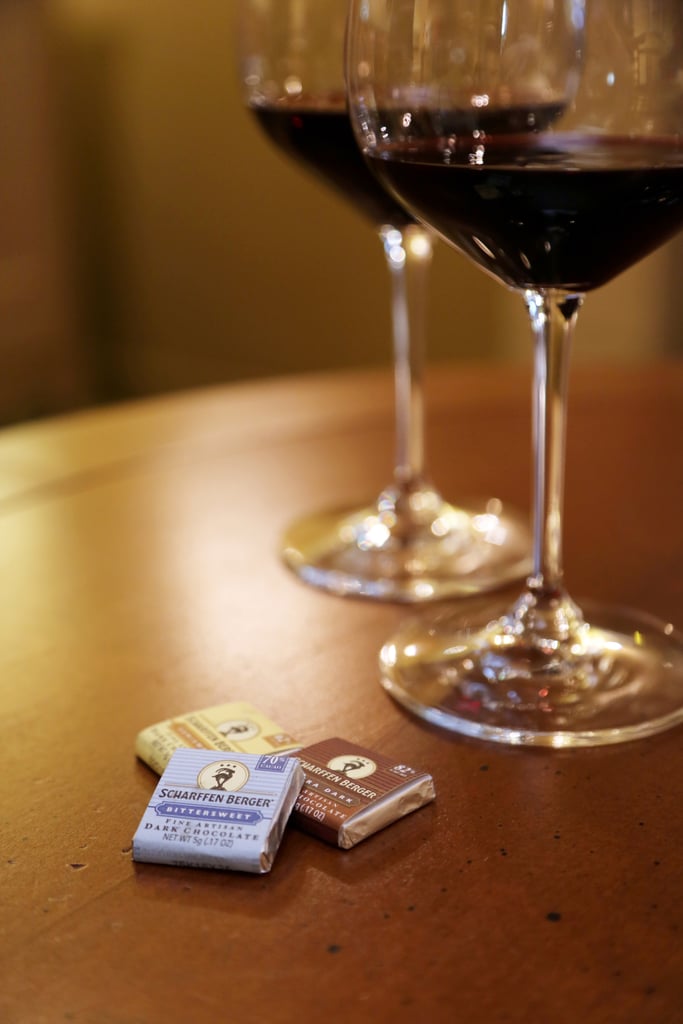 Wine and chocolate may seem like an obvious enough pairing, but there's a method to the madness. Lucky for us, the "hard" work has already been done by Ferrari-Carano wine and Scharffen Berger chocolate, who teamed up to create a wine and chocolate pairing at the Seasons of the Vineyard tasting bar in Healdsburg, CA. But even if you don't venture off to the wine country, you can still create a superb tasting at home with these tips and pairing suggestions.
Wine and Chocolate Pairing Tips
When pairing red wine with chocolate, choose dark chocolate bars over truffles or bonbons. Chocolatey confections are generally too sweet, as the wine should have a higher sugar content than the chocolate. Otherwise, the wine will taste unpleasantly acidic and tannic by comparison.
Try pairing three different cacao percentages (from 60 percent to 90 percent) with three different wine varietals (from lightest to heaviest). The darker the chocolate, the richer and bolder the wine varietal should be. For instance, don't pair 90 percent with a light Pinot Noir. Instead, try it with a rich, tannic Cabernet Sauvignon.
When beginning the tasting, sip the wine first. Then break off a bite of chocolate and let it slowly dissolve in your mouth. Once it's fully dissolved, take another sip of the wine. It's important to taste the wine first and then see how the chocolate affects the taste of the wine. A good chocolate and wine pairing will be obvious. The chocolate should enhance the berry flavors of the wine and subdue the tannins. A bad pairing will leave a bitter, off-putting flavor in your mouth!
The Official Ferrari-Carano and Scharffen Berger Pairing