Wine-Fed Beef: Even Better Than Grass-Fed Beef?
Has grass-fed beef fallen out of favor? The new rage among cattlemen and chefs in Canada is wine-fed beef. That's right: apparently, humans aren't the only ones who could benefit from a glass or two of wine.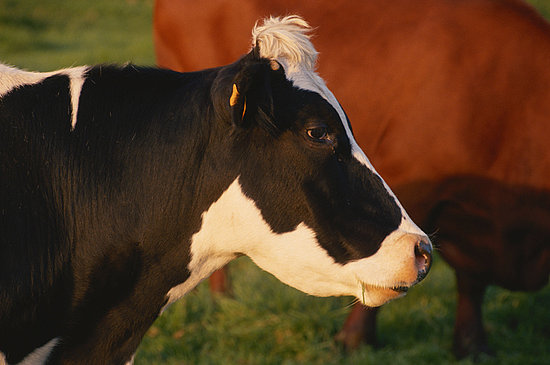 According to the Vancouver Sun, the practice of feeding wine to cows began with Janice Ravndahl of Sezmu Meats in Kelowna, British Columbia. The rancher witnessed Gordon Ramsay feed pigs beer while watching The F Word over a glass of wine. Ravndahl now feeds her free-range, hormone-free Angus cows a liter of local wine daily for their last 90 days.
Not only did Ravndahl notice a difference in the cows' behavior ("they moo more and seem to 'talk to each other,'" she said), but she also saw positive results in the flavor of her beef. The meat's become a hit among well-known restaurateurs, and commands over 15 percent more than ordinary free-range, hormone- and antibiotic-free beef.
I have a hard time with the concept of cows living better than me, but I'd be interested in trying this meat, which allegedly has a flavor similar to that of marinade. What are your thoughts on wine-fed beef?