Wine Knowledge
Culinary Resolutions, Week 6: Expand Your Wine Knowledge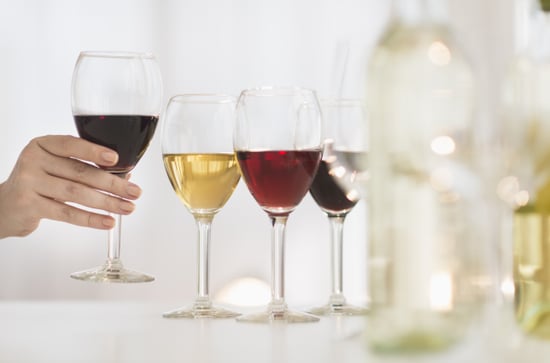 We've entered the last week in our new series, Six Weeks of Culinary Resolutions, wherein we vow to tackle a different gastronomic goal each week.
Surely you know how to drink wine — but do you know how to really taste it? In week six, we'll show you how to expand your wine knowledge, learning how to better taste and understand the vast, complicated world of wine.
Stay tuned for features on everything from obscure wine varietals (Carignane, anyone?) to how to visit wineries and talk to sommeliers. Got any special requests for us? Be sure to leave them in our comments below.
Wine Basics
Master 21 essential wine terms
4 places you shouldn't store wine
The best way to clean wine glasses
Visiting Wineries
Tips for hosting an informal wine tasting
5 misconceptions about visiting wineries
The perks of joining a wine club
How to open a bottle of bubbly the right way
Tasting and Pairing Wine
How to pair wine
To make wine explode, pair it with popcorn
Our favorite sparkling wines
Top white wines under $15
Best reds under $15
Top Italian wine picks
What to do with your leftover wine
Wine Varietals and Regions
Get into the Grüner Veltliner groove
Why you should care about Carignane
What to know about Grenache
Hail to Glera, the grape responsible for Prosecco
Champagne: how it's made
What you should know about New Zealand's Sauvignon Blancs
Why isn't Riesling found in most wine blends?
4 lesser-known wine varietals you should know
5 reasons you should be drinking wine from Rioja
Burning question: what's a meritage blend?
Further Suggested Reading
Learn how to make a basic red wine sangria
What makes wine kosher, anyway?
Wine by the numbers: what goes into the cost of a glass?
Eat, don't drink your wine: recipes to use up those reds and whites