Wine Review: 2008 Hamilton Russell Vineyards Chardonnay
Happy Hour: 2008 Hamilton Russell Vineyards Chardonnay
If you want to feel the World Cup fever in a crowded bar, chances are, you have your pick of rowdy pubs to choose from. But if you're looking for a more refined way to watch the game, here's my suggestion. Settle in with an exquisite bottle of Cape Chardonnay. At a recent tasting, Jardiniere wine director Eugenio Jardim introduced me to 2008 Hamilton Russell Vineyards Chardonnay ($24), and I haven't stopped thinking about it ever since.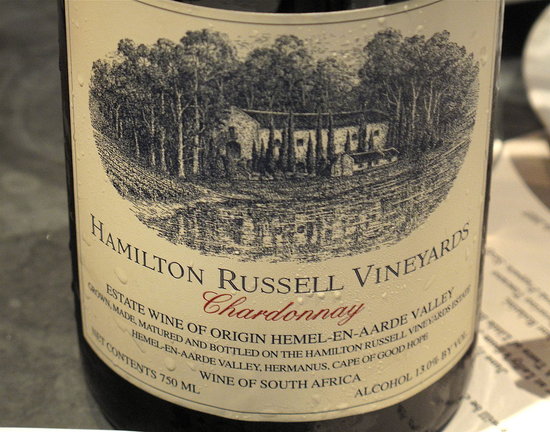 It's a rich, nuanced Old World-style Chardonnay with a ripeness that sings of pears and apples. The complex flavors can be largely attributed to the southerly, cool Walker Bay situation of the Hamilton Russell estate, and owner Anthony Hamilton Russell's fastidious winemaking practices. All of the grapes are grown and bottled on premises. Why buy a white Burgundy when you can nab something just as extraordinary for a fraction of the price?
I'll be reaching for this even after the World Cup closes. Have you ever tried a Cape Chardonnay?