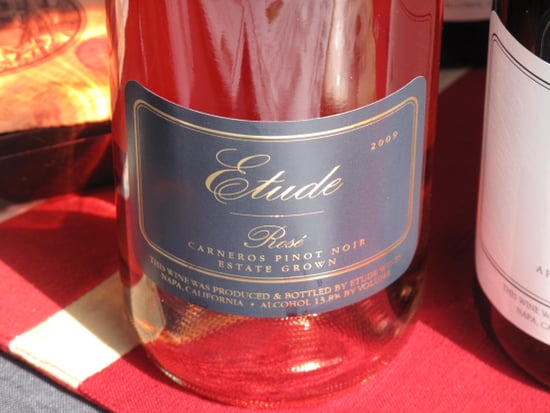 Don't be surprised if you come across a grouchy San Franciscan. This month, the city has had record rain and low temperatures, eliciting something of a citywide groan from denizens eager for grilling weather.
Thankfully, we got a glimpse of Summer weather to come at Ghirardelli Square's Uncorked! Wine Festival over the weekend, where the skies were sunny and the bay was bright blue. There, I sampled some of Napa Valley's latest releases, like a brand-new 2009 Carneros Pinot Noir Rosé from Etude Wines.
I'm already a fan of Etude's Pinot Gris, and I was drawn to this bottle for its vivid pink color, which is reminiscent of wild salmon. One sip was all it took for me to conjure up visions of drinking this by the bottle at a picnic. The wine had notes of strawberries and florals on the nose, a medium body, and a mineral-driven finish. Have you spotted Etude's latest vintage in wine shops yet?