Wine Review: Martini & Rossi Sparkling Rosé
Happy Hour: Martini & Rossi Sparkling Rosé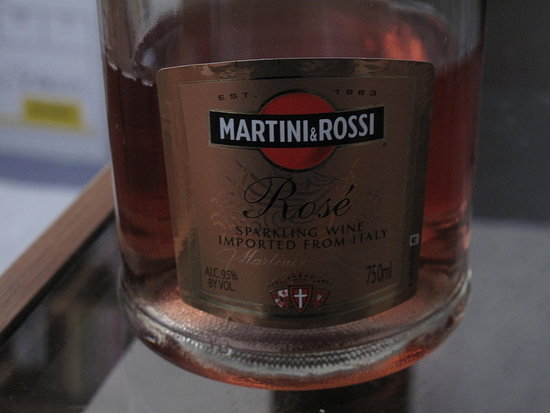 According to Nielsen, the volume of sparkling rosé produced has grown by nearly 22 percent in the last year — if you're looking for a solid jumping-off point for pink sparklers, a good place to start is Martini & Rossi. The Italian house is known for its Prosecco, Asti, and Vermouth, but this year also launched a reasonably priced Sparkling Rosé ($14).
The bottle's deep coral color is inviting, but it's the flirtatious blend of Malvasia, Brachetto, and Moscato Bianco that's unique. The Malvasia lent a hint of apricot, the Moscato Bianco: lingering sweetness, and red Brachetto: a bright salmon color. The end result was a bouquet of pomaceous fruit that ended with a very off-dry finish.
Martini Sparkling Rosé is also raising attention to breast cancer this month: Make a donation online to The Pink Agenda through the rest of October, and the wine house will match it. What's your favorite blush bubbly?