Wine Terms: What Is a Meritage Blend?
Burning Question: What's a Meritage Blend?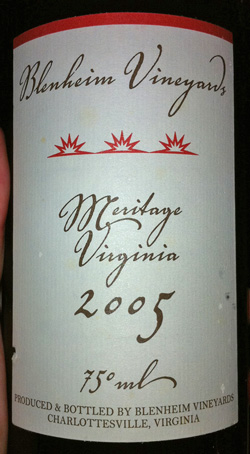 Wine terminology has a tendency to be confusing, not in the least the American term "Meritage." What does it mean, exactly?
Meritage (which, by the way, rhymes with "heritage") is a fancy word used to refer to Bordeaux-style red and white wines made in the United States. The term was made up by Napa Valley winemakers in the 1980s, who, frustrated by the phrase "red table wine," coined a proprietary name for their high-quality blended wines, made from Bordeaux grape varietals.
In order for a winery to produce a Meritage wine, it must be a member of the Meritage Association, and the blend must be one of the estate's top bottlings. Red Meritage wine must be a blend of two or more of the five traditional Bordeaux reds (Cabernet Sauvignon, Merlot, Cabernet Franc, Petit Verdot, Malbec), and white Meritage is a blend of two or more of the three traditional Bordeaux whites (Sauvignon Blanc, Semillon, Muscadelle du Bordolais).
Do you buy Bordeaux-style blends by American producers? Has the term Meritage confused you before?
Source: Flickr User dionhinchcliffe