World Hunger Relief
5 Ways to Fight World Hunger Beyond Donating Money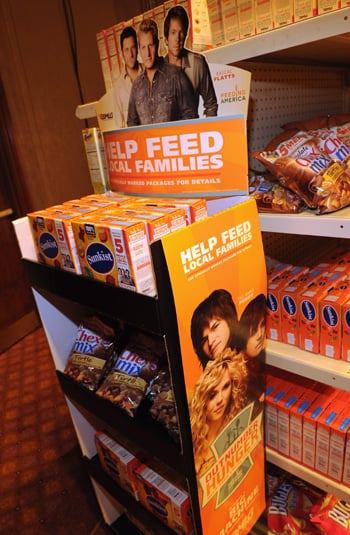 Between Easter feasts and Passover Seders, Spring is high time for eating aplenty. That doesn't mean, however, that we should ignore the surge in world hunger that's increased over the past decade and a half.
Food scarcity is a concern that touches more than 925 million people — or one in seven individuals — around the world. Despite America's wealth, this statistic is even more stark stateside: more than one in five children in the United States face food insecurity.
Donating money is an obvious way to help fight hunger, but there are some additional ways to make a difference. Here are five of our favorites.
Help serve a meal at a community dining room. Make instant, personal connections with others by volunteering your time at a local homeless shelter.
Exercise your brain. Got a restless mind and time to kill? Keep yourself on your toes by playing the United Nations World Food Programme's multiple-choice online game Free Rice, which donates rice for every question you've answered correctly.
For three more ideas, keep reading.
Go the political route. Educate yourself about candidates' positions on poverty and rally behind political candidates at various levels of government who have actively taken steps to help address hunger.
Donate food. In major cities, bring quality, wholesome food to your local food banks, such City Harvest in New York or San Francisco or Los Angeles Regional food banks. Discover which local drop-off areas are near you.
Host a bake sale. Sign up with Great American Bake Sale, which encourages selling baked goods to profit Share Our Strength, a national nonprofit focused on ending childhood hunger in America.
How have you pitched in to fight hunger?