World Series Party Menu
A Winning World Series Menu For Giants Fans
San Francisco couldn't be more excited for the Giants to enter the World Series. The whole city is lit up in orange, and the streets are peppered with proud fans donned in Giants paraphernalia. The lucky few spent a precious sum to attend the actual games, but for those of us at home, you can still get a taste of the AT&T Ballpark with these San Francisco ballpark favorites.
Anchor Steam Beer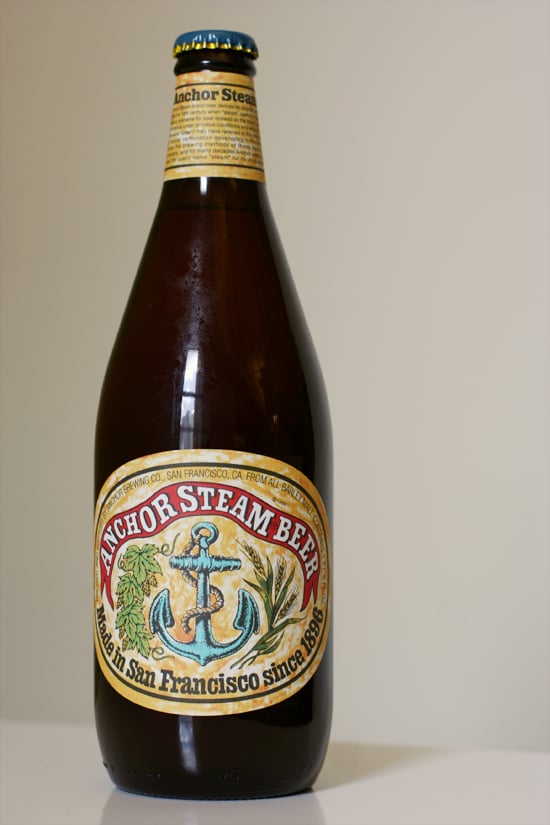 Brewed in San Francisco since 1896 and beloved by natives of the area, Anchor Steam beers are a foggy city trademark. Thick and hardy, this beer keeps San Franciscans warm when huddled in the AT&T Ballpark on cold, foggy nights.
Garlic Fries
Gilroy garlic fries are a must purchase when entering AT&T Ballpark. The skin-on fries are tossed in minced garlic and parsley. Wash 'em down with a beer, large soda, or even hot chocolate. To make at home, toss hot french fries in a metal bowl with about a tablespoon of minced garlic and half a tablespoon of parsley until the fries are evenly coated.
See the rest of the World Series menu.
Bacon-Wrapped Hot Dogs
If you're not grabbing a Giants Dog at the Doggie Diner Cart, then make your own bacon-wrapped hot dogs at home, slathering them in mustard and caramelized onions.
Crab Sandwich
In lieu of a hot dog, San Franciscans often opt for a crab sandwich from Crazy Crab'z. Make it at home using a flat top grill pan or skillet. First, melt large pats of Italian herb-seasoned butter onto the slices of crusty sourdough. Once the bread is toasted and golden-hued, smear one side with crab salad made of fresh crab and a little bit of mayonnaise. Add a few slices of tomato, then serve the sandwich with lemon wedges to freshen up the indulgent fare.
Homemade Cracker Jacks

Homemade Cracker Jacks combine popcorn, peanuts, and a molasses-laden caramel for the quintessential baseball snack.
Hot Cocoa

When even beer is too cold to consume outdoors, Giants fans crowd the Ghirardelli stand for a cup of hot chocolate. The San Franciscan-based chocolate company makes a rich instant brew that only requires hot water. Remember to top yours with a heaping handful of marshmallows!