Would You Eat This Barbecue Sauce-Flavored Chocolate?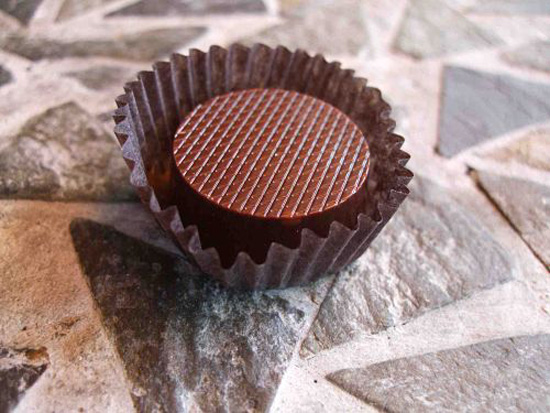 I've heard of bacon chocolate and ramen noodle chocolate, but this one's new to me. According to SF Weekly's food blog SFoodie, Oakland, CA-based Michael Mischer Chocolates has partnered with another local standout, Everett and Jones BBQ, to create a barbecue-sauce-and-caramel-flavored confection.
I love sea salt and caramel with chocolate, so why not the smoky flavor of barbecue? I haven't had the chance to try the combination yet, but it sounds like a brilliant pairing. Do you feel the same way?