Would You Eat Flamenquín?
Would You Eat Flamenquín?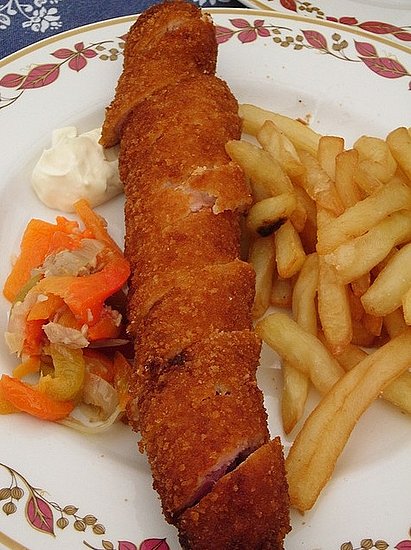 In the southern Spanish city of Cordoba, the natives love to eat a dish called flamenquín. This scrumptious specialty consists of long pieces of Serrano ham that's wrapped in pork loin. The whole thing is breaded and deep-fried, then traditionally served with mayonnaise and French fries. It has a hot dog-like shape and is cut into slices to be consumed. Is this an item you'd be interested in trying? Would you order it off a menu?
Source: Flickr User jlastras