Will You Watch Top Chef Season Seven?
Are You Excited For Top Chef Seven?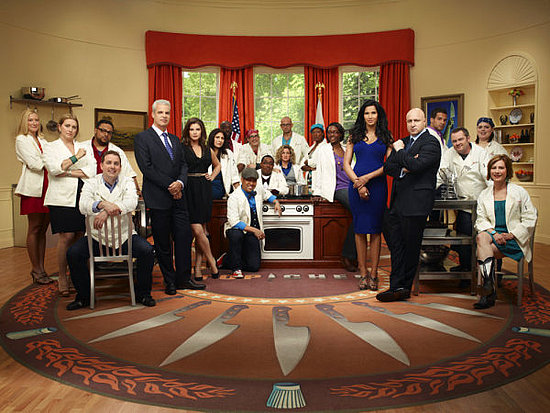 Bravo's Top Chef Masters has come to a close, and you know what that means: it's time to get ready for Top Chef: Washington DC!
On the one hand, I'm excited for the earlier show time, new judge Eric Ripert, and confirmed guest judges House Speaker Nancy Pelosi, Astronaut Buzz Aldrin, and White House chef Sam Kass. Perhaps even more suspenseful, however, is the prospect of more guests we don't know about — maybe a cameo from celebrity fan Kate Winslet, or even from the First Lady herself?
On the other, I must admit I'm sort of tiring of the whole Top Chef franchise, which has lost some cachet now that it's expanding to encompass everything from Top Chef Junior to Top Chef: Just Desserts. Tell me: how will you vote with your remote?
Photo courtesy of Bravo