Not Your Regular Nachos: Corn Pudding Nacho Bites
Last Friday night I hosted an impromptu dinner party for some close friends. It was an informal introduction of my best friend's new boyfriend, so I went all out with appetizers and a special cocktail. Ever since I made nacho bites, I've wanted to experiment more with Tostitos Scoops, and I decided this was the perfect opportunity to do so. I filled each chip with a corn, cheese, and egg mixture that cooked up like a corn pudding. The final bite was salty, cheesy, and purely delicious. This is an incredibly easy recipe that can be modified to suit your dietary needs. To see how I made this version,
.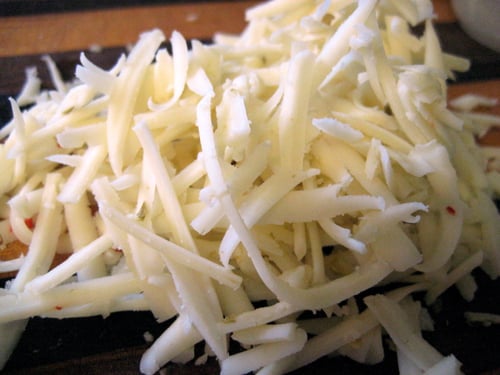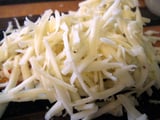 Ingredients
4 ounces cream cheese, at room temperature
1/2 cup shredded pepper jack cheese
1 large egg
1/4 cup frozen corn kernels
24 scoop-shaped tortilla chips (recommended: Tostitos Scoops)
3 tablespoons finely chopped green onions
1/4 cup finely chopped Spanish chorizo
1 heaping tablespoon jalapeño
Directions
Preheat the oven to 350°F. In a large bowl, mix the cream cheese, pepper jack cheese, egg, corn, green onions, chorizo, and jalapeño.

Arrange the chips on a large rimmed baking sheet and place 1 teaspoon corn mixture in each. Bake until the filling sets, about 20 minutes.

Serve warm.
Makes 2 dozen.
Information
Category

Appetizers, Finger Foods

Cuisine

Mexican