Not Your Regular Nachos: Gourmet Nacho Bites
The other day I saw a bag of Yukon gold potatoes sitting on the counter at my parents house. Since potatoes weren't on that night's dinner menu, I knew I could use them to make a delicious and easy appetizer. Inspired by a crisp potato recipe from the latest Everyday Food magazine, I decided to make these nachos with blue cheese, green onions, and grape tomatoes. The final, bite-sized result was the perfect amuse bouche — warm, crunchy, salty — pure scrumptiousness. Some of my guests dislike blue cheese, so I made a fresh mozzarella version to suit their picky tastebuds. The recipe is highly adaptable, you can top the potato chip with any cheese and vegetable combination, so get it now and
.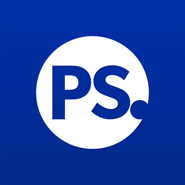 Ingredients
3 Yukon gold potatoes (chose potatoes that have a large diameter). thinly sliced into rounds
1-2 cloves garlic, smashed
salt
pepper
1 1/2 tablespoons butter or olive oil
1/4 blue cheese*, cut or crumbled into small pieces
2 green onions, dark green ends removed, minced
10-15 grape tomatoes, cut into quarters
Directions
Preheat oven to 475°F. Finely chop garlic, and sprinkle with salt. Using a chef's knife, press flat side of blade back and forth across garlic to make a paste. Transfer to a small bowl; stir in salt and pepper and 1 1/2 tablespoons butter or oil. On a large-rimmed baking sheet, toss potatoes with garlic mixture; bake until browned on underside, 15 to 20 minutes.
When the potatoes are crisp, remove from pan. Pat excess oil off with a paper towel and remove any burnt chips. Transfer to a clean baking sheet.

Change oven temperature to broil.
Top each chip with a cheese cube, a sprinkle of green onions, and a tomato wedge.

Return baking sheet to oven. Broil for 2-3 minutes until cheese is melted and vegetables are soft.
Serve immediately.
Serves 5.
Information
Category

Appetizers, Finger Foods

Cuisine

North American