Not Your Regular Nachos: Spicy Shrimp Nachos
If you're looking for a lighter variation on the classic nacho recipe, I highly recommend these spicy shrimp nachos. They may not be super Fit friendly, but they are less heavy than the meat-laden, overly cheesy nachos I normally make. The shrimp is tossed with a sweet-hot blend of sugar and spices before being grilled. A fresh, colorful salsa that combines mango, jalapeño, and red pepper tops the shrimp and chips. A generous sprinkling of pepper jack cheese finishes off this scrumptious dish. To take a look at the recipe,
.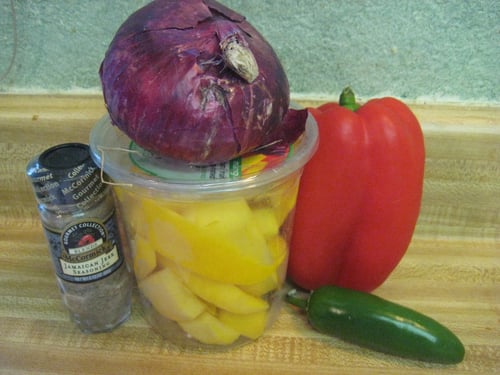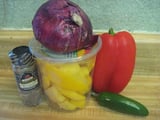 Ingredients
1 cup mango, seeded, peeled, and chopped
1 medium red sweet pepper, chopped
2 Tbsp. finely chopped red onion
1 fresh jalapeño chile pepper, seeded and finely chopped*
2 Tbsp. packed brown sugar
2 Tbsp. Jamaican jerk seasoning
1 lb. peeled, deveined uncooked shrimp
Nonstick cooking spray
8 cups tortilla chips (8 oz.)
4 oz. Monterey Jack cheese with jalapeño peppers or Monterey Jack cheese, shredded
Directions
Preheat broiler.
For salsa, in a bowl stir together mango, sweet pepper, onion, and chile pepper; set aside.

In a large bowl stir together brown sugar and jerk seasoning. Add shrimp and toss to coat.

Coat a grill pan or large skillet with cooking spray. Heat over medium-high heat. Add half the shrimp at a time to the pan. Cook for 1 to 2 minutes each side or until shrimp are opaque. Remove and set aside. If desired, coarsely chop shrimp.

Spread tortilla chips on a broiler-safe platter or baking sheet. Top with shrimp and salsa. Sprinkle with cheese.
Broil 4 inches from heat for 1 to 2 minutes or until heated through and cheese is melted.
Makes 8 servings.
Information
Category

Seafood, Appetizers

Cuisine

Mexican