The dog days of Summer are upon us, and August is an exciting month this year. Not only is it a time for Summer vacations, but both the Beijing Olympics and Slow Food Nation [1] are happening. Here's my list of everything you need to survive (and celebrate!) August in the most fabulous foodie style.
Blender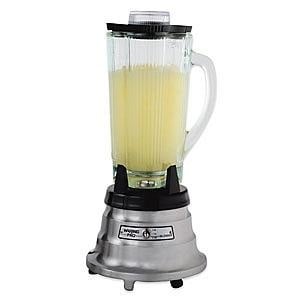 From pesto to peach puree, this Waring Pro Stainless Steel Blender [2] ($129) is efficient and powerful. It crushes ice in seconds, making it ideal for frozen cocktails.
Canning Jars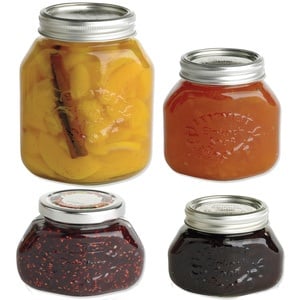 Jump on the pickling bandwagon [3] with these Leifheit Canning Jars [4] ($14.95-24.95). Besides being perfect for pickles, they are also excellent for capturing the flavor of Summer's bounty in jams and sauces.
Compost Pail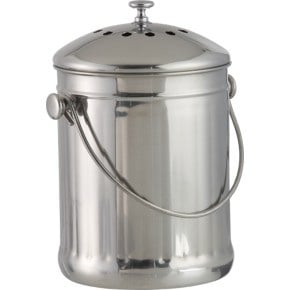 Slow Food [5] is all about promoting good, clean, fair food, so do your part by composting biodegradable food waste. This silver compost pail [6] ($39.95) has an odor-absorbing filter and is dishwasher safe.
Gordon Ramsay's Fast Food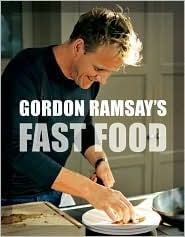 Since Hell's Kitchen [7] ended, I've been going through serious Gordon Ramsay [8] withdrawal. If you've been experiencing the same syndrome, bring Ramsay into your kitchen by experimenting with recipes from his latest cookbook, Gordon Ramsay's Fast Food [9] ($25.20).
Map Placemats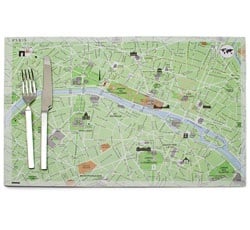 No big trips planned this summer? No matter, you can travel the world in your own kitchen with these fun World Dinner Placemats [10] ($35).
Canton Ginger Liqueur
While watching the Olympics, enjoy a cocktail made with Canton Ginger Liqueur [11] ($29.99). This vibrant liqueur has a unique, gingery taste that is wonderful for making ginger margaritas.