There are only 24 days until the biggest food holiday of the year, Thanksgiving [1]. Here are five items that will make your month fuss-free and delicious.
Roast and Baste Set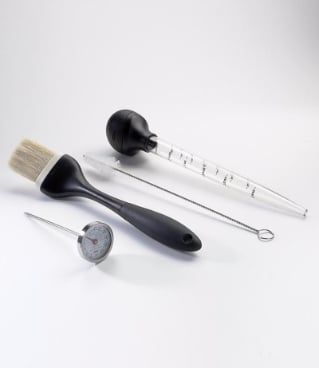 There's nothing worse than a dry turkey, so invest in a roast and baste set [2] ($19.98). It has four essential tools — a baster, brush, thermometer, and baster cleaner — to making perfectly moist roast turkey.
Le Creuset Dutch Oven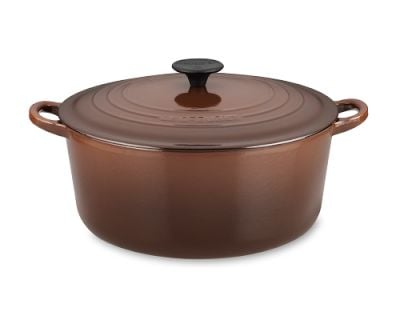 'Tis the season for braises, stews, and hearty soups. This cast iron Le Creuset Dutch oven [3] ($260) can go from stove to oven to table to dishwasher. Although it may be a splurge, it's worth it!
Toad Hollow Risqué

This unusual sparkling wine [4] ($15.99) is both easy on the wallet and perfect for any holiday celebration. Made with grapes from Limoux, France, the sweet sparkler has a floral, fruity nose and steady bubbles that would fare well at the beginning, middle, or end of any meal.
Rhinestone Spreaders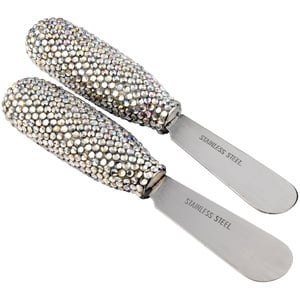 Add some sparkle to your appetizer buffet with these rhinestone-beaded spreaders [5] ($10). They're ideal for spreading cheese on crackers or dips on chips. Use these versatile spreaders through the holidays and well into the new year!
Brining Spices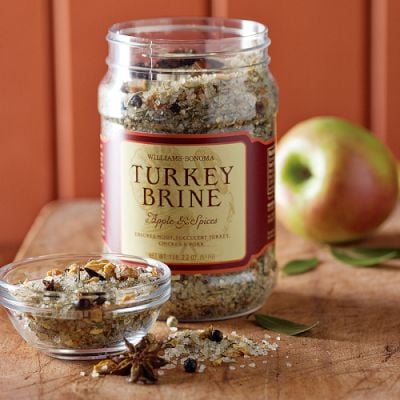 Instead of purchasing a bunch of expensive spices, save money and time with this mixture of brining spices [6] ($18). Filled with aromatic seasonings such as dried apples, lemon peel, rosemary, and black pepper, this brine, when mixed with water, ensures a flavorful, moist turkey.