YumSugar Twitter Handle
Follow YumSugar on Twitter!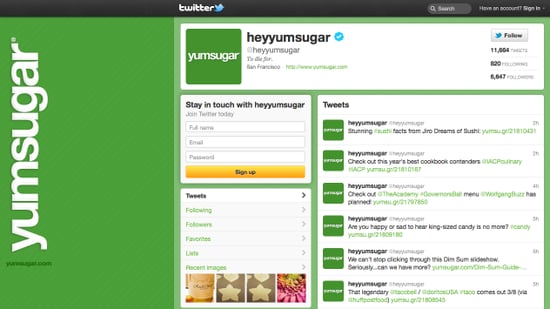 Hungry for more of YumSugar? Then be sure to follow us on Twitter, where we report relevant news as it happens, share our miscellaneous musings on the culinary world — and chat it up with you, of course. Our Twitter feed is the fastest way to stay up-to-date on our culinary dish throughout the day. Not familiar with Twitter? Read geeksugar's explanation and get on board. Sign up or log in to your Twitter account, then follow @heyyumsugar by clicking here!