YumSugar's Ultimate Candy Giveaway
Pick the Best Candy of All Time — Twix Is Votes Away From Toppling Snickers!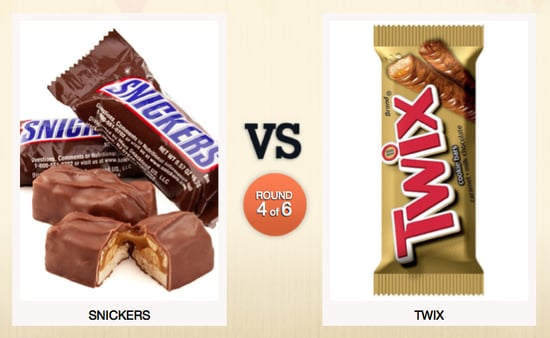 We're closer than ever to awarding one Halloween treat the title of best candy of all time, and we need your help! Chocolate bar lovers, Twix is currently in number three, trailing Snickers bars by less than two dozen votes — so it's time to weigh in with your top pick!
Start by clicking above, and go through the first-round matchups by picking your favorite candy each time. Once you've done that, we'll take your favorites and pair them against each other until there is only one winning candy left. At the end of the month, we'll tally up your votes and crown our ultimate candy. Plus, when you finish voting, you'll have the opportunity to enter to win a year's supply of candy from Dylan's Candy Bar. What are you waiting for? Play now!