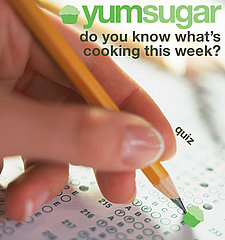 Happy Friday, and happy long weekend! That three-day hiatus we've been waiting for is finally here, and we'll be marking the unofficial start of Summer with a bevy of barbecued meats and garden-to-glass strawberry cocktails.
What are you cooking? Before you ponder that question, see whether you've stayed up-to-date with the food world this week. You'll know the answer when you start clicking below.
Do You Know What's Cooking This Week?
Which country has banned Marmite as an import?