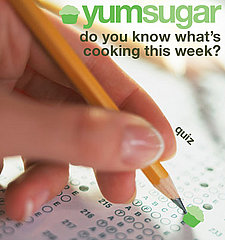 Although there were no groundbreaking holidays or events this week, we kept ourselves occupied, from Spring cleaning the refrigerator to watching the premiere of Top Chef Masters.
We also found time to make our favorite seafood recipes, from a craveworthy anchovy and garlic pasta to gambas al ajillo. Were you paying attention? Take our quiz to find out!
Do You Know What's Cooking This Week?
Which Southern celebrity chef is gearing up for two new TV programs?