Anthony Bourdain Admits What Mortifies Him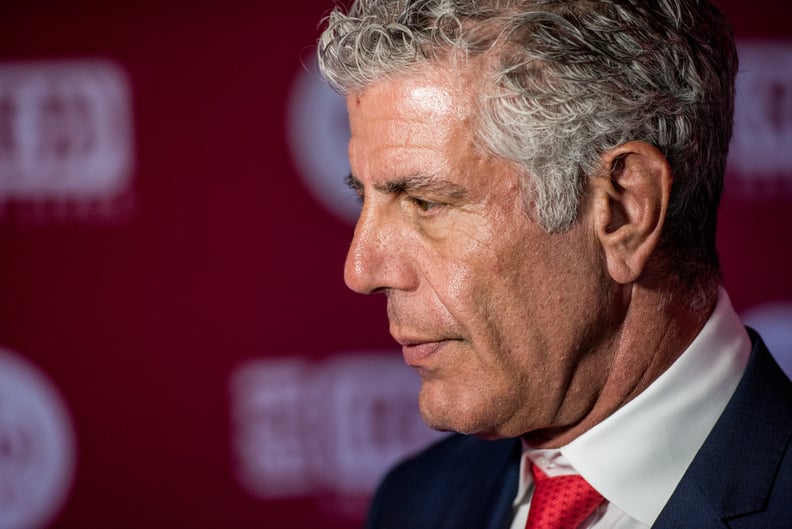 Roy Rochlin /FilmMagic
Roy Rochlin /FilmMagic
Anthony Bourdain turns 60 this weekend, and in honor of such a momentous occasion, he told First We Feast how he really feels about his legacy in the food world and aging. He also shared what really mortifies him and what he thinks it takes to be an outstanding food writer (hint: not analyzing the food). In true Bourdain fashion, his responses may make your jaw drop. See a sliver of Tony's truthy responses below, then check out these fascinating facts that'll make you love him even more.
On revolutionizing food writing: "I'm working in an existing tradition. People before me have written about the things that interest me in a similar style, a similar point of view, a similar attitude. George Orwell, Down and Out. Nicolas Freeling in The Kitchen. Bemelmans. They were all there earlier, better, and I don't feel I broke any ground."
On food writing: "Food in and of itself is pretty f*cking uninteresting after a certain point. Who's cooking this is much more interesting to me than what's cooking. . . . Any good writer who really wants to bring home the pleasure of a meal is going to picture the room."
On embarrassment: "If I write bad sentences, that's embarrassing to me. Bad sentences are mortifying. And there are plenty of examples. But look, I talk about everything. My d*ck has been on TMZ, so what's left?"
On aging: "I don't have a lot of regrets in my life. Turning 50 was a good year for me, a f*ck of a lot better than turning 17. I wouldn't mind being 50 again but godd*mmit I do not ever want to be 17 again. That is misery. So no, I'm OK. I'm pretty happy being a distinguished motherf*cker."