Ever since The Mandalorian premiered on Disney+ last November, fans have become obsessed with The Child, aka Baby Yoda, and for good reason. The character is unbelievably cute with his big eyes and ears and innocent little face, which obviously makes him the perfect subject for cute merchandise [1]. From phone covers to t-shirts [2] to Mickey ears [3], Baby Yoda is on just about everything these days, but the newest item is definitely one of our favorites. This Baby Yoda Tumbler [4] ($30) by VivianCreatesCo on Etsy features the little guy replacing the classic siren as the Starbucks logo, and he's holding a tiny coffee in his hands.
With a metaphorical avalanche of Baby Yoda products coming from Disney [5] as of late, it's nice to find something homemade and originally designed. Keep reading to shop the adorable tumbler, which, bonus, you won't have to wait in line for at Disney!
Baby Yoda Tumbler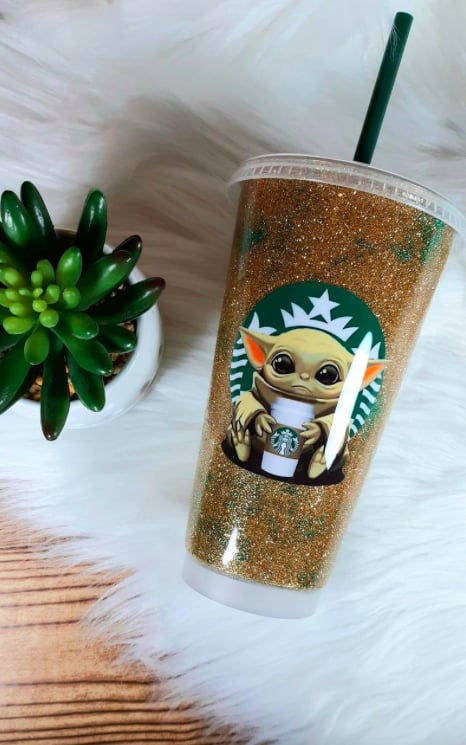 The Baby Yoda Tumbler [7] ($30) comes in a size venti to hold a whole lot of iced coffee.
Baby Yoda Tumbler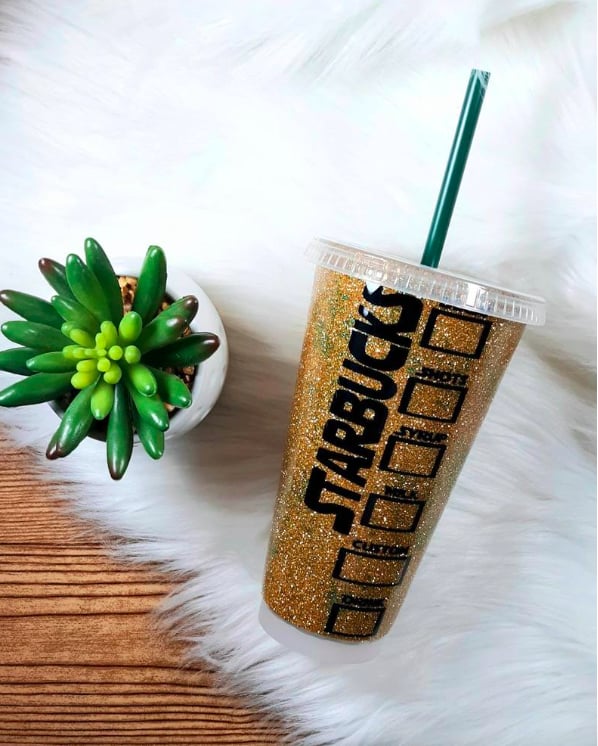 The Star Wars-themed design includes a gold and green glitter background and writing in the infamous movie font. And no two will be exactly the same, as each Baby Yoda Tumbler [8] ($30) is handmade.
Baby Yoda Tumbler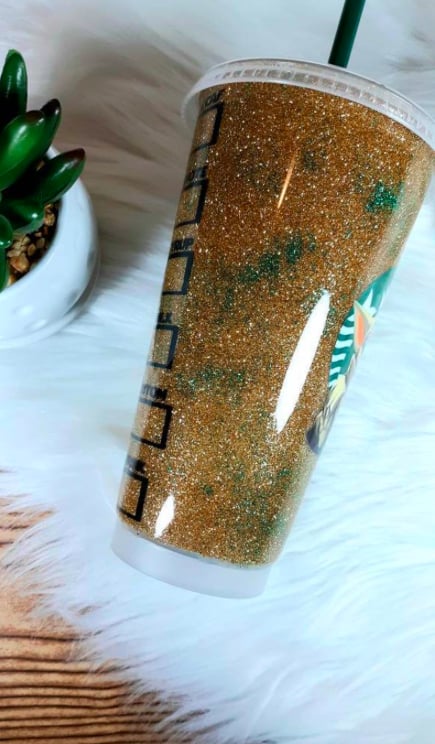 The reusable Baby Yoda Tumbler [9] ($30) is best for cold drinks, but you can really put whatever you want in here.