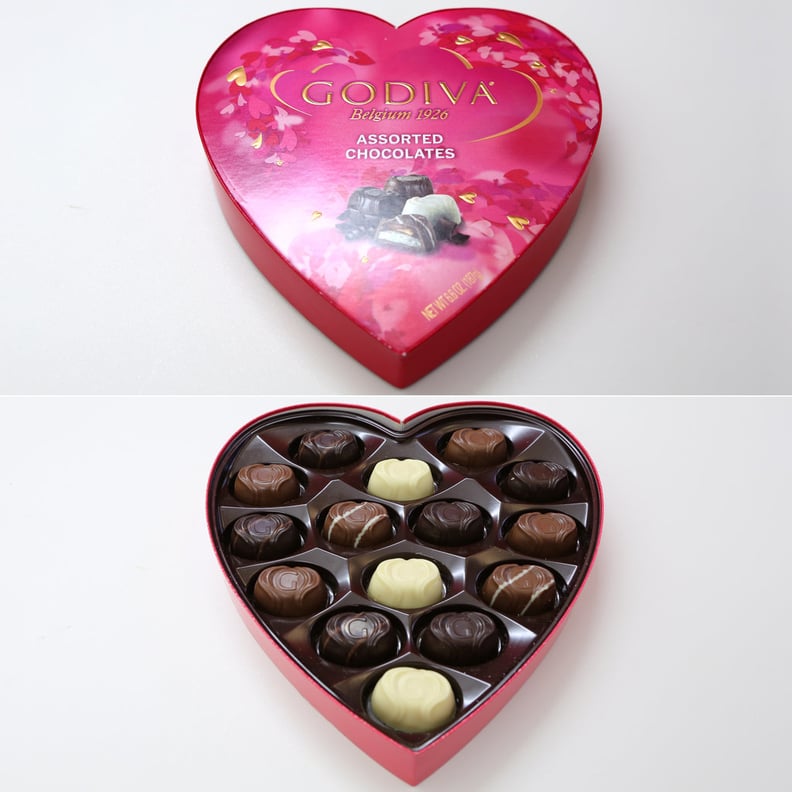 POPSUGAR Photography | Anna Monette Roberts
POPSUGAR Photography | Anna Monette Roberts
Not all chocolate is created equal, especially when it comes to Valentine's Day. Pretty packages can be deceiving, so it's important to know what those sweet treats really taste like underneath the heart-shaped box. It's a daunting task standing in the candy aisle surrounded by an overwhelming number of brands, so we did the work for you. Save yourself from a Valentine's Day disaster and pick up the best one for your special someone — nothing's worse than that box of ambiguous, chewy chocolate with an off-white center, right? Behold, Valentine's Day chocolate boxes (all under $20), ranked from worst to best.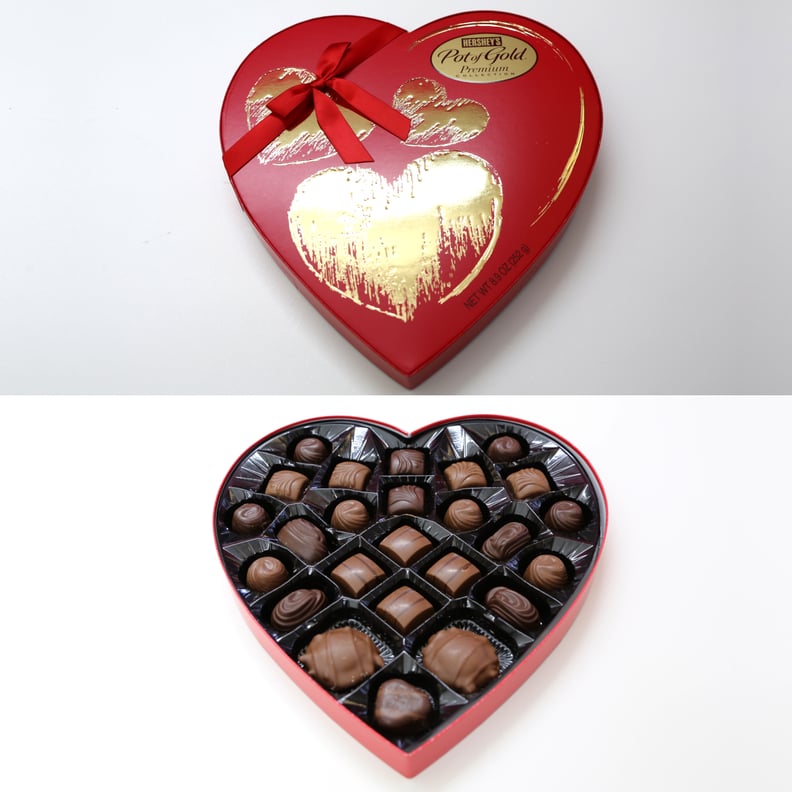 Hershey's Pot of Gold
While some might argue you can't go wrong with Hershey's, our tasters were not fans of the brand's Valentine's Day assortment. "Fake," "waxy," and "yuck" are some of the words used to describe the chocolates, and the whole box is incredibly sweet without offering quality flavor. If your valentine is a diehard Hershey's fan, pick this up, but if not, skip this one.
★☆☆☆☆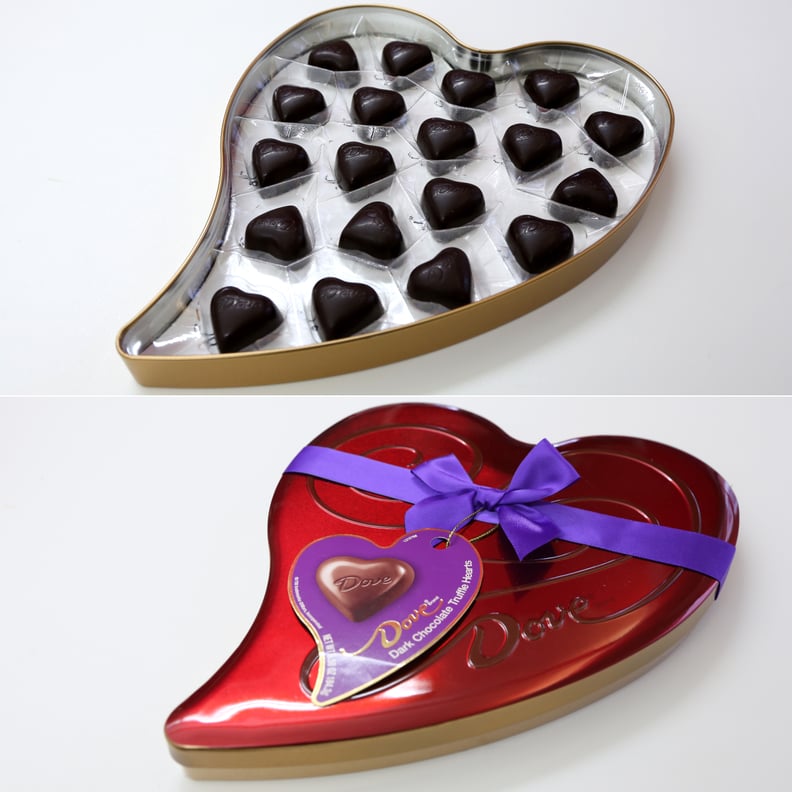 Dove Dark Chocolate Truffle Hearts
Warning: these are for serious dark-chocolate-lovers only. The creamy, rich hearts are bold and bitter in flavor, perfect for those who aren't fans of supersweet milk chocolate. Bonus points for the gift-worthy box!
★★★☆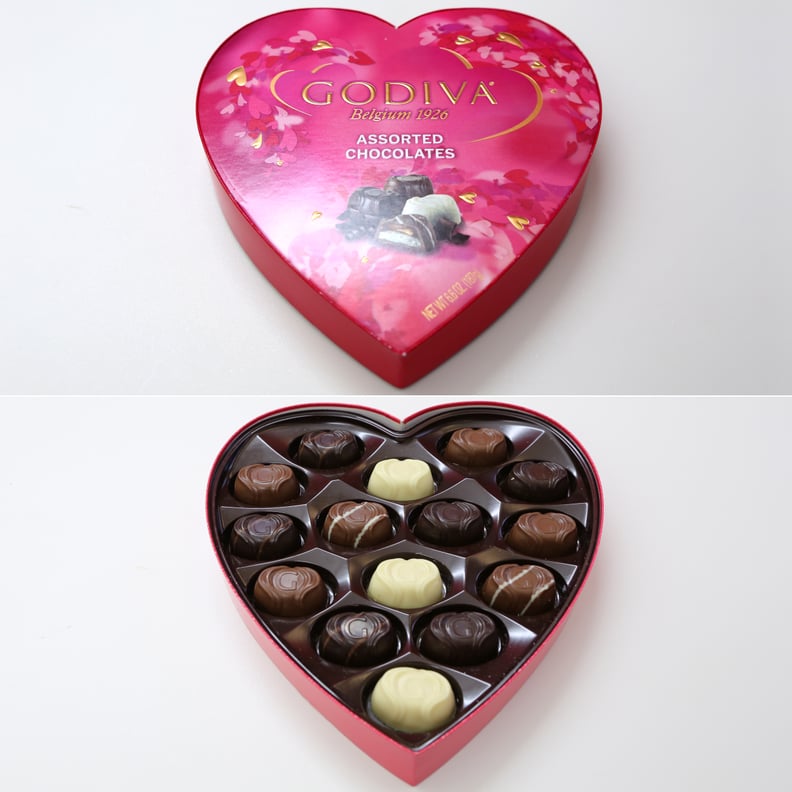 Godiva Assorted Chocolates
Soft, creamy, and not too sweet, Godiva's assortment of milk, dark, and white chocolates was a crowd favorite. Each chocolate has a crunchy outer shell and soft, creamy center, and with only a few options, you're not at risk of grabbing a mystery chocolate that you end up hating. The milk and white chocolate swirl was a particular favorite.
★★★★☆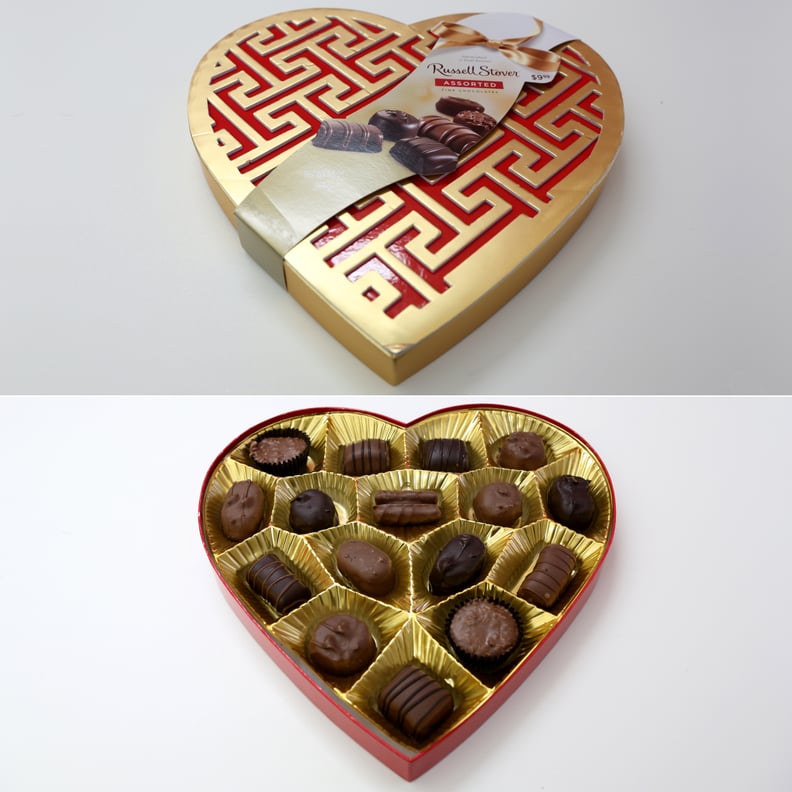 Russell Stover Assortment
Russell Stover's assorted box has an appealing variety, with peanut butter chocolates (noted as "high-end Reese's"), coconut chocolates, and creamy caramel clusters. It's not the best of the best, but it's decidedly yummy — and pretty — enough for Valentine's Day.
★★★★☆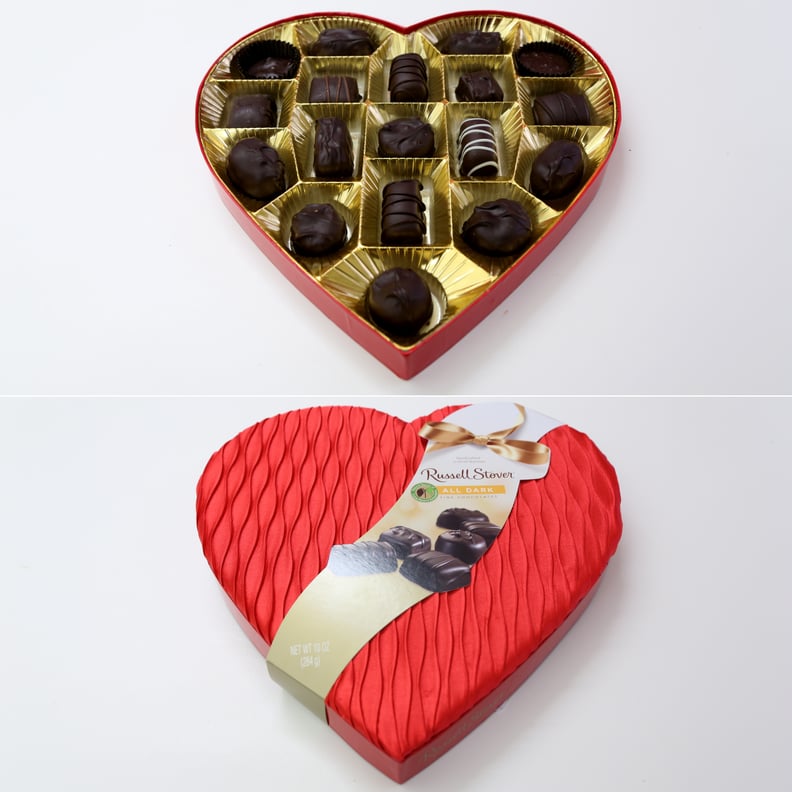 Russell Stover All-Dark Assortment
Russell Stover's dark box definitely outweighs the traditional assortment in terms of flavor. Each piece is dark, rich, and flavorful, and the variety is quality enough that you won't be wary of choosing a dud — they're all tasty and dark-chocoholic-approved.
★★★★☆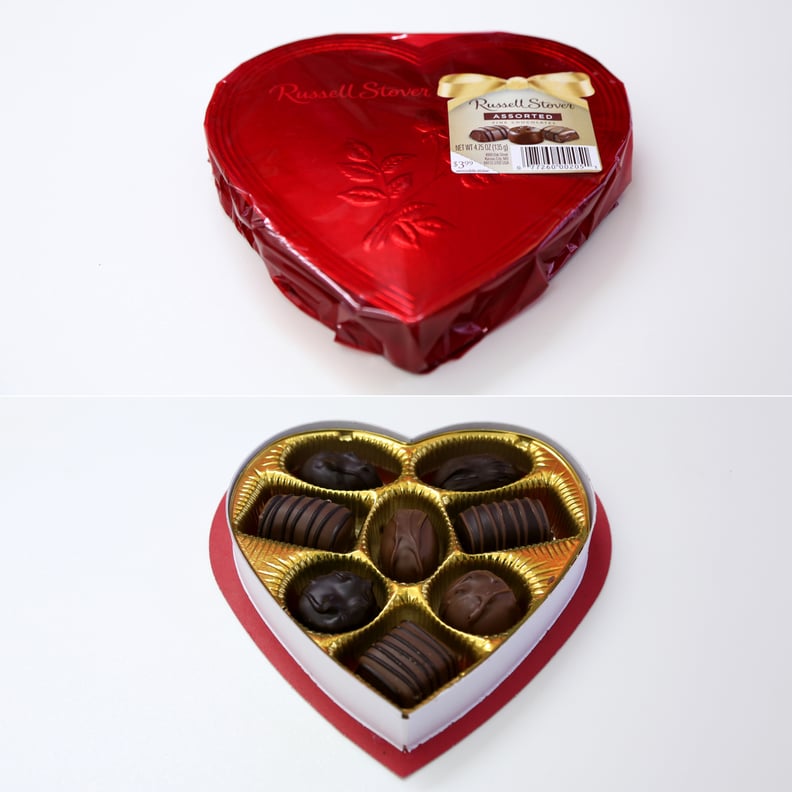 Russell Stover Mini Assortment
A smaller box means less variety, but this Russell Stover pick is still a solid option for any valentine. The caramel chocolate is perfectly smooth, but beware of the pink one — it's "weird and fake tasting," according to one tester.
★★★★☆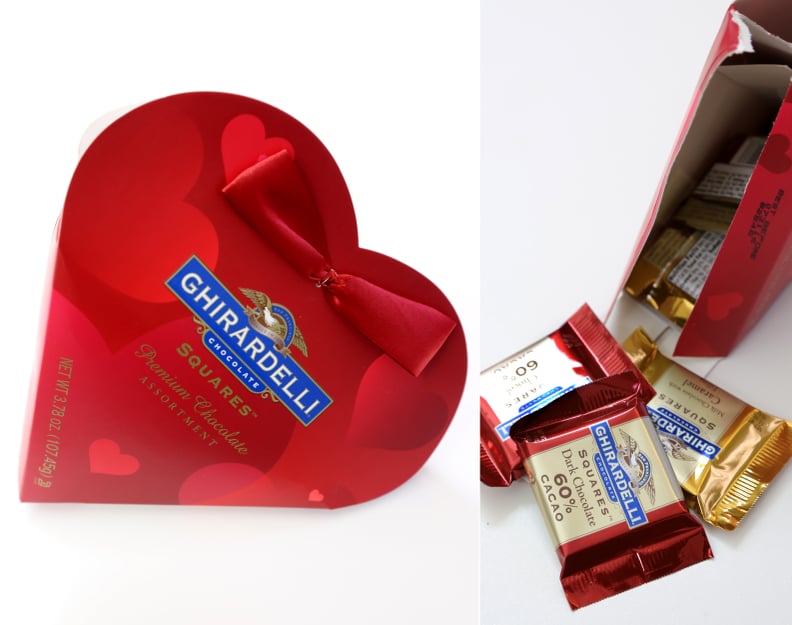 Ghirardelli Assorted Chocolate Squares
These are the buttery, melt-in-your-mouth squares you know and love. The Valentine's Day box is complete with a variety of flavors (milk and caramel, dark and mint, and dark and raspberry), and the rich flavors satisfy any chocolate craving without being overly sweet.
★★★★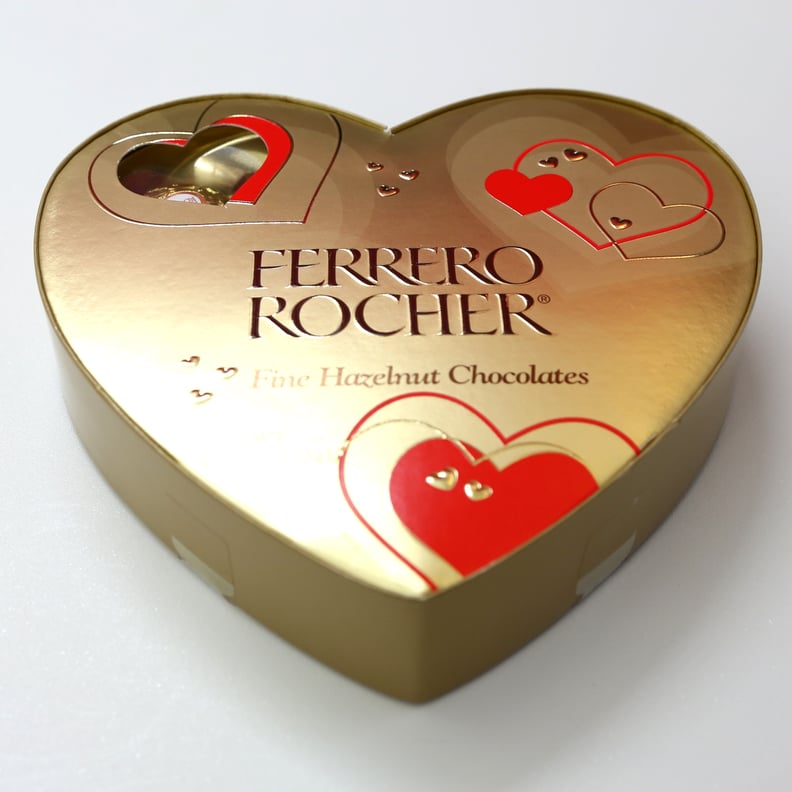 Ferrero Rocher
A classic is a classic. There's nothing different about Ferrero Rocher's Valentine's Day chocolates other than the packaging, but the heart-shaped box makes the crunchy hazelnut clusters seem even more special.
★★★★★