The 12 Best American Breweries Worth Visiting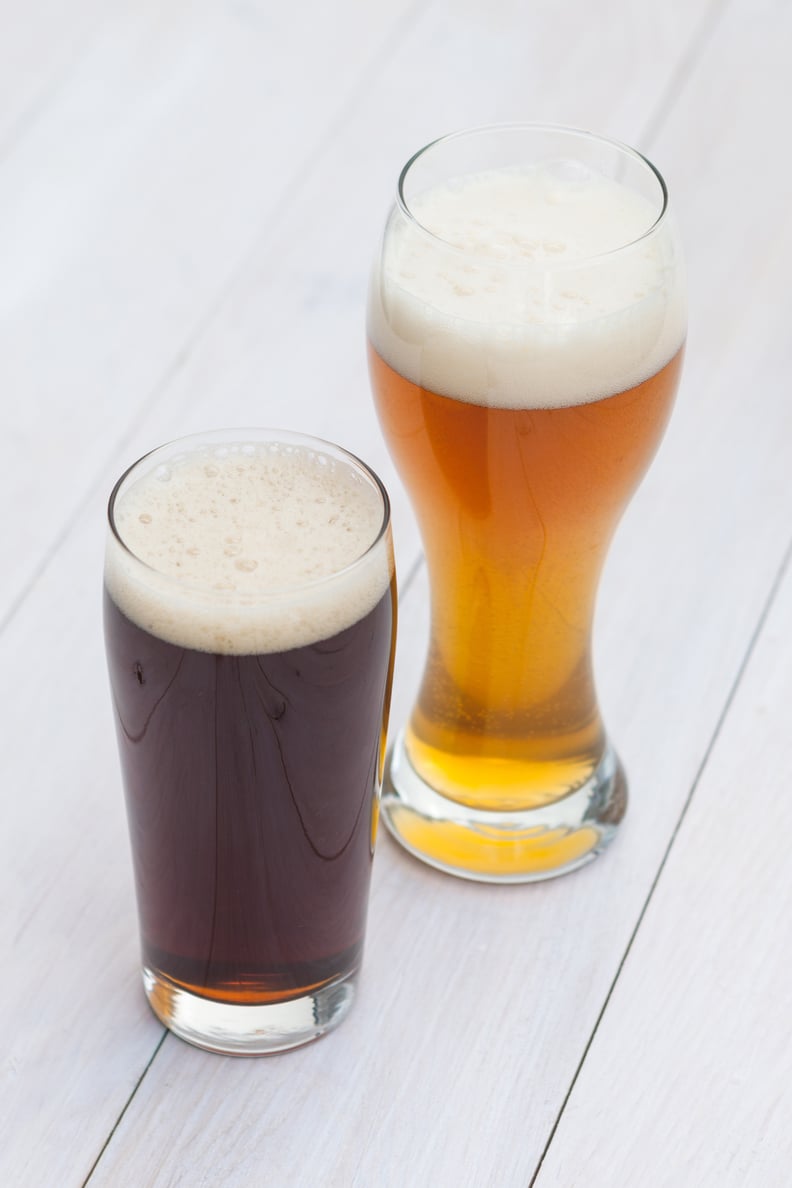 POPSUGAR Photography | Mark Popovich
POPSUGAR Photography | Mark Popovich
This Summer, head to a brewery for a full-on tour and a fresh pint made right before your eyes. These are 12 of the best breweries worth visiting in America.
01
Lagunitas in Petaluma, CA, and Chicago
As the fifth top selling craft brewery in the US, you'd expect the home of Lagunitas to be pretty awesome, and it is. You can drink outdoors on a huge greenery, sit in a beautifully lit screened porch and eat food that's just as good as its beer, and take home beer and merchandise that you won't be able to find in stores.
02
Dogfish Head in Milton, DE
Before you sip on Dogfish Head's famous 60, 90, and 120 Minute IPAs, you'll see something truly unique that sets this brewery location apart: the futuristic Steampunk Treehouse.
03
Russian River in Santa Rosa, CA
If you're a craft-beer aficionado, you know the king of beers that is Pliny the Elder. The double IPA by Russian River is so sacred that it's only sold in select local stores, and it's limited to two per person — if you can get it before it sells out each week. That's why trekking to the headquarters in Santa Rosa is totally worth it. You'll find a large restaurant and brewery stocked with all the rare beer you can't find outside its doors. But of course, such a gem comes at a price — a 12-pack of Pliny the Elder rings up at $63.
04
Sierra Nevada in Chico, CA, and Mills River, NC
If Sierra Nevada's Pale Ale is your go-to beer, you'll want to make time to visit the brewery, which is the seventh largest in the US. It opened in Chico, CA, in 1980, but after considering over 200 sites for its second location, the company chose the Blue Ridge Mountains of North Carolina, just outside of Asheville.
05
Oskar Blues in Longmont, CO, Brevard, NC, and Austin, TX
Known as one of the first breweries to distribute craft beer in cans, Oskar Blues is worth your visit. Both locations are tucked away in beautiful, mountainous regions, and you can endlessly sip on the ultrapopular Dale's Pale Ale, named "Best Pale Ale" by The New York Times in 2005.
06
SweetWater in Atlanta
A staple among brewery enthusiasts, SweetWater is a stop you'll want to add to your to-do list in Atlanta. The company is not only one of the top selling in the US, but it's also one of the most environmentally conscious: in 2013, SweetWater recycled millions of pounds of grains and yeast for farmers and compost, and it reclaims more than six million gallons of water annually to be reused in future brewing.
07
Harpoon in Boston and Windsor, VT
If you can make it to Harpoon for any of its famous annual festivals like St. Patrick's Day and Octoberfest, you'll be glad you did. If not, visiting the beloved brewery in Boston or Vermont on any other day is a good call, too.
08
Stone in Escondido, CA
The largest brewery in Southern California, Stone has been ranked as the No. 1 brewery in the world by BeerAdvocate.
09
Bell's in Kalamazoo and Comstock, MI
In 1993, Bell's became the first Michigan brewery to serve beer by the glass to the public. Now, the popular brewery is home to over 20 beers, like the fruity summertime wheat ale Oberon, which has people flocking in to get it fresh on tap. It's totally worth a trip if you're in Michigan, one of the most up-and-coming beer states in the country.
10
Deschutes in Bend, OR
Known for a lineup of award-winning beers like the Black Butte Porter and Mirror Pond Pale Ale, Deschutes is worth the visit as much for the beer as for the view. It overlooks the scenic Deschutes River in Bend, OR, making it perfect for a relaxing and boozy getaway.
11
Anheuser-Busch in St. Louis
Anhesuer-Busch gives all the convincing you need: while on tour, you will see and learn about the world-famous Budweiser Clydesdales at the historic stables built in 1885.
12
Anchor Brewing in San Francisco
Anchor is America's first and oldest craft brewery, with roots dating back to the California gold rush. Today, its beers are handmade from an all-malt mash in its traditional copper brewhouse. A historic walking tour of the San Francisco brewery is an unexpected tourist stop.