A Definitive Ranking of Fast-Food Breakfasts
To be honest, I only like breakfast when it happens after 10 a.m. and I don't have to cook it. Ideally, fast-food breakfasts are my favorite, because they're quick, easy, and delicious. As someone who travels frequently, I've had my fair share of fast food and especially breakfasts. It's probably the only meal where I think I actually like just about everything on the menu, mostly because bacon is a huge factor in those menus. Ahead, find my definitive ranking of fast-food breakfasts, but let me make it clear that I highly approve of each of the following options, which made this ranking difficult and pretty equal. However, there can only be one winner.
08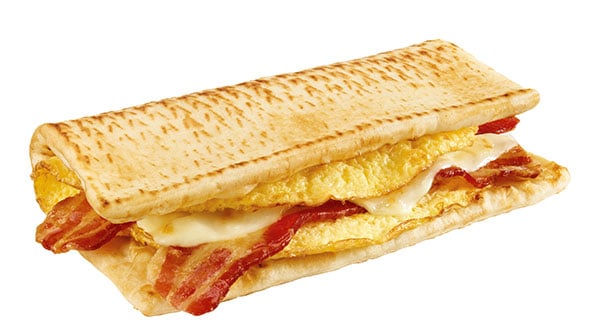 Subway
Subway breakfast is fine. It is! The flatbread is OK and the eggs, meat, cheese, and whatever else you want to put inside the flatbread are fine but nothing special. I wouldn't turn it down, but it's also not my first choice.
07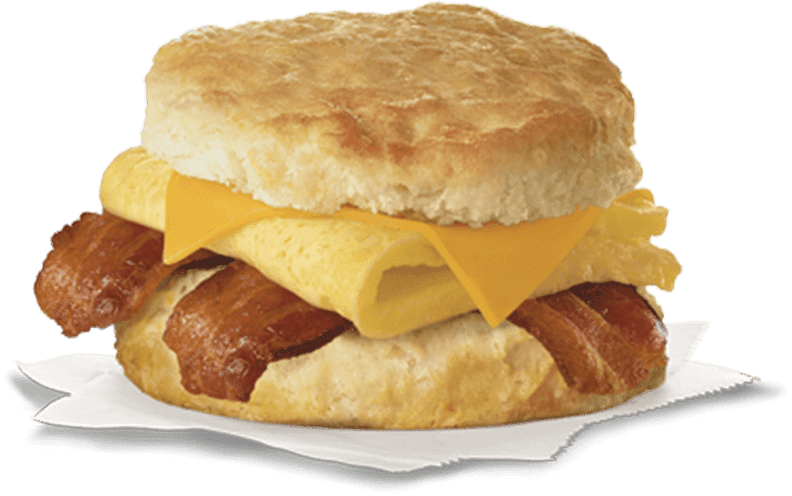 Chick-fil-A
I have a confession to make: I'm not a fan of Chick-fil-A. I don't really eat a lot of fried chicken, so I've mostly avoided this restaurant entirely, but its breakfast is OK. I much prefer an egg sandwich to a chicken sandwich, so I go for that.
06 Sonic
I just really love that Sonic has french toast sticks for breakfast. They remind me of elementary school, and I love that they're sweet, delicious, and portable. Sonic's breakfast sandwiches are also super yummy, especially the giant toast ones.
05 Jack in the Box
However it is that Jack in the Box makes its bread, it's magical. I love eating toasted sandwiches here because the bread is so buttery, and it's no different at breakfast. You can slap anything on that bread and I'll eat it, really.
04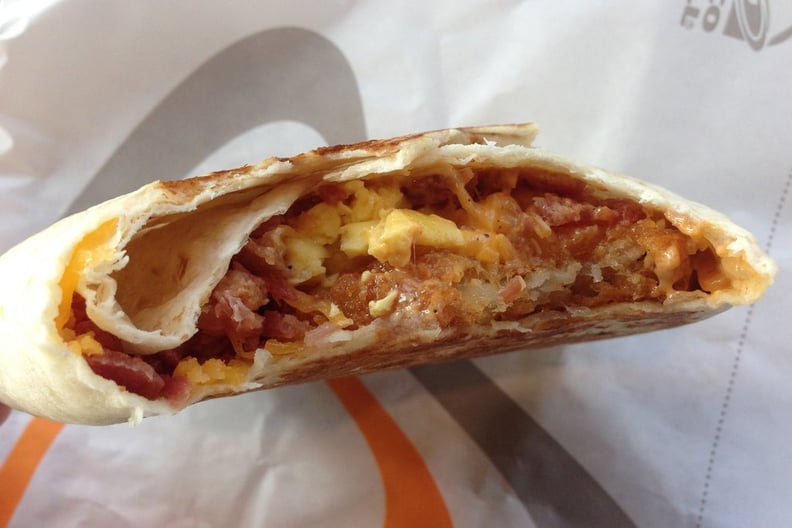 Taco Bell
I was pretty excited when Taco Bell started serving breakfast because I love everything Taco Bell does. The breakfasts are great because the items feel in line with everything else Taco Bell does, like Crunchwraps and burritos. The Crunchwraps in particular, though . . . you can't go wrong with shoving a hash brown inside a tortilla with some eggs and bacon.
03 Wendy's
Wendy's has a great variety for breakfast, but I stick with the biscuit sandwiches because they're a solid choice that continue to be delicious. They're buttery and flaky and everything I want in a breakfast.
02 Burger King
I absolutely love Burger King's Croissan'wiches. The croissants are so soft and buttery and just melt in your mouth when you bite into them. I can't get enough.
01 McDonald's
You guys, I firmly believe McDonald's just does everything really, really well. Whether it's the McMuffins, the hash browns, or the best option — the McGriddle — I'm a fan of it all. The McGriddle, though, is my favorite. It's perfectly sweet and savory, with that hint of maple flavor, which complements the eggs beautifully. And now that I can get McDonald's breakfast any time? Game. Changer.