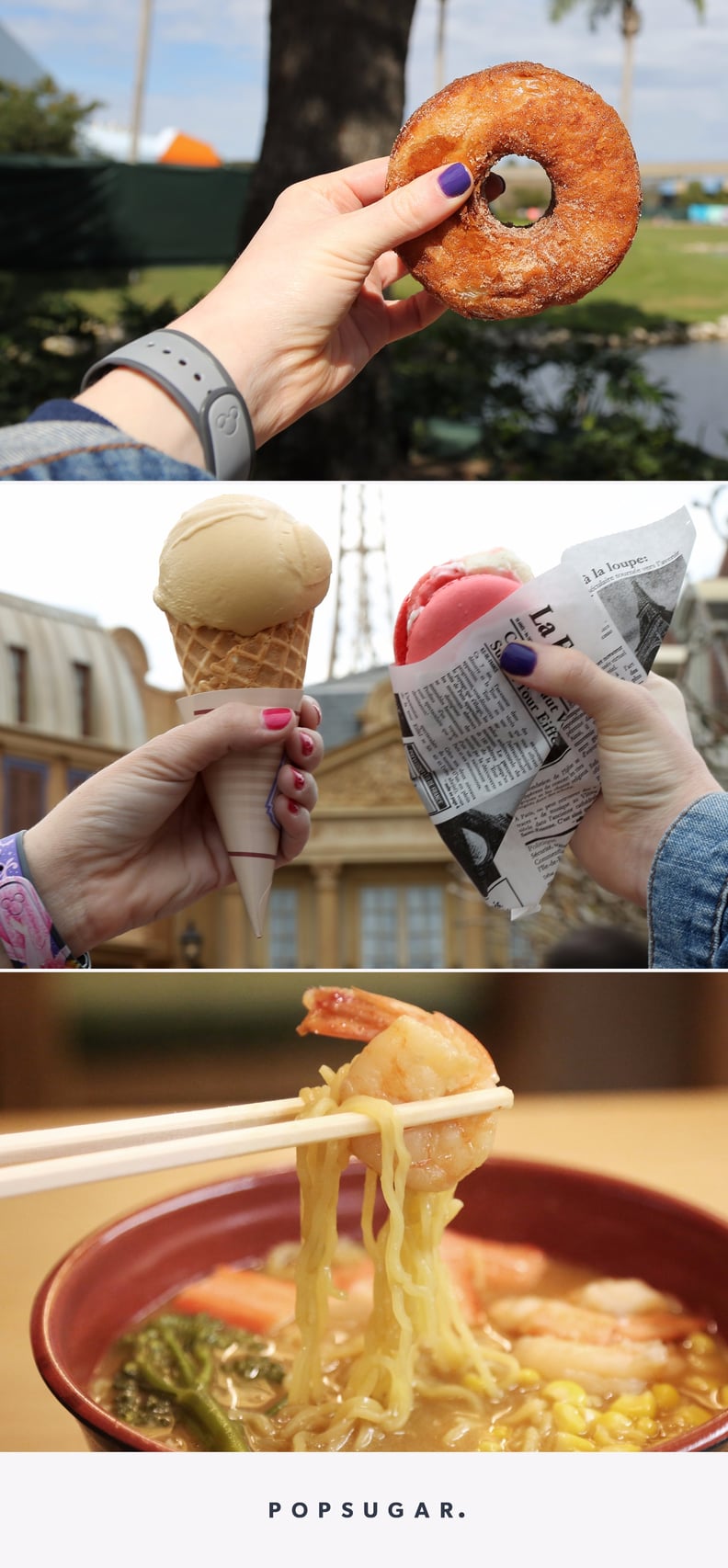 POPSUGAR Photography
POPSUGAR Photography
Epcot at Disney World is massive. I spent nearly two days in the park and still didn't get to taste everything I wanted to. While it can be daunting to spot all the best foods from each country, allow this list of 12 things to help guide you in a delicious direction. Prepare to take your taste buds around the world!
Travel and expenses for the author were provided by Walt Disney World for the purpose of writing this story.
01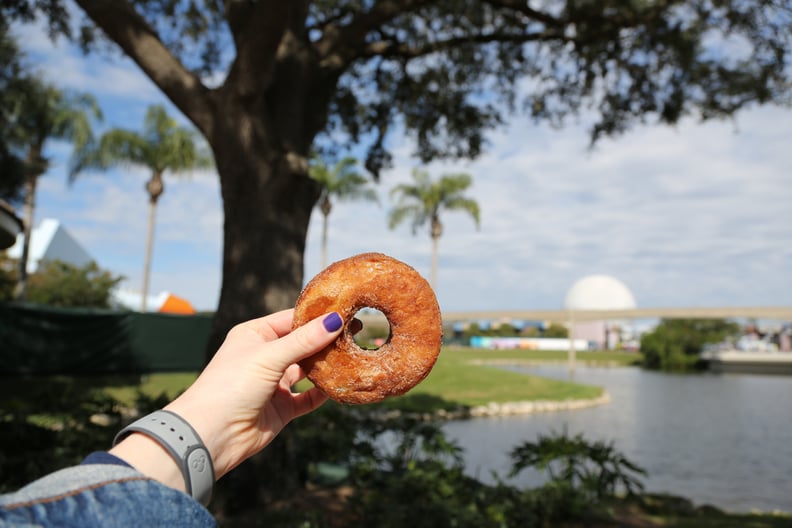 Croissant Doughnut ($5)
This croissant doughnut delivers on what it promises. The doughnut contains infinite flaky layers that have the same texture and taste as a croissant. Fried and tossed in cinnamon sugar, it's the closest thing to breakfast heaven. Pro tip: Keep it in the bag as you munch on it. That way you can catch all the flaky bits to pour into your mouth at the end.
Where to find it: Refreshment Port
02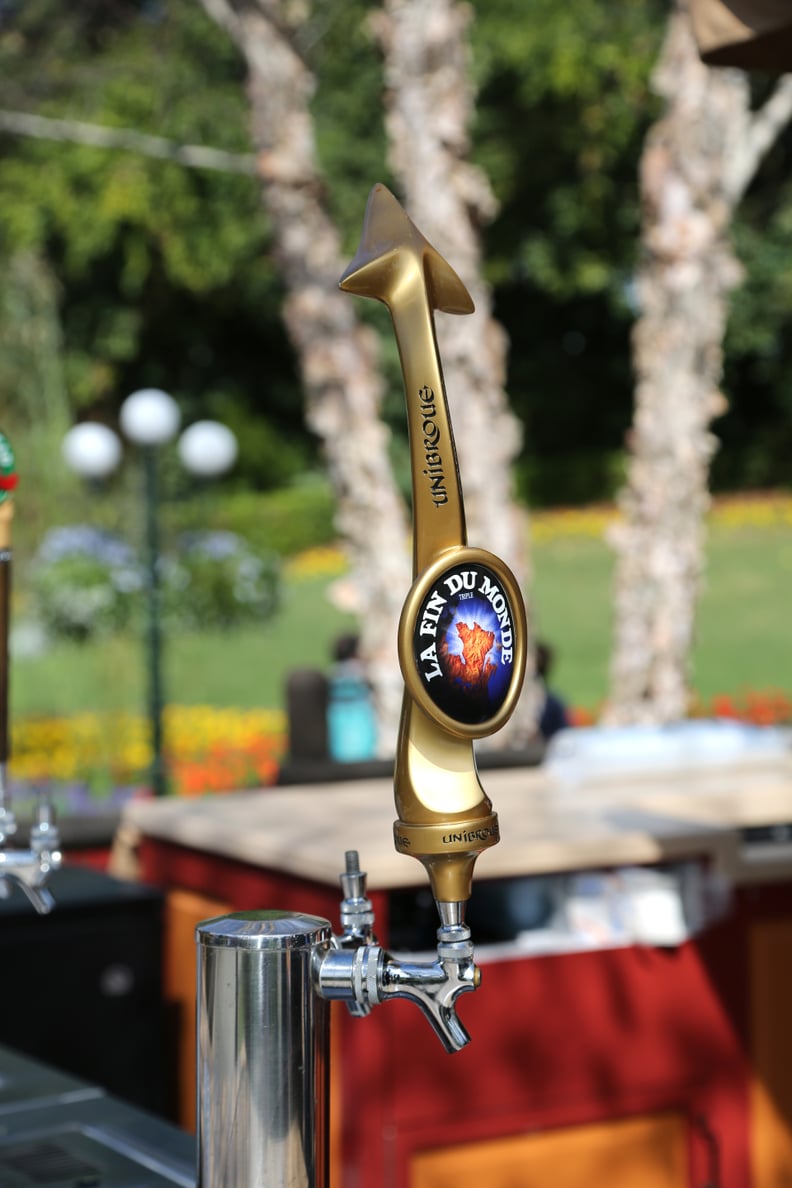 La Fin Du Monde Draft ($11)
I screamed with excitement when I saw Fin Du Monde on draft in the Canadian section of Epcot. The beer translates to "The End of the World," and while that sounds dismal, according to Beer Advocate, "It is brewed in honor of the intrepid European explorers who believed they had reached the 'end of the world' when they discovered North America, 'the new world.'" This Tripel-style golden ale washes down exceptionally smooth and has a wonderfully full body. Keep in mind, this is no light lager. Reserve this beer for cold days and nights, when you're looking to fill up and get your buzz on. The alcohol percentage is a staggering nine percent.
Where to find it: Canada Pavilion, outside of Le Cellier Steakhouse
03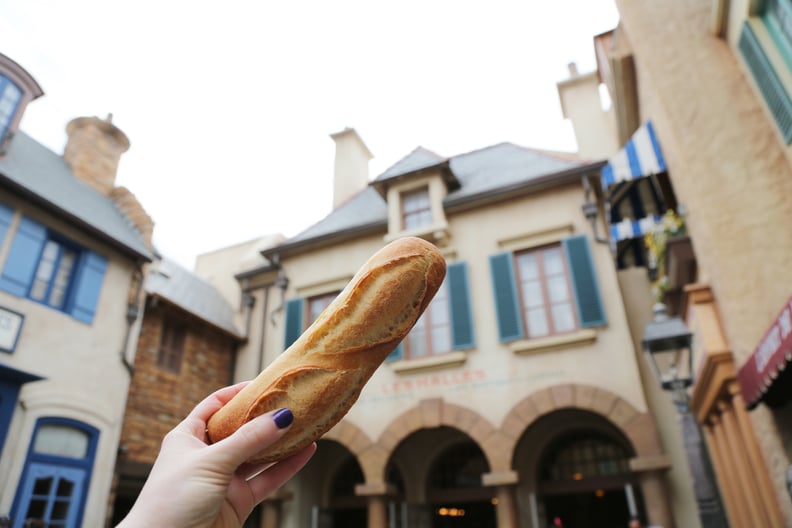 Fresh Baguettes (Demi is $2)
OK, Disney World isn't the place you would think to buy a fresh baguette, but the store is owned and operated by French bakers who imported the bread oven from France. It's legitimate and tastes as you would hope: ultra crunchy on the outside paving way to a soft, fluffy interior.
Where to find it: Les Halles Boulangerie-Patisserie at the French Pavilion
04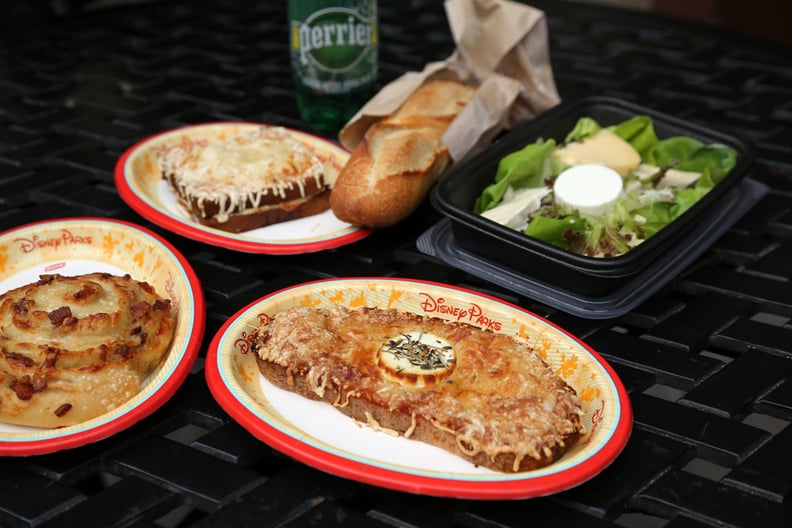 Everything French
It's tough to pick a favorite as it was all so good. We tried the following, pictured from left to right: roule ($4), croque-monsieur ($9), Perrier ($4), demi baguette ($2), assiette fromage ($9), and tartine ($7). I would say the favorites in the group had to be the assiette fromage (cheese plate), which had goat cheese, brie, and blue, among other tasty, authentic slices. The cheese tartine was also perfection. I don't know how the French are able to melt the cheese into a crust on top of toasted bread, but I wish I could eat that every day.
Where to find it: Les Halles Boulangerie-Patisserie at the French Pavilion
05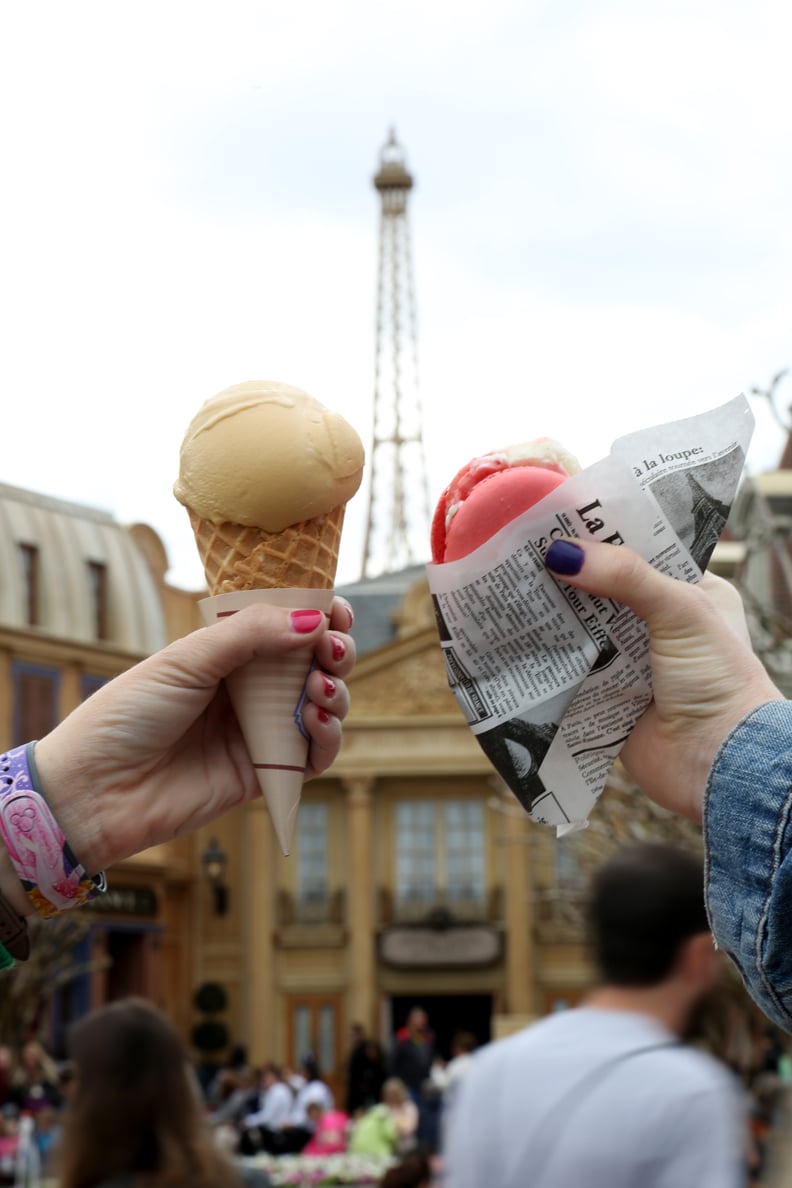 French Ice Cream ($5)
I tried the caramel fleur de sel (salted caramel) ice cream, pictured left, and the strawberry macaron ice cream sandwich, pictured right. I was a little bummed that the storefront only sells two types of macaron sandwiches a day (you can't customize your own), but the deliciousness of the salted caramel ice cream made up for any disappointments. It's — in my humble opinion — the best ice cream at the Disney parks (yes, even better than Dole Whip!). Because it was freezing outside and no one was ordering ice cream, I didn't see that the store sells Croque Glacé (ice cream pressed in a fresh brioche bun). Think of an ice cream panini (toasted hot on the outside) with frozen ice cream in the center. I am just going to have to go back!
Where to find it: L'Artisan des Glaces at the French Pavilion
06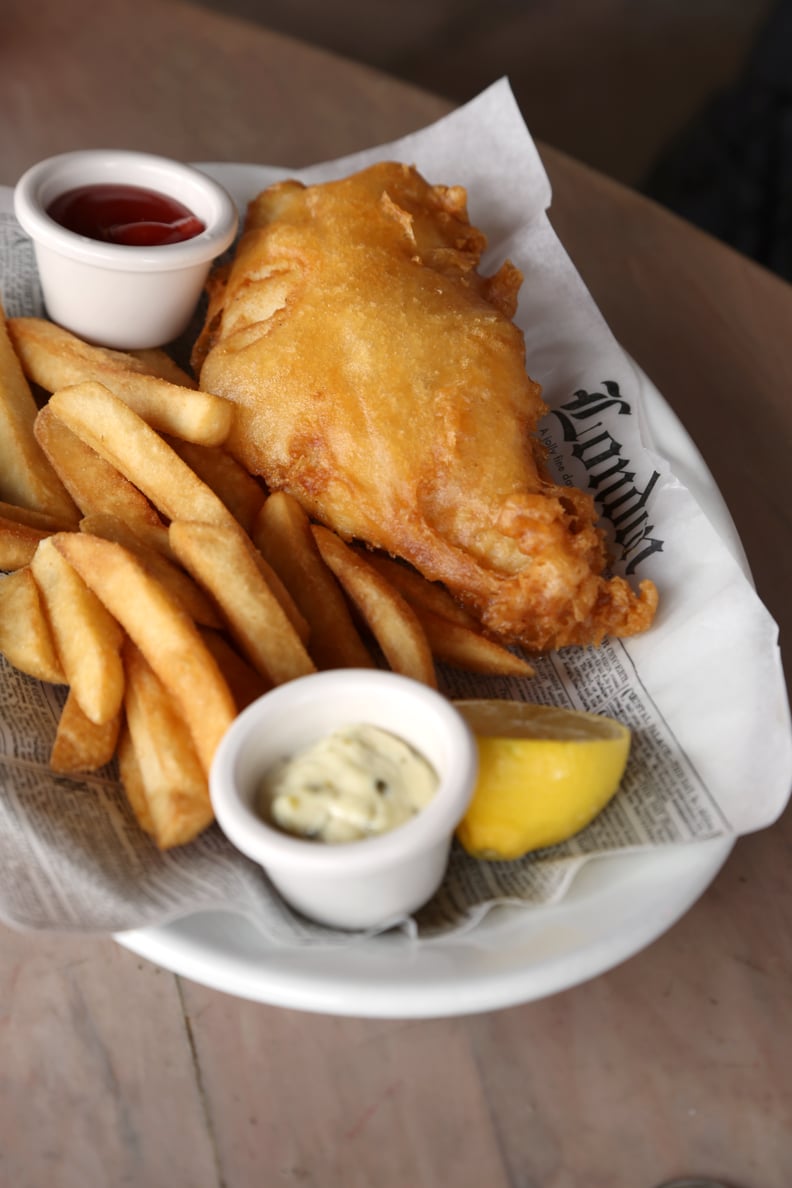 Fish and Chips ($21)
Having visited London, I was skeptical that the fish and chips at Disney could possibly taste as authentic, and yet, I was blown away. Dare I say, Disney World's fish and chips surpass anything I've ever had in London. A whole cod filet is battered and fried to flaky, crisp perfection. The thick-cut "chips" appear to be double fried as they're golden brown and just the right amount of crunchy. The plate comes with all the condiments you could possibly hope for: lemon, ketchup, tartar sauce, and malt vinegar. All you need is a wee pint of ale and a table with a view of the lake, and you're set.
Where to find it: Rose & Crown at the United Kingdom Pavilion
07
Sticky Toffee Pudding ($8)
Though you'll be extremely full from the fish and chips, it's impossible to resist ordering the famous steamed pudding (pudding refers to dessert in England). The cake, served warm, has vanilla custard on the bottom of the plate and a hot butter-rum sauce drizzled on top. It tastes like a boozy butterscotch cake.
Where to find it: Rose & Crown at the United Kingdom Pavilion
08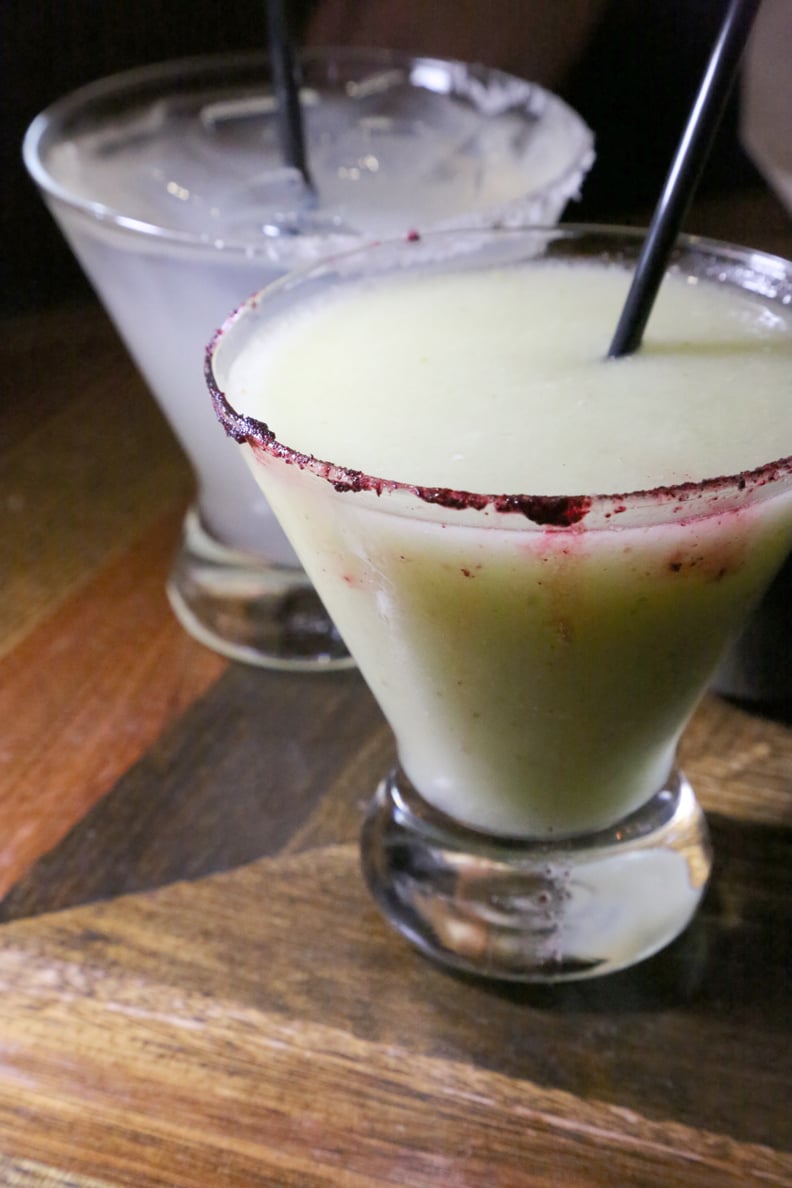 Margaritas ($13-$15)
La Cava Tequila Bar at the Mexican Pavilion serves up all sorts of specialty margaritas with whatever tequila you could possibly imagine. While the frozen Avocado Marg ($15) with a hibiscus salt rim is one of the most popular items on the menu, it's on the pretty sweet and creamy side. If you're looking for something zestier with a bite, try the off-menu "skinny margarita" ($13).
Where to find it: La Cava Tequila Bar at the Mexican Pavilion
09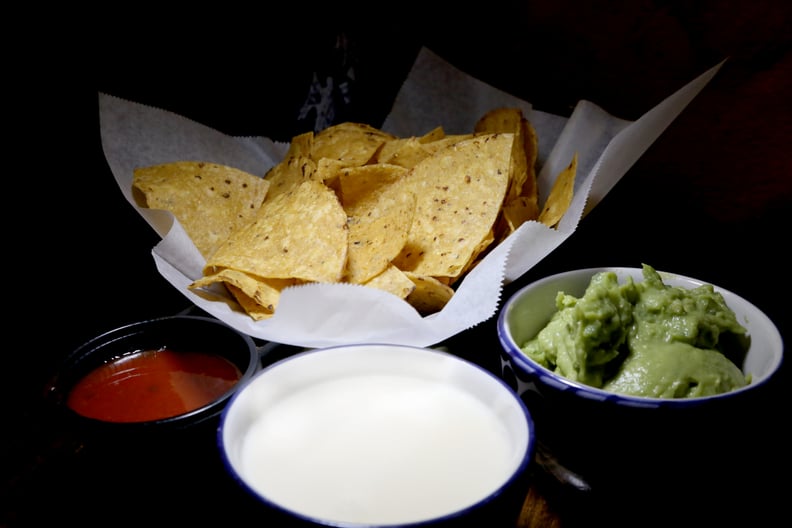 Trio Combo ($17)
Thick-cut chips, spicy red salsa, fresh guacamole, and oozy queso dip: the trio combo has a hefty price tag, but there's, like, five avocados worth of guacamole in that bowl. It'll take a group of four to leave a dint, and it's an easy way to fill up for the day. I would certainly return, although I may prefer to hang out outside instead of the dark cave that is the indoor tequila bar.
Where to find it: La Cava Tequila Bar at the Mexican Pavilion
10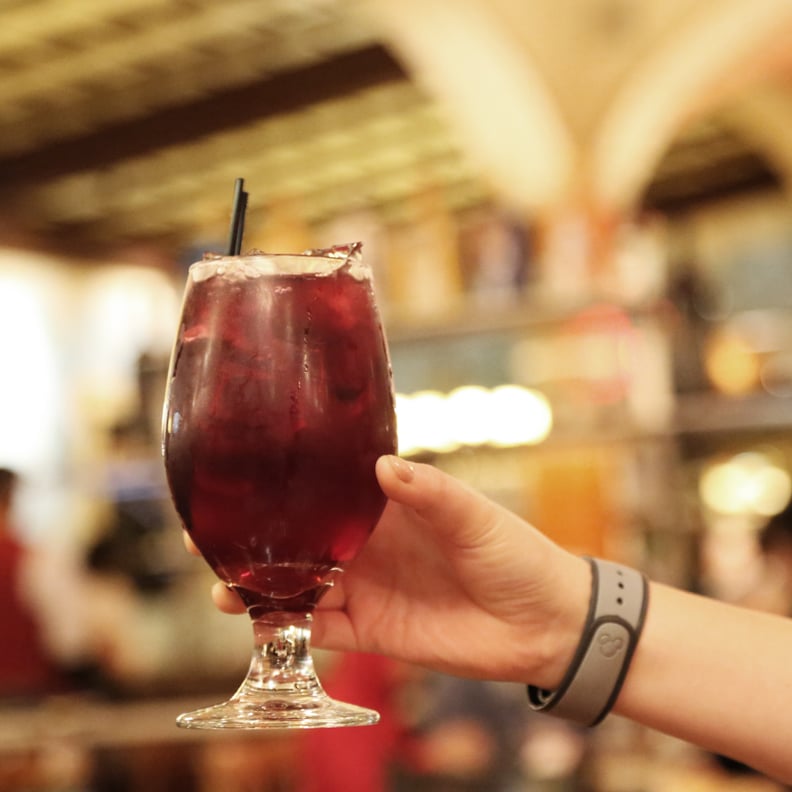 Red Sangria ($12) and Rossini ($13)
The wine-based cocktails at Via Napoli, the pizzeria in the Italy Pavilion, are definitely worth ordering, especially when you're looking for something lighter to sip on than a straight glass of wine. We tried the Red Sangria, as pictured, and a Rossini, like a Bellini but made with strawberry puree. Refreshing and delicate, these cocktails paired ever so nicely with our Napoli-style pizza.
Where to find it: Via Napoli Ristorante e Pizzeria at the Italian Pavilion
11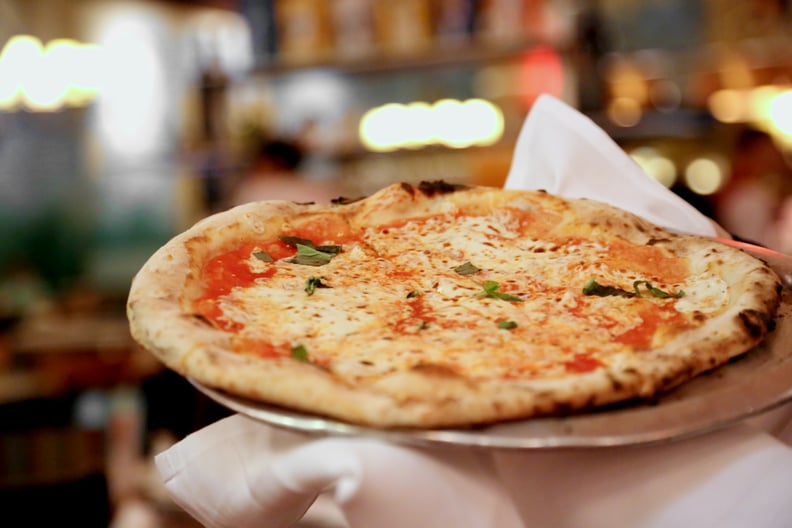 Classic Margherita Pizza ($13)
Wait times at Via Napoli can be pretty intense — I overheard one family waited 45 minutes past their reservation time, but it's because everyone wants a slice of this pizza. According to the restaurant website, "The thin-crust pizzas are made with fresh mozzarella cheese, San Marzano tomatoes and real Caputo flour imported from Southern Italy. Water for the dough is even sourced from a spring similar to Italy's Campania region." We could certainly taste the difference. Our only regret was ordering the smaller sized pizza!
Where to find it: Via Napoli Ristorante e Pizzeria at the Italian Pavilion
12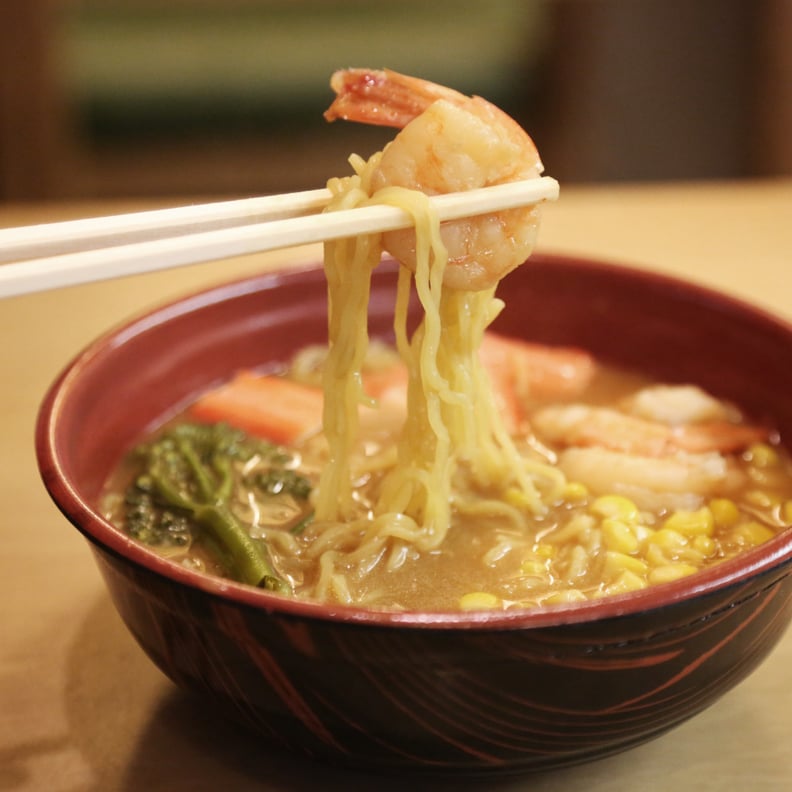 Spicy Seafood Ramen ($12)
One thing you can be sure of when you dine at Disney World, if the description says "spicy," you are guaranteed to get spicy. This ramen bowl featured chewy al-dente noodles, corn, imitation crab, a little broccolini, extremely tender shrimp, and a spicy broth. While it might not be the type of dish you'd turn to in the heat of Summer, it offered much-needed heat when I visited in the dead of Winter. I paired it with a hot green tea that helped offset some of the heat.
Where to find it: Katsura Grill in the Japan Pavilion