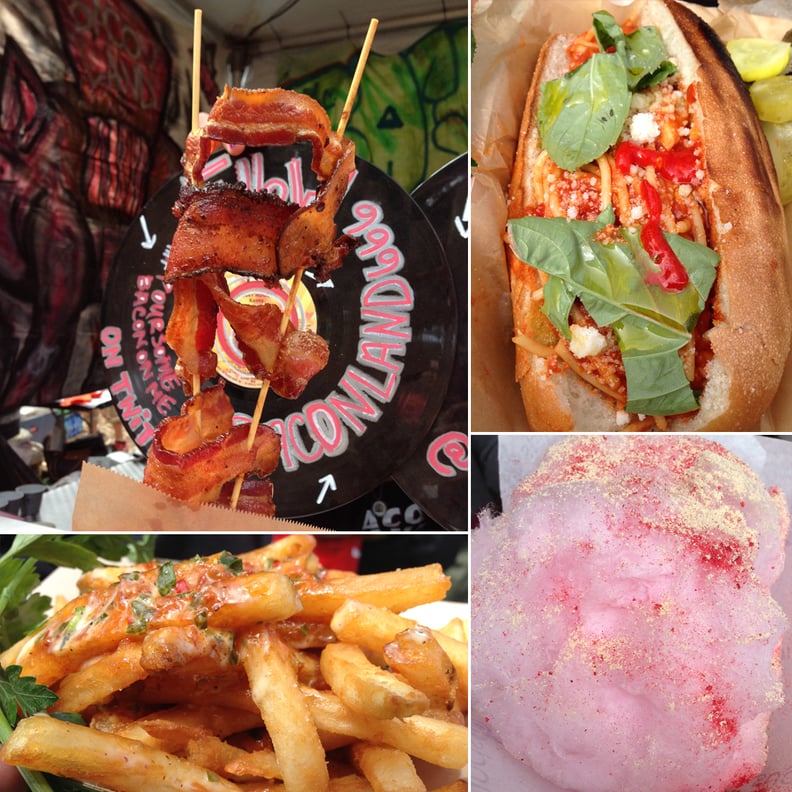 This weekend is Outside Lands Music and Arts Festival in San Francisco, and it's common knowledge that the festival has grown to encompass so much more than just music. There is a lot of food and fine beer and wine to consume, and the festival cheekily names each of the food-centric areas. We scoured the grounds from Baconland to Cheeseland to Chocoland to find only the best, most ridiculously awesome edibles being served, so you know which lines are worth standing in.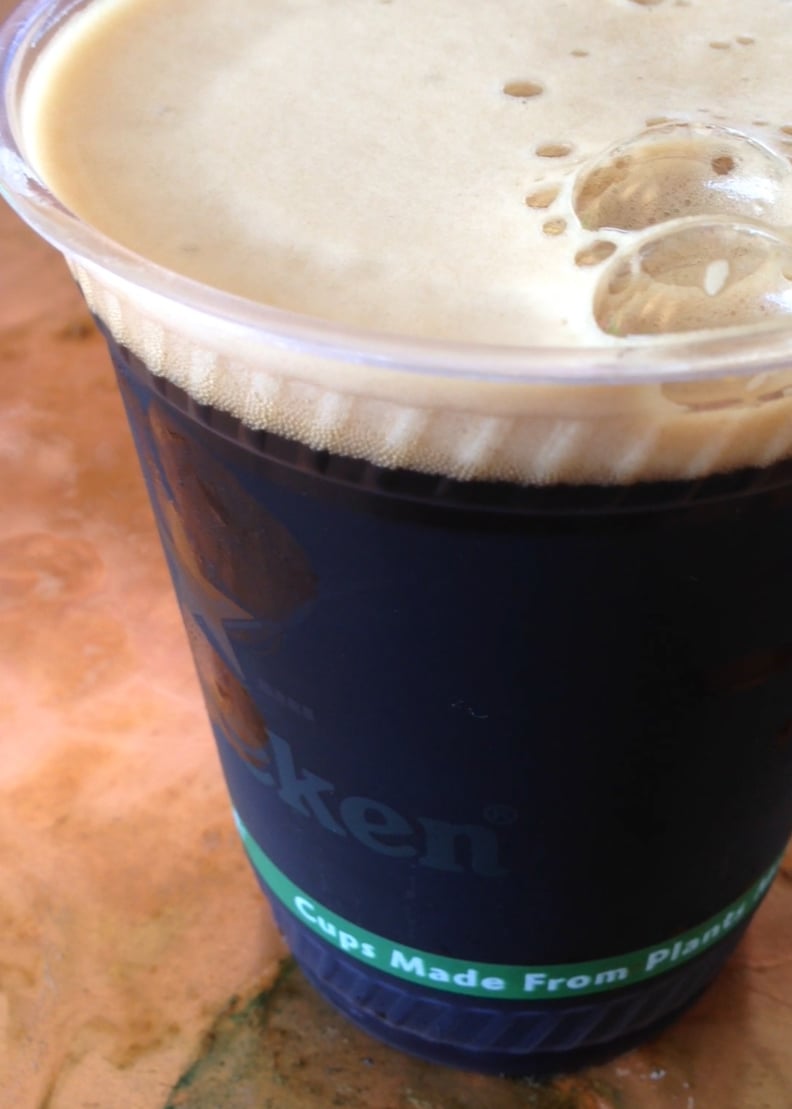 High Water Brewing Campfire Stout
S'more-flavored foods are all the rage these days, and breweries are following suit. High Water Brewing's Campfire Stout actually tastes just like a s'more since graham crackers, chocolate malt, and toasted marshmallow flavor are used in the brew-making process.
Guittard Liquid Chocolate Bars
No, Guittard's liquid chocolate bar ($5) isn't hot chocolate. It's tempered milk or dark chocolate topped with toffee bits, mini chocolate chips, cacao nibs, and almonds . . . And lots and lots of mini spoons for your friends to help you dig in!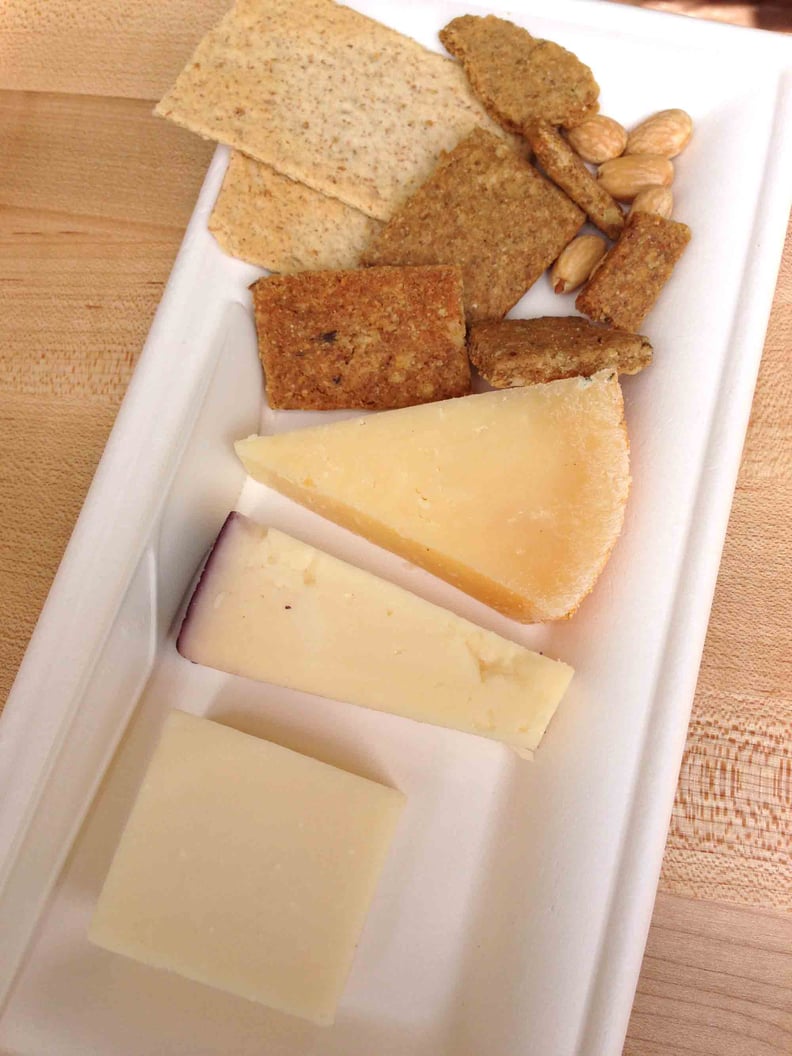 Cheeseland Cheese Plate
This is one fancy music festival. Next to Wineland, people can pick up four different cheese plates ($9-$14), all featuring legit cheeses from makers like Marin French Cheese, Vermont Creamery, Point Reyes Farmstead, and Cypress Grove.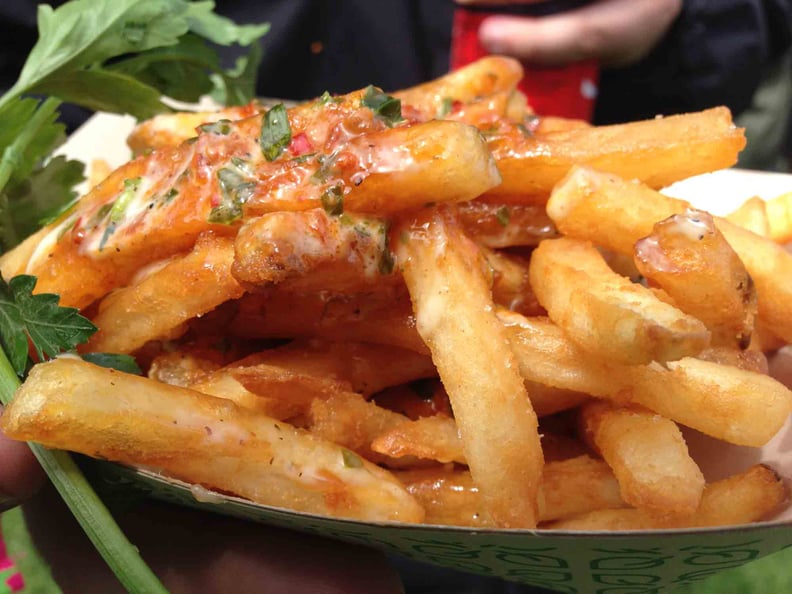 4505 Meats Garlic Chimichurri Fries
Sriracha, move aside, because the folks at 4505 Meats know how to make a spicy batch of chimichurri fries ($8). The sign says it all: "Half a pound of crispy fries smothered in a bold concoction of garlic, herbs, and salt. There are garlic fries, and then there are these."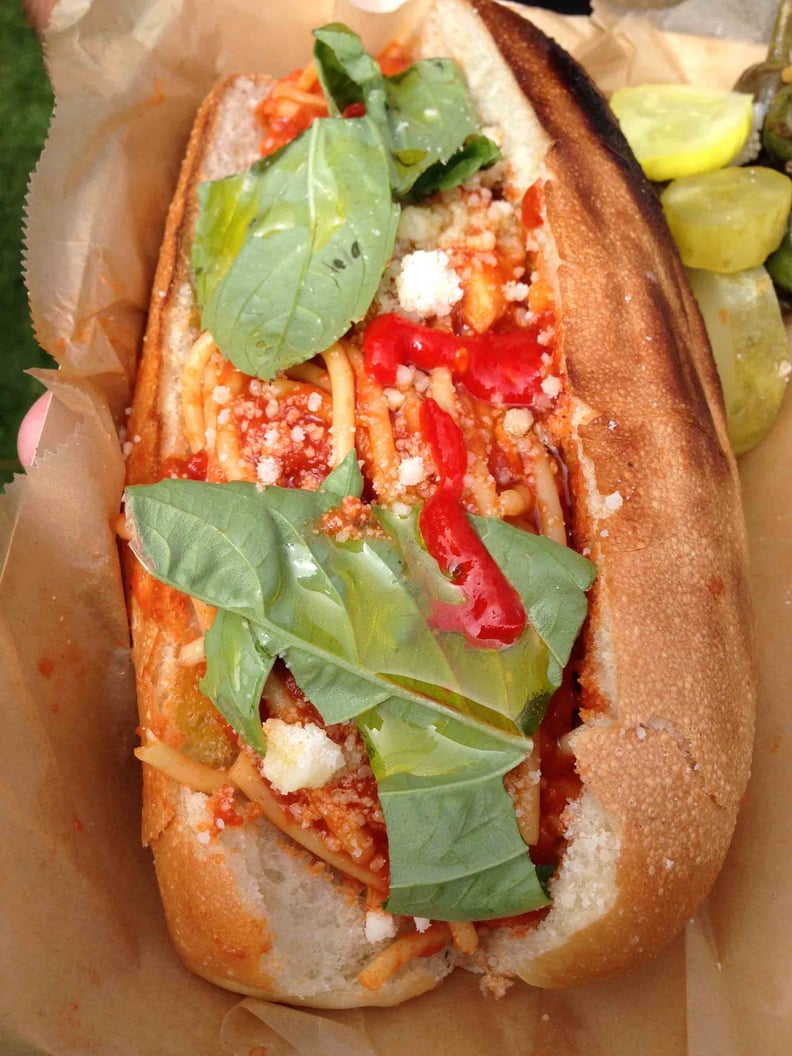 AQ Spaghetti Sloppy Joe
The guys at AQ Restaurant have stepped up the game with their Highbrow Spaghetti Sloppy Joe ($10). Because why shouldn't you fill crunchy Italian bread with spaghetti marinara?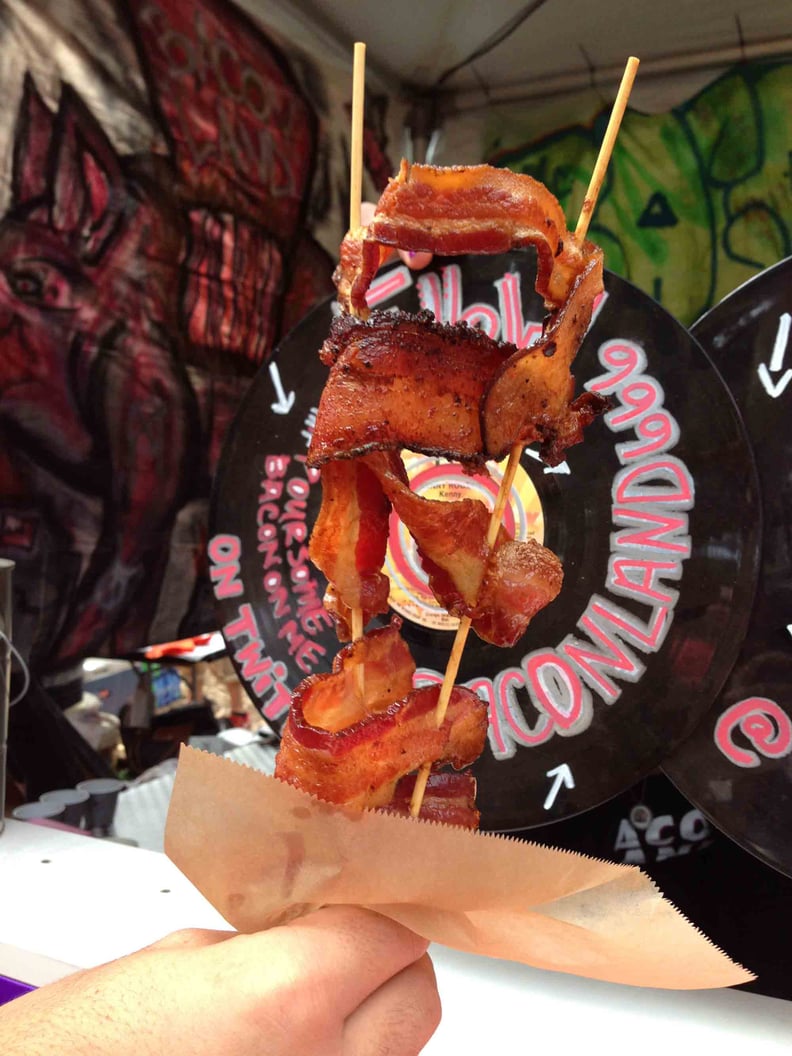 Baconland Bacon Flight
Five different types of bacon, including Fatted Calf from San Francisco, make up the glorious Bacon Flight ($10). The pieces are weaved onto a pair of wooden skewers for easy eating.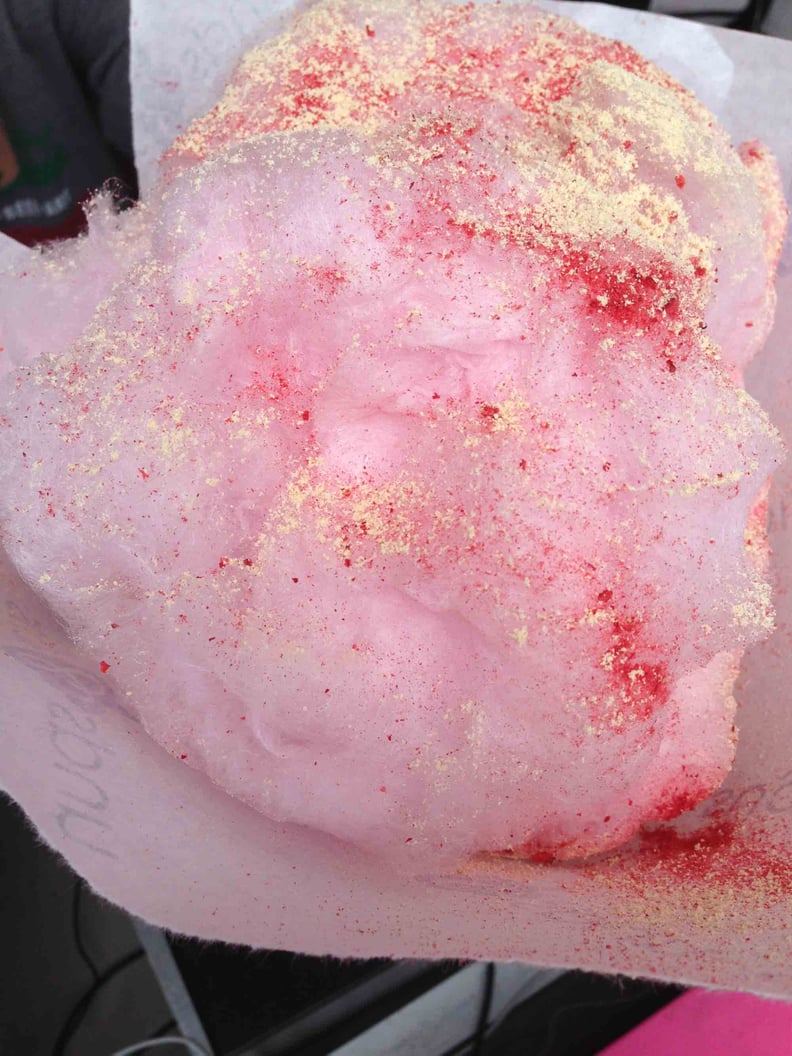 Sugar & Spun Peanut Butter and Jelly Cotton Candy
Peanut butter and jelly cotton candy ($8)?! Sugar & Spun tops its strawberry cotton candy with powdered peanut butter and crushed, dehydrated strawberries. It's weird but addictive.