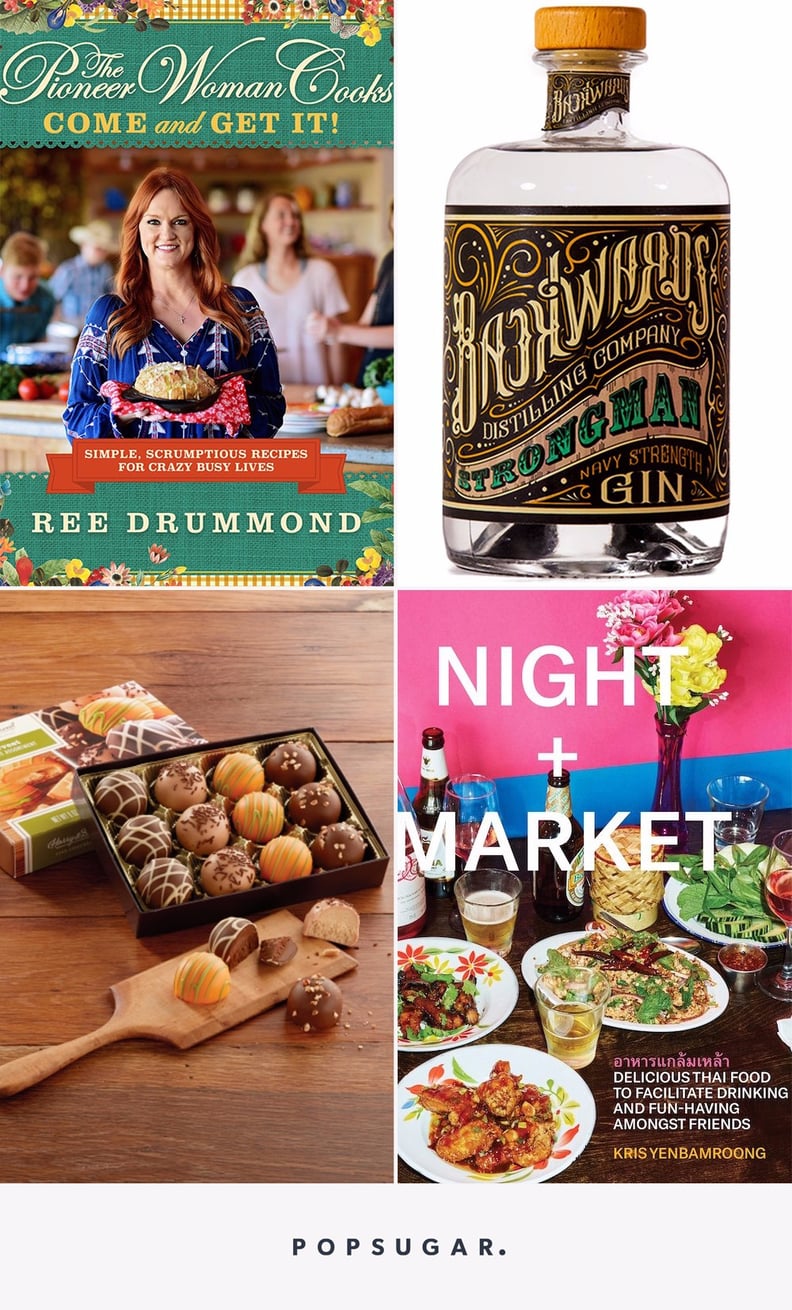 Is it just me or did the second it turned Nov. 1, a Fall-ish crisp hung in the air? Along with the sweater weather, a handful of cozy food products have been released that we're particularly clinging onto, from comforting cookbooks to warming spirits. Ready to round them up for yourself?
01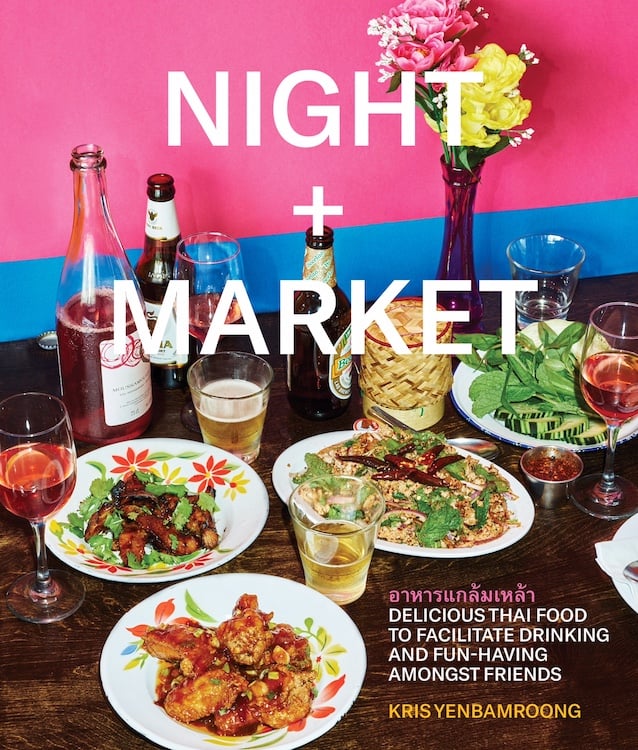 Night + Market Cookbook
"Every time I go to LA, the agenda involves one thing above all else: eating. And at the top of the list is always dinner at Night + Market, one of the best and most unique Thai restaurants in California by Kris Yenbamroong, one of Food & Wine's best new chefs of 2016. I'm so pumped that the restaurant has just released its first-ever cookbook, Night + Market: Delicious Thai Food to Facilitate Drinking and Fun-Having Amongst Friends ($23, out Oct. 3), meaning I can attempt to make coconut curries, khao soi, and tom khar soup — food that my boyfriend would travel to LA for — in my own kitchen." — Erin Cullum, assistant editor, Food
02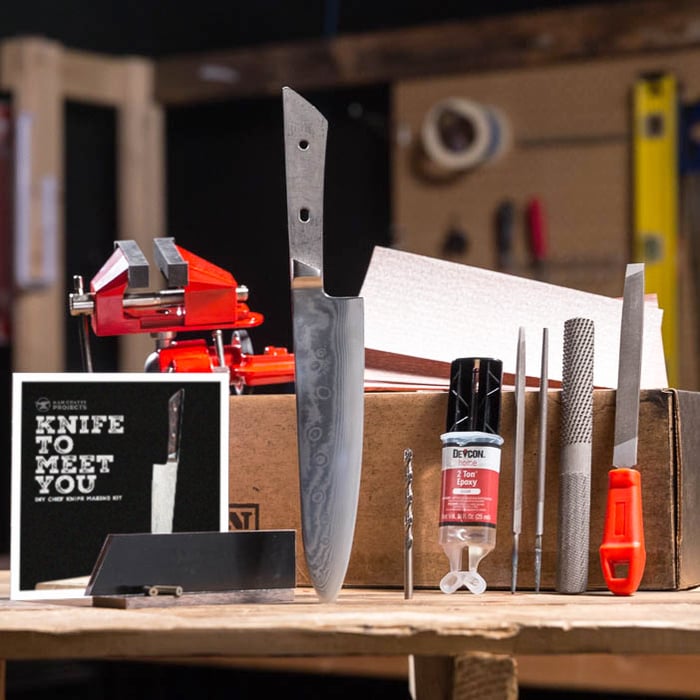 DIY Chef's Knife Making Kit From Man Crates
"There's nothing cooler than being able to say, 'This chef's knife? Yeah, I made it. NBD.' Seriously, this is a badass DIY project — and you can actually get all the supplies you need in one nifty DIY Chef's Knife Making Kit From Man Crates ($180). I got this for my boyfriend, and he's been whittling away refining our knife while I patiently wait with some meaty fillets begging to be chopped up! Not only is it a perfect project for any kitchen gadget whiz, but it also makes an excellent gift for your craftiest of friends." — Nicole Iizuka, senior producer and director
03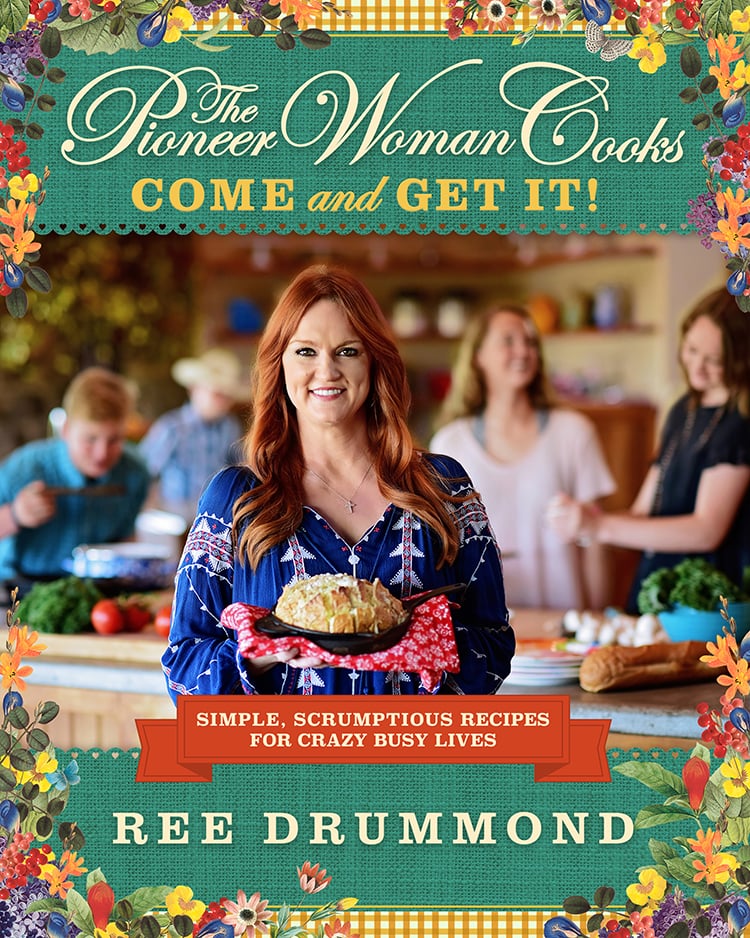 The Pioneer Woman Cooks: Come and Get It!
"Doesn't the title of this cookbook, The Pioneer Woman Cooks: Come and Get It!: Simple, Scrumptious Recipes For Crazy Busy Lives ($30), make you want to keep it placed in a prime location in your kitchen? Out Oct. 24, the latest title from Ree Drummond promises delicious meals, FAST. In the intro, the Food Network star says, 'Screeeeeech! Reality check! Okay, let's face it: With school, sports, work, obligations, and activities pulling us in a million directions, not many of us can spend that amount of time in the kitchen anymore! What we really need are simple, scrumptious, doable recipes that solve the challenge of serving up hearty, satisfying food (that tastes amazing!) day after day, week after week without falling into a rut and relying on the same old rotation of meals.' I appreciate her hilarious honesty and look forward to trying dishes like Mini Turkey Meatloaves, Teriyaki Salmon and Kale Sheet Pan Supper, and Stuffed Crust Pizza (Without the Pizza)." — Anna Monette Roberts, editor, Food
04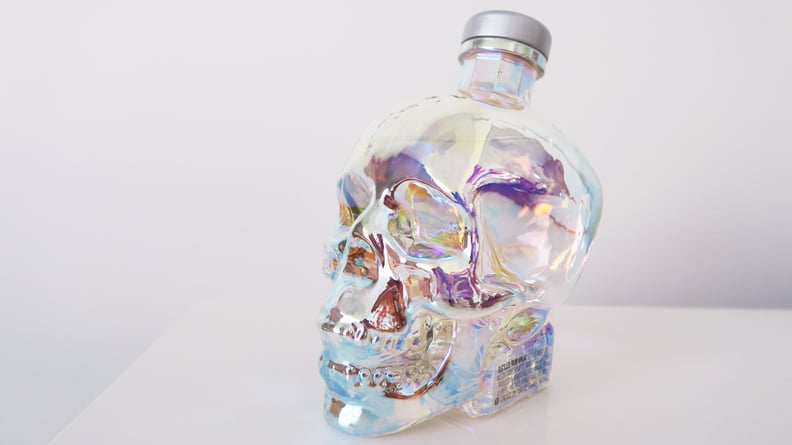 Aurora Crystal Head Vodka
"These stunning unicorn Aurora Crystal Head Vodka ($60) bottles are an absolute must-have accessory for any home bar for Halloween celebrations." — NI
05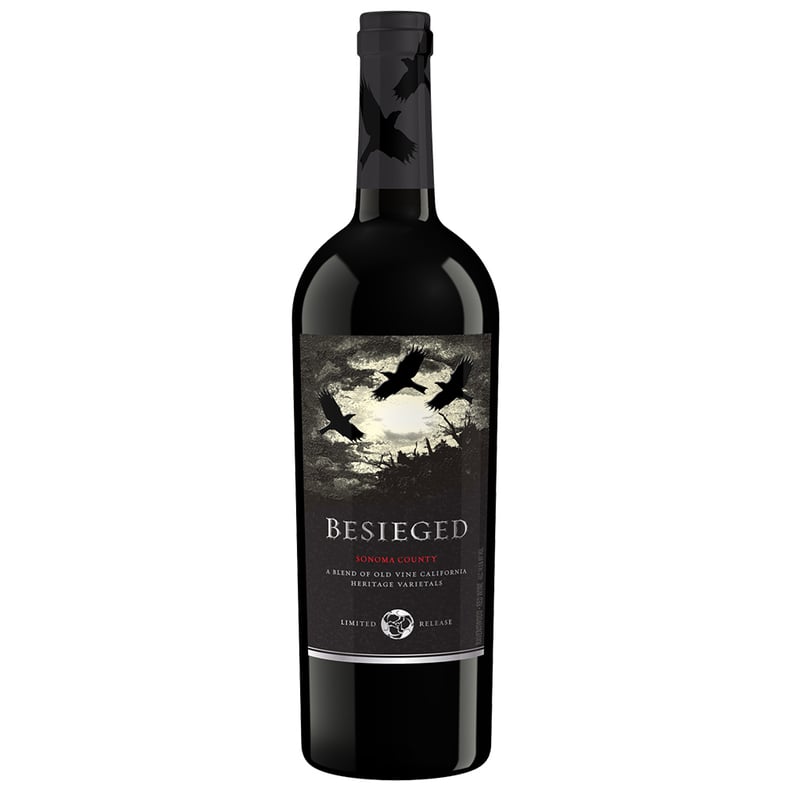 2014 Ravenswood Besieged Red Blend
"I'll admit, I'm not the most Halloween-obsessed person in my friend group, but I do love embracing spooky upgrades to a few of my favorite things for the month — like red wine. The 2014 Ravenswood Besieged Red Blend ($22) has an eerily dark label that makes me want to pour a glass, light some Halloween candles, and watch horror movies. The full-bodied red blend is made with Petite Sirah, Carignane, and Zinfandel grapes and has notes of black cherry, blackberries, and baking spices, so I'm betting it would be great in a batch of mulled wine, too." — EC
06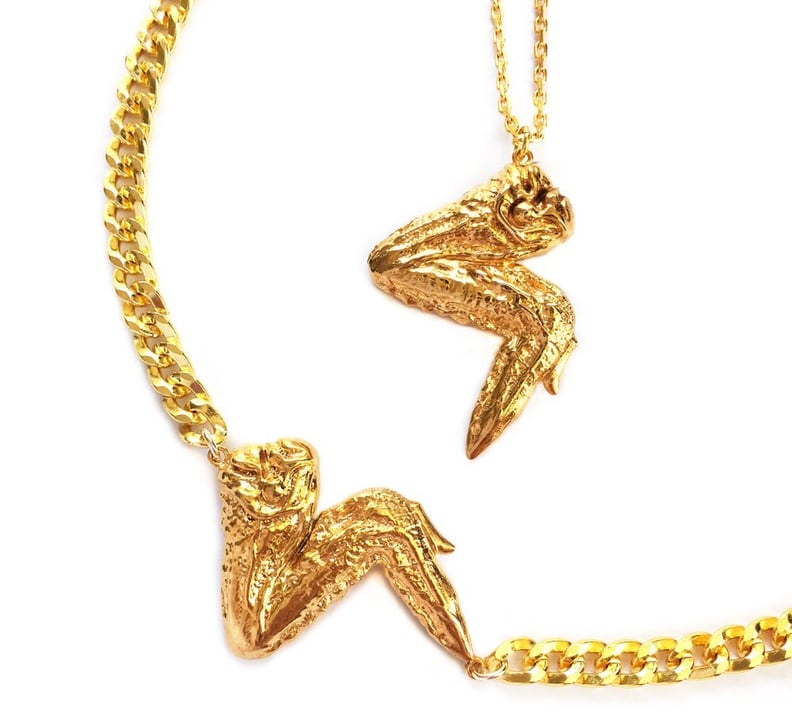 Onch Movement Gold Fried Chicken Necklace
"If you're a fried chicken fanatic, then you 100 percent need this Onch Movement Gold Fried Chicken Necklace ($120) stat! Created as an homage to the piece Onch hand-crafted for Nicki Minaj back in 2011, this necklace is sure to be a conversation starter and easily something to add as a wardrobe staple to your jewelry collection. It's that showstopping kind of piece that will inevitably beget the question from strangers, 'Where did you find such a gem?!'" — NI
07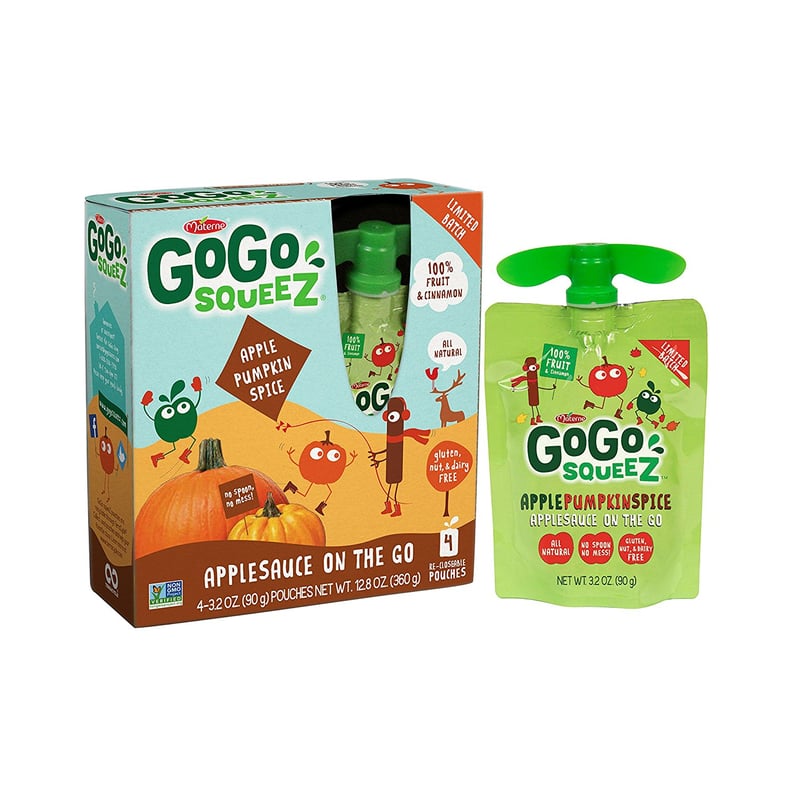 GoGo Squeez Apple Pumpkin Spice Applesauce
"As it is, I eat a lot of applesauce. We keep GoGo Squeez stocked in our fridge at work all the time, so honestly, I eat one for breakfast almost daily. But then GoGo Squeez went and created a limited-edition Apple Pumpkin Spice Applesauce option (in stores) for the season that just screams Fall. The snack has just enough pumpkin flavor to make it taste festive but still retains its awesome apple flavor. I can't get enough!" — Hedy Phillips, editor, Living
08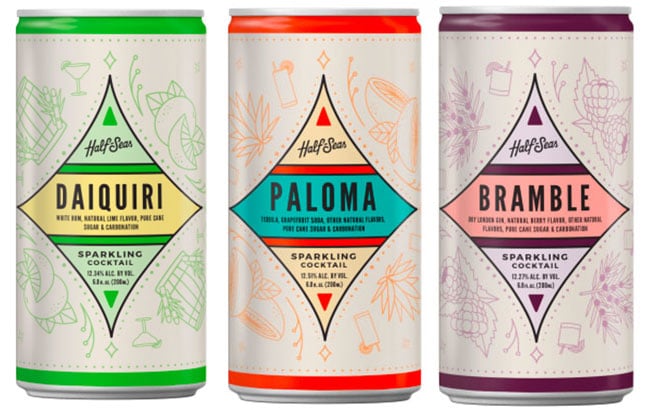 Half Seas Sparkling Cocktails
"It seems everyone is getting in on the canned cocktail craze these days, but there's a new kid on the block, and its approach toward canned cocktails is quite refreshing! Half Seas Sparkling Cocktails ($16 per four-pack) are made with real spirits (no malt or other fermented alcohols), and you can really taste the difference with just one sip. I actually enjoyed that none of its original offerings (Bramble, Paloma, and Daiquiri) were all that sweet. These are certainly drinks for people who are over the sugary-sweet canned concoctions as of late and looking for slightly more refined options." — NI
09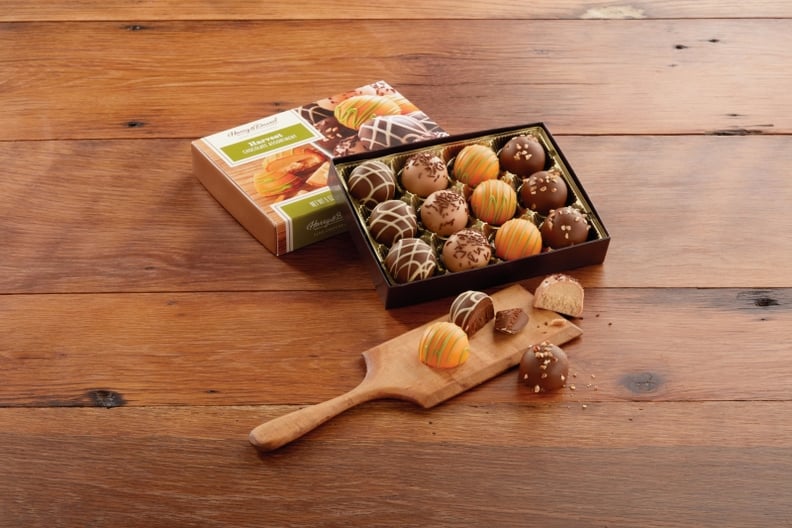 Harry & David Harvest Truffles
"Consider these Harry & David Harvest Truffles ($25) the Fall equivalent of receiving chocolate-covered strawberries. Each chocolate truffle contains a creamy filling flavored with the following: pumpkin pie, gingerbread, pecan pie, and cinnamon swirl. Mmm, Fall condensed!" — AMR
10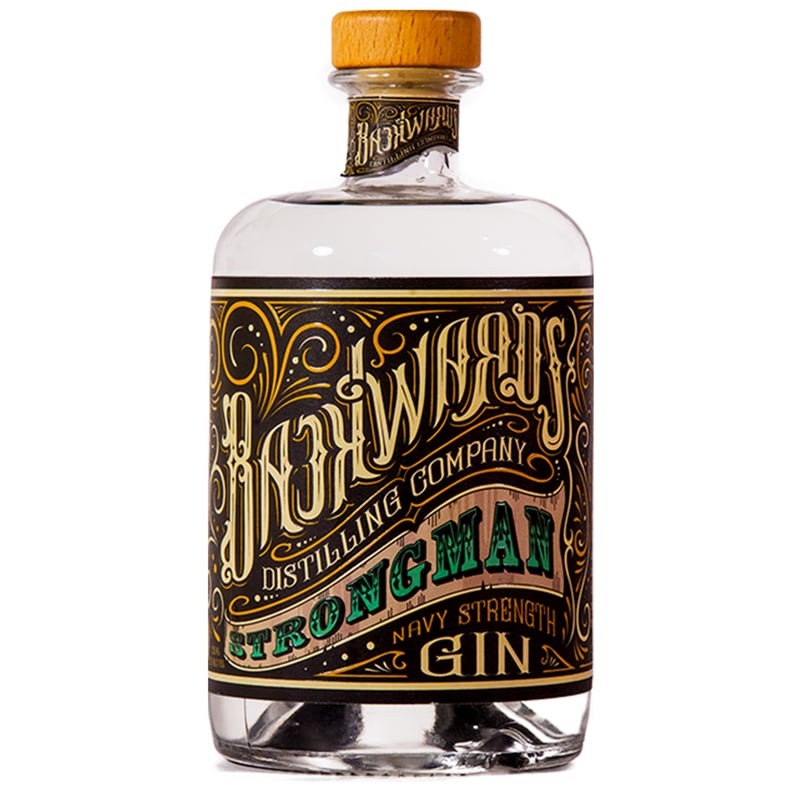 Strongman Gin From Backwards Distilling Company
"While at Cocktails in the City, I got the chance to check out a few new brands on the market and absolutely fell in love with Backwards Distilling Company, a small-batch distillery out in Wyoming. My attention was immediately grabbed by its circus-inspired artwork, but the true test came when sampling the Strongman Gin ($36) and is what got me hook, line, and sinker. It was unlike any other gin I'd ever had before — with a very intense woodsy aroma, a bold peppery flavor, and a slightly sweet, well-rounded finish that made me wish I was sipping it on ice next to a roaring campfire. If you get the chance to try it, do it. It's so worth it!" — NI