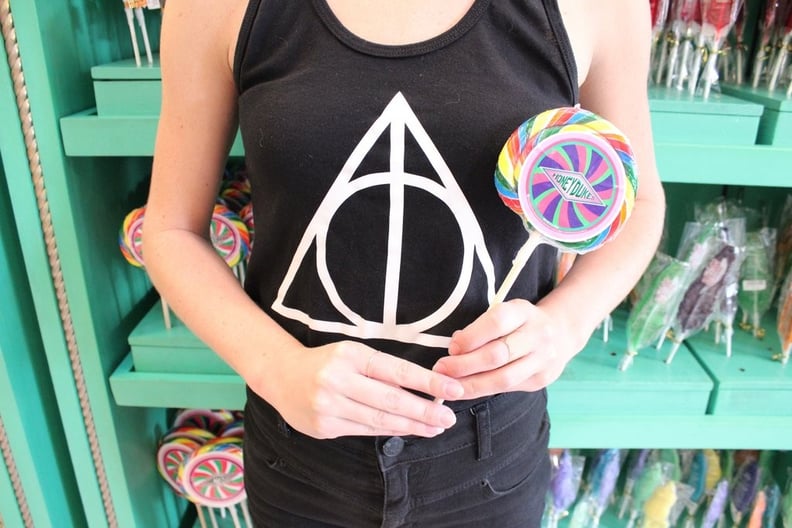 POPSUGAR Photography | Brinton Parker
POPSUGAR Photography | Brinton Parker
Some of the best things to come out of the Harry Potter universe have been all of the sweets and treats sold at Honeydukes and Weasleys' Wizard Wheezes. At these shops — which now exist at The Wizarding Worlds of Harry Potter — you can find whatever candy from the books and movies your heart may desire. Collect all the wizard cards from Chocolate Frogs or fill up a jar of Bertie Bott's Every Flavour Beans, or if you're nowhere near one of the theme parks, order a whole slew of the sweets online so you're well-prepared with snacks next time you binge-watch the movie series. If you're completely overwhelmed by the selections, let us help you decide. I've created this definitive ranking of the most popular options.
11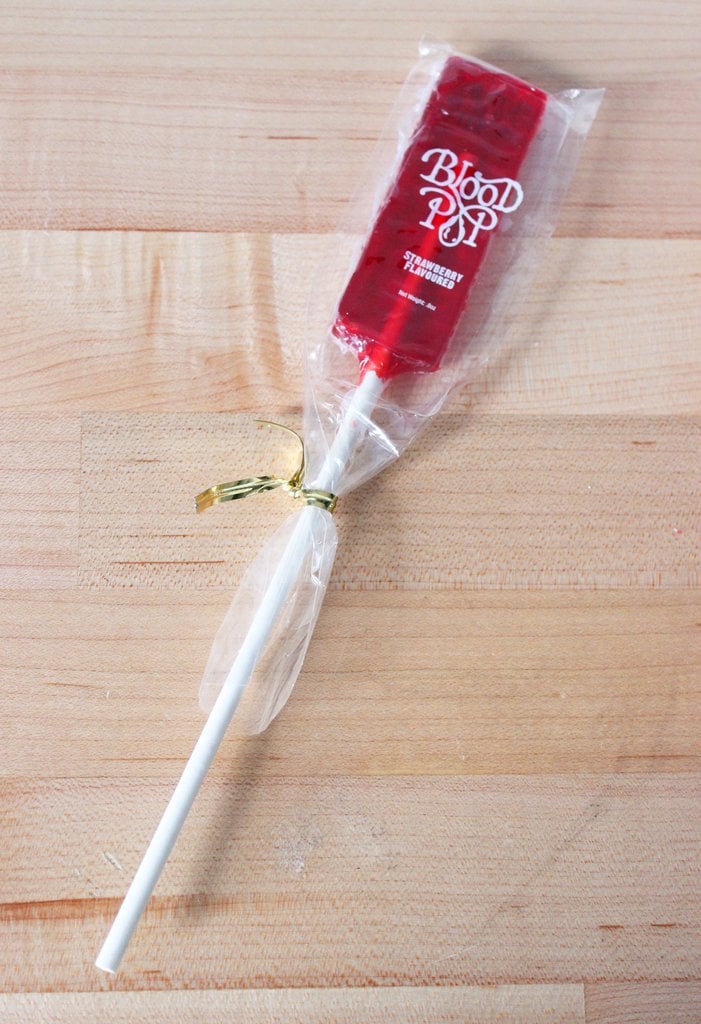 Harry Potter Candy: Blood Pops
Blood Pops are just OK. They're sugary sweet but overall a bit boring and too saccharine. They're definitely a skip for me.
10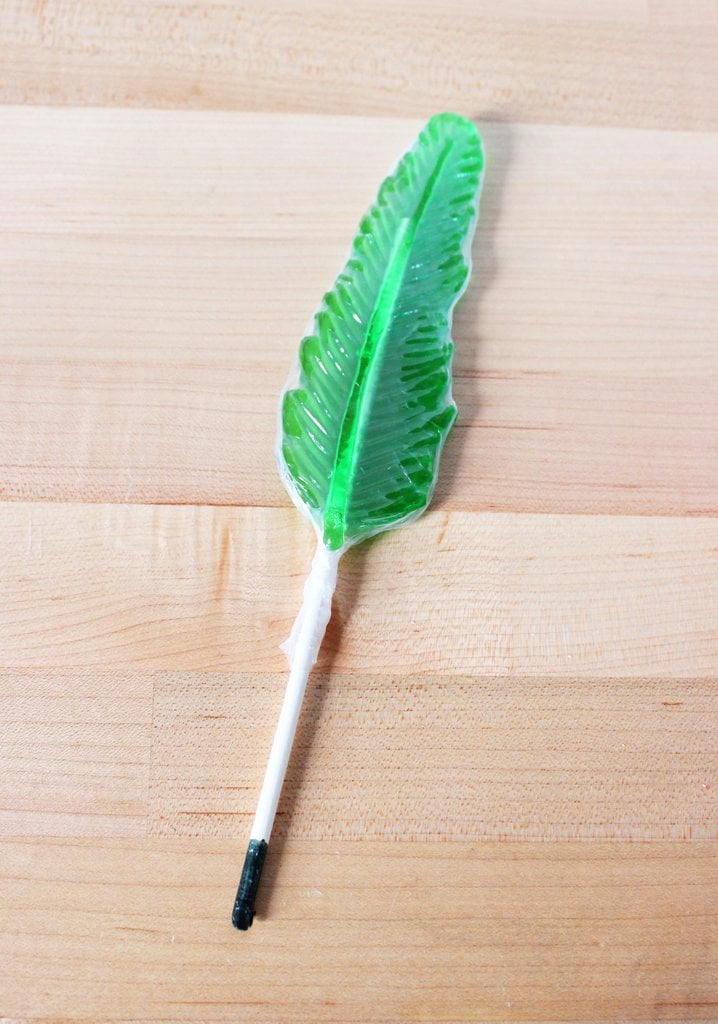 Harry Potter Candy: Sugar Quills
Ah, straight-up sugar. That is exactly what the Sugar Quills are, and that's fine if you like the sort of thing. I'm not much for suckers and lollipops because of all the sugar, so these don't do much for me. Bonus points for the cool shape, though!
09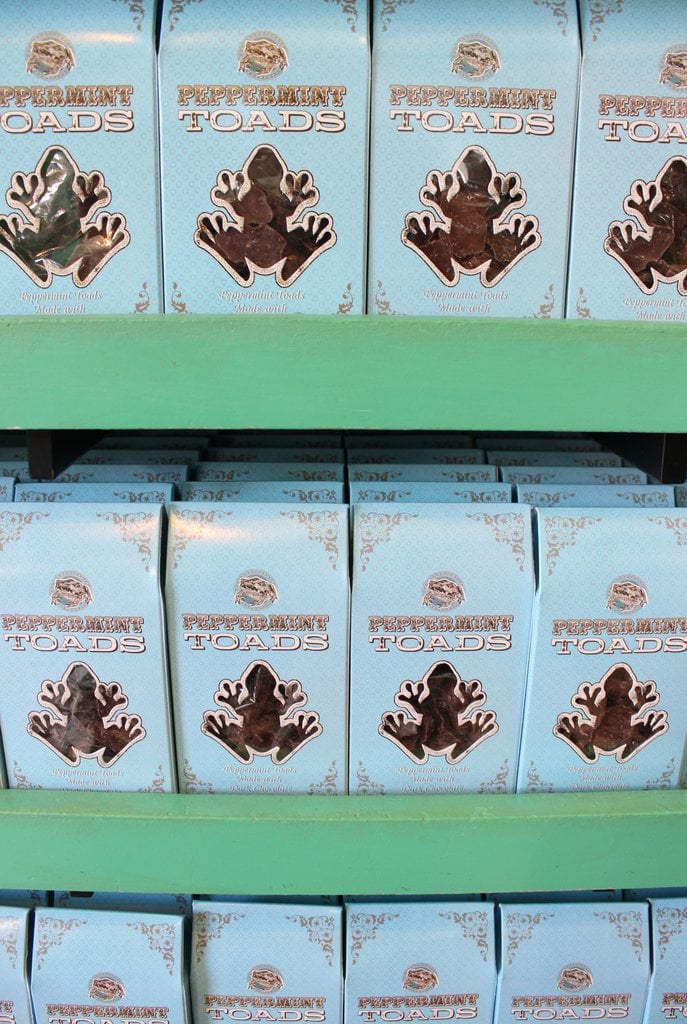 Harry Potter Candy: Peppermint Toads
I'm not terribly fond of peppermint in general, especially heavily mixed with chocolate. The Peppermint Toads are fine, but the peppermint is too strong for my liking.
08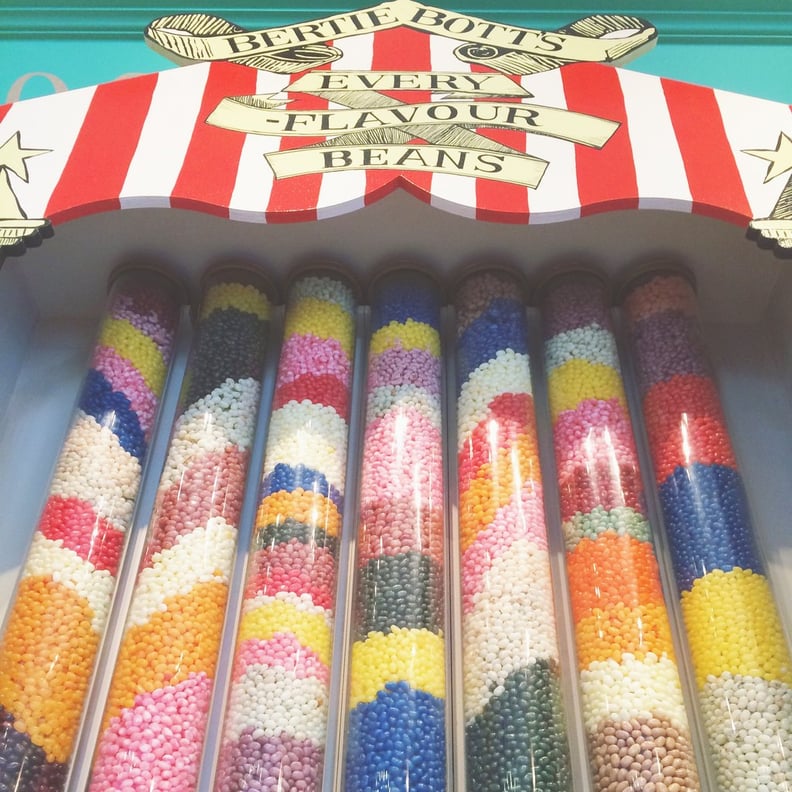 Harry Potter Candy: Bertie Bott's Every Flavour Beans
It's so hard to rank Bertie Bott's beans as a whole because some of the flavors are so foul, which is the point. The delicious flavors are just that, but if you land on a booger or puke flavor or something else equally revolting, it'll put you off them for good. I love the concept, but I have no time for grass-flavored jelly beans in my life.
07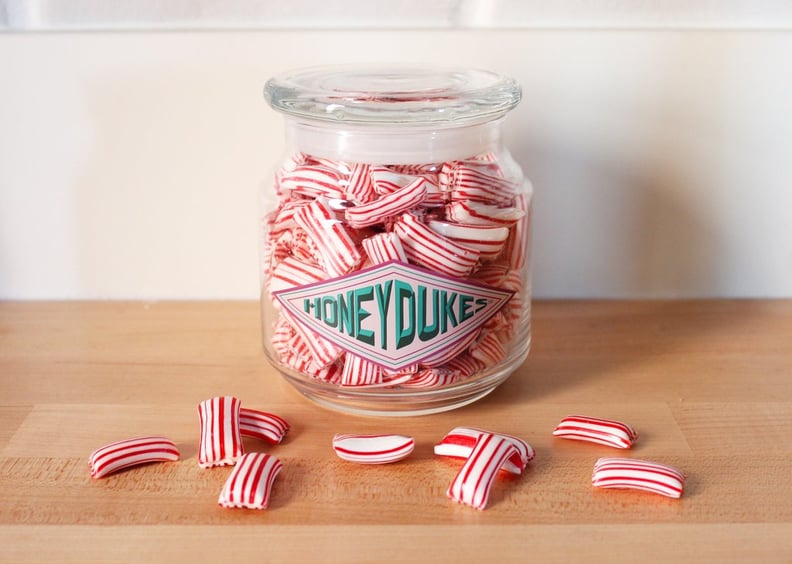 Harry Potter Candy: Chocolate Peppermints
The Chocolate Peppermints are completely fine but nothing exciting. The peppermint flavor isn't overly strong, which is a plus in my book.
06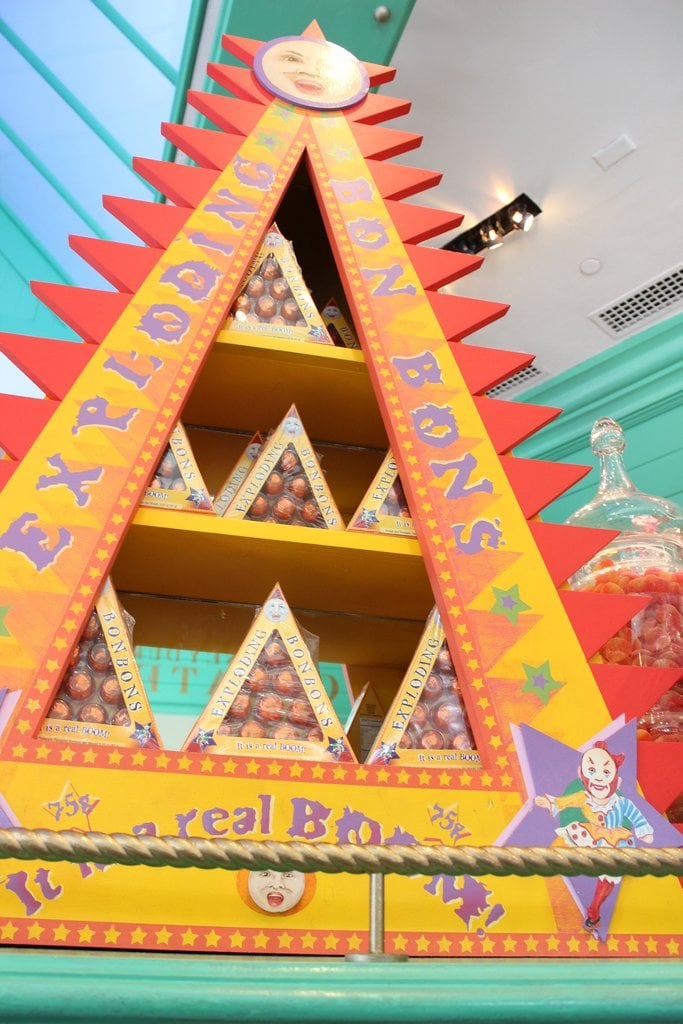 Harry Potter Candy: Exploding Bon Bons
I've never been a fan of white chocolate, especially mixed with fruity flavors. I like the "exploding" aspect of these, with the popping candy, but the orange and pineapple flavors were a little too artificial for me.
05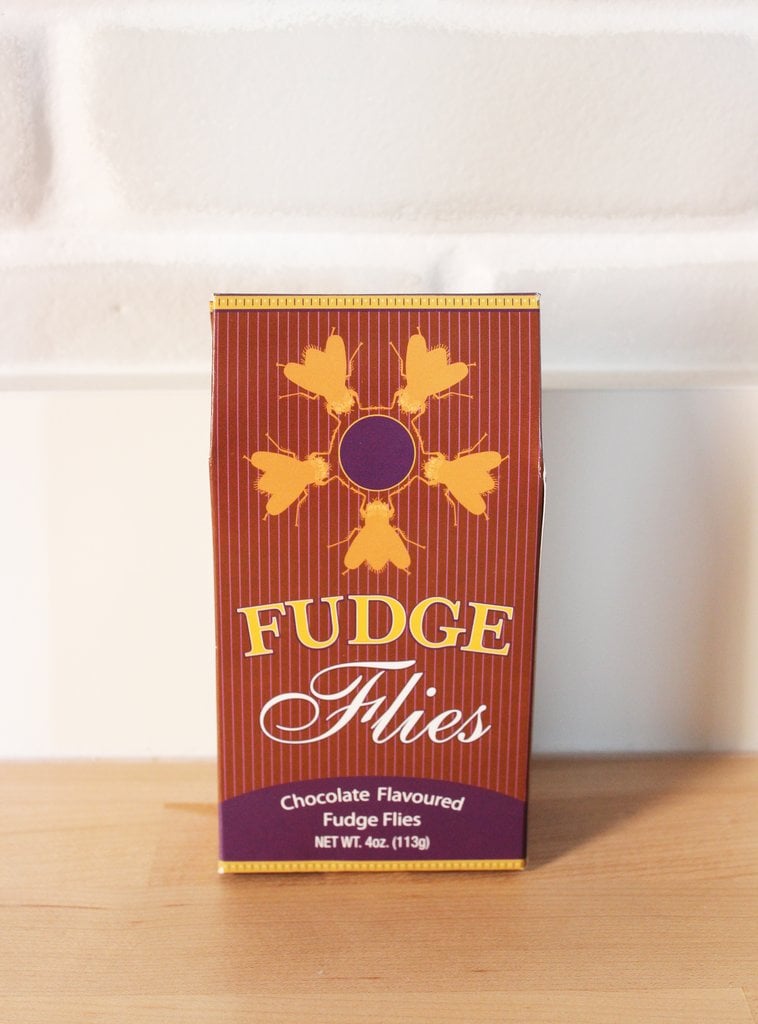 Harry Potter Candy: Fudge Flies
These solid chocolate flies are simply fantastic. The chocolate is creamy, and each fly is the perfect-size bite.
04 Harry Potter Candy: Pepper Imps
Pepper Imps are like Red Hots but bigger and better. They're super cinnamony, and the fact that they're hard candies means you won't have a bunch of hot gummy stuff stuck in your teeth for hours afterward.
03 Harry Potter Candy: Sherbet Lemons
I'm a sucker for lemon-flavored candy, so Sherbet Lemons rank high on my list. They're not overly sweet or sour, which makes them a perfectly balanced fruity treat.
02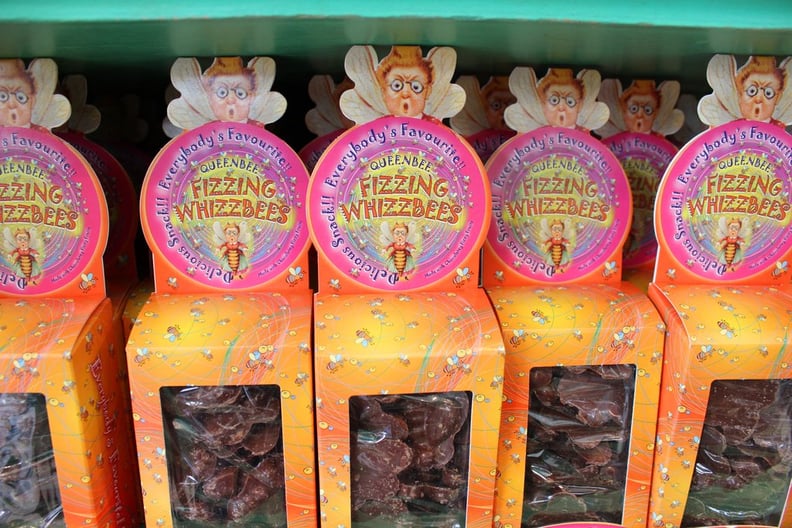 Harry Potter Candy: Fizzing Whizzbees
Fizzing Whizzbees are so fun, because they're basically Pop Rocks inside chocolate. The fizzy part inside gives you some crunch, but it's not off-putting. The bite-size snacks are easily one of my favorites.
01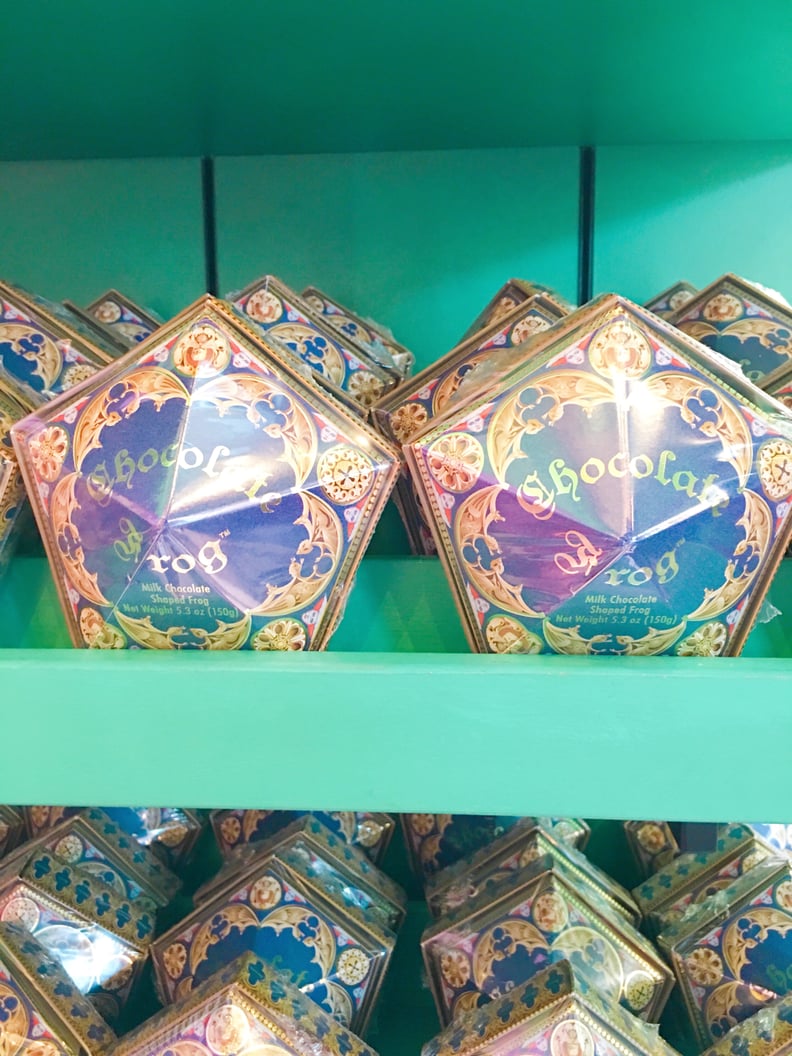 Harry Potter Candy: Chocolate Frogs
The only thing stopping me from eating Chocolate Frogs constantly is the fact that they're a little steeply priced and I can't get my hands on them quite so easily. However, the solid chocolate sweet is a ridiculously creamy chocolate that I love almost as much as Cadbury Dairy Milk — and I love Dairy Milk a whole hell of a lot.