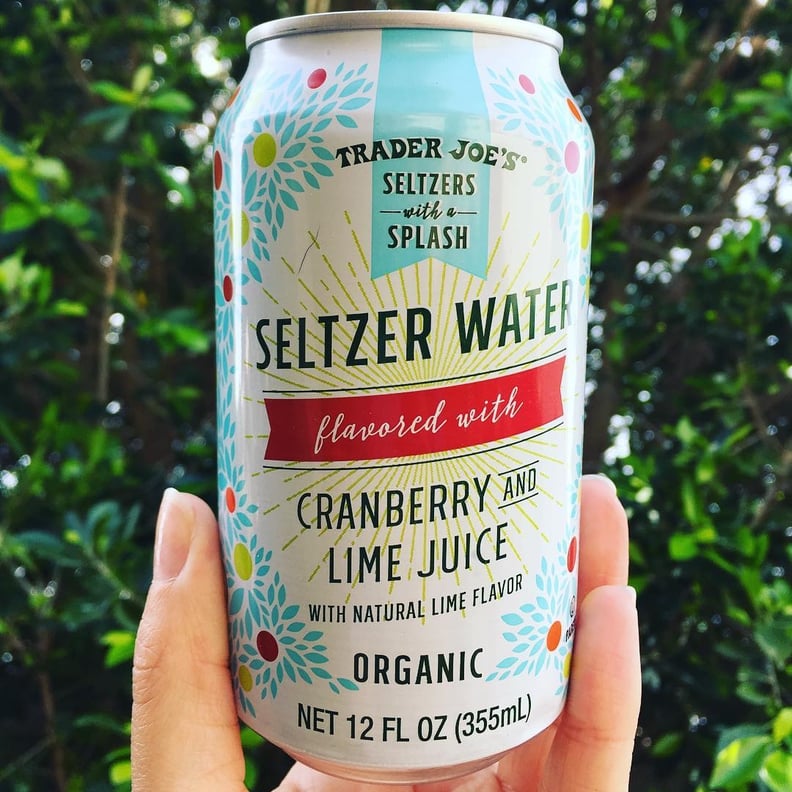 Part of what makes Trader Joe's so awesome is the huge variety of affordable products. And the widely known reason that a whopping 80 percent of Trader Joe's products are the company's own is that TJ's sells other brands' products under its own name at a discounted price. Sometimes TJ's sells the exact same product, and other times it makes its own version of a popular pantry item, such as sriracha sauce. This policy inevitably leaves us with the questions: which knockoff products are worth buying at Trader Joe's and which ones are better off as the original?
Thankfully, we've tried hundreds of Trader Joe's products over the years and have a pretty good idea about which ones are totally worth the purchase and which ones you might want to skip in favor of a different brand. Ahead, discover some of our picks for Trader Joe's store-brand products versus the brands that we think might have inspired the knockoffs. Full disclosure: this information is not based on confirmation from the company — Trader Joe's has declined comment in the past — but rather from our own taste-test investigations.
— Additional reporting by Haley Lyndes
01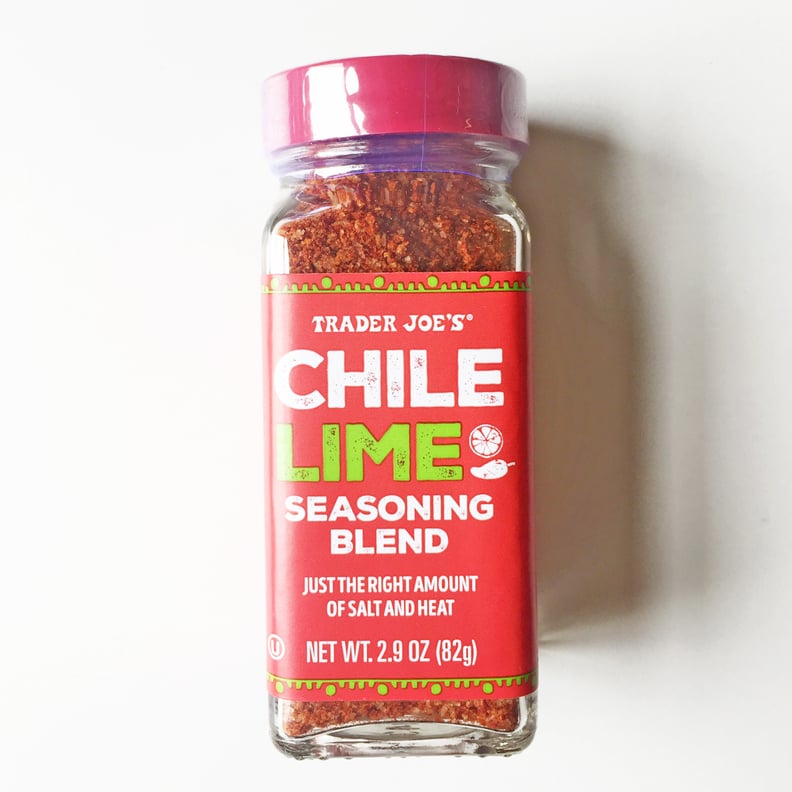 Pass: Trader Joe's Chile Lime Seasoning Blend
We're pretty sure Trader Joe's Chile Lime Seasoning Blend is trying to be Tajín, and it misses the mark. On its own, Trader Joe's blend of sea salt, chile pepper, red bell pepper, and lime juice isn't exactly bad, but when compared to the original Tajín mix, there's a clear winner. If you're a fan of sprinkling a chile-lime spice blend on mango, grilled chicken, or salad, opt for the traditional product over TJ's.
02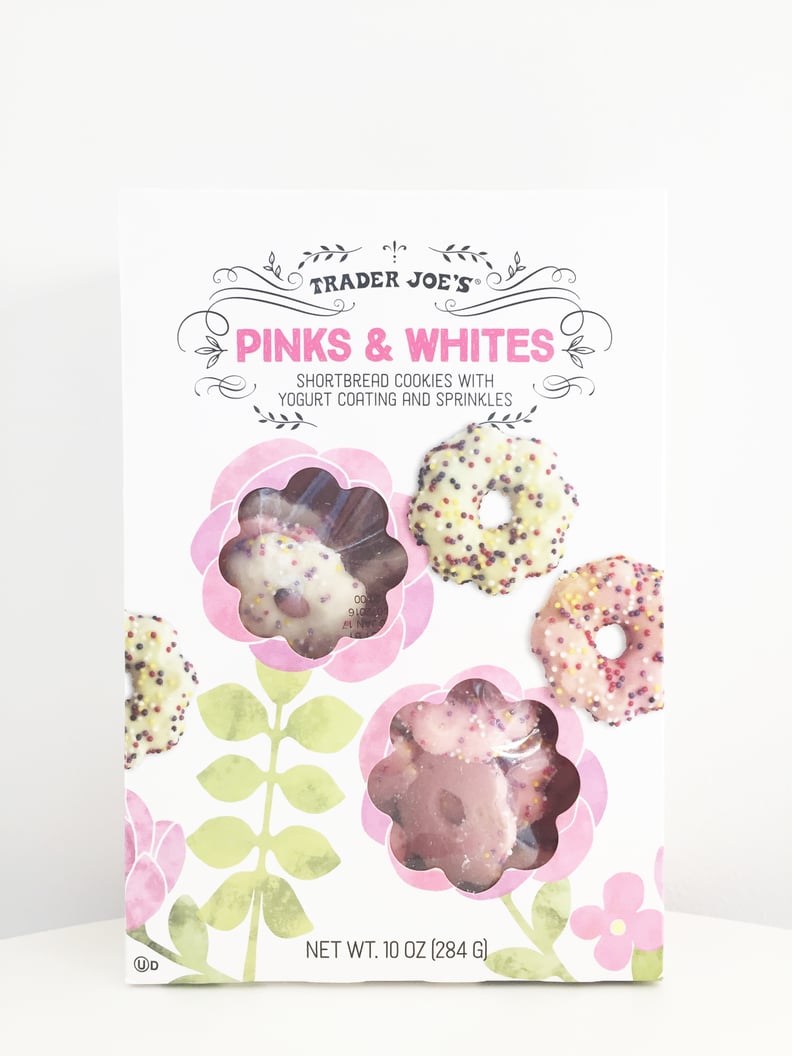 Pick Up: Trader Joe's Pinks and Whites
Those classic pink and white frosted animal cookies with sprinkles (Mother's Circus Animal Cookies) are one of the snacks we just can't quit, no matter how far into adulthood we get. The solution to our cravings is Trader Joe's Pinks and Whites Shortbread Cookies, which look and taste shockingly similar to the frosted animal cookies but are coated in yogurt and are ever-so-slightly less sweet.
03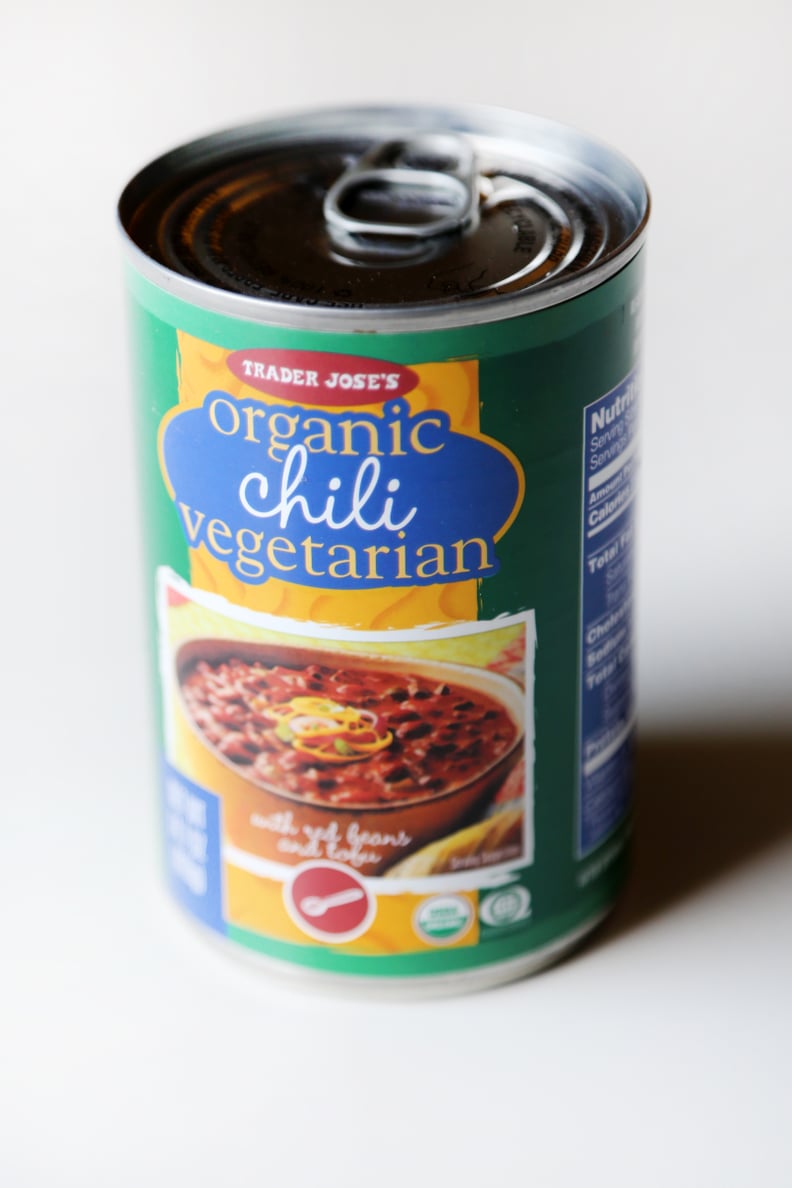 Pick Up: Trader Joe's Organic Vegetarian Chili
We're convinced that Trader Joe's Organic Vegetarian Chili is a knockoff of Amy's, another brand we love. At just $2 per can, it's hard to beat Trader Joe's version of a filling, organic, and vegetarian meal. We always keep a few cans of this stocked in our pantries to make sure we have a backup option for a quick dinner.
04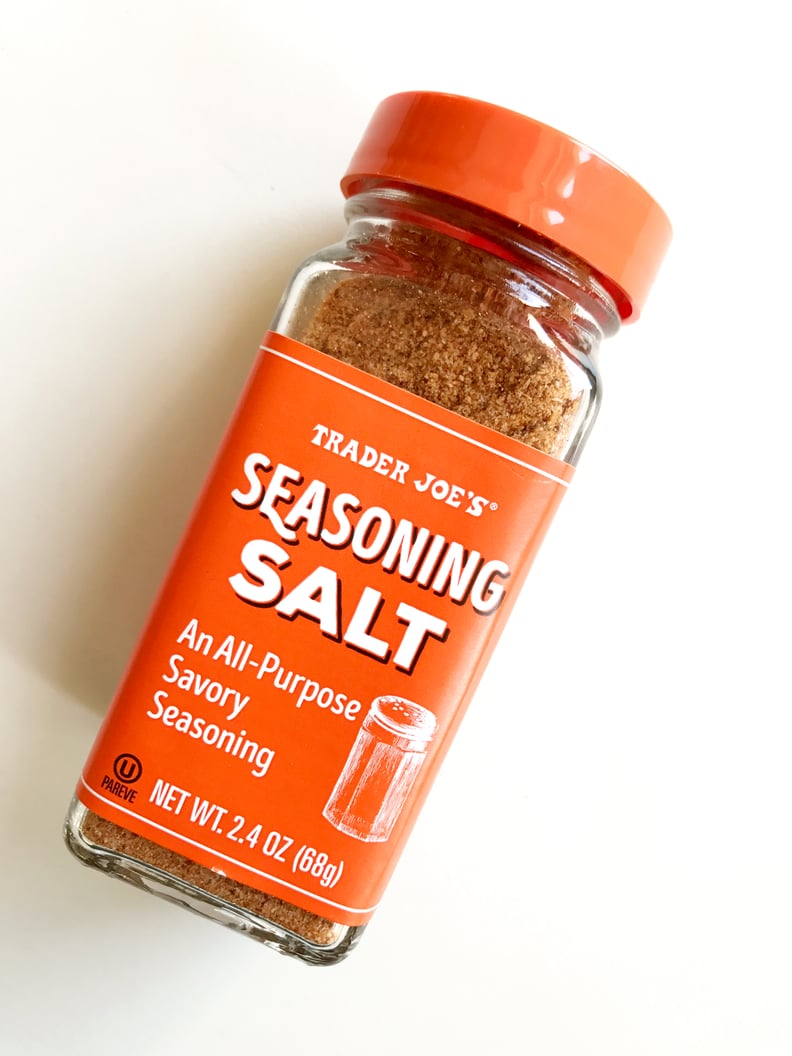 Pass: Trader Joe's Seasoning Salt
Trader Joe's Seasoning Salt is just like Lawry's . . . but not as good. It's a little heavy on the onion flavor and too reminiscent of an instant ramen flavor packet for us to enjoy.
05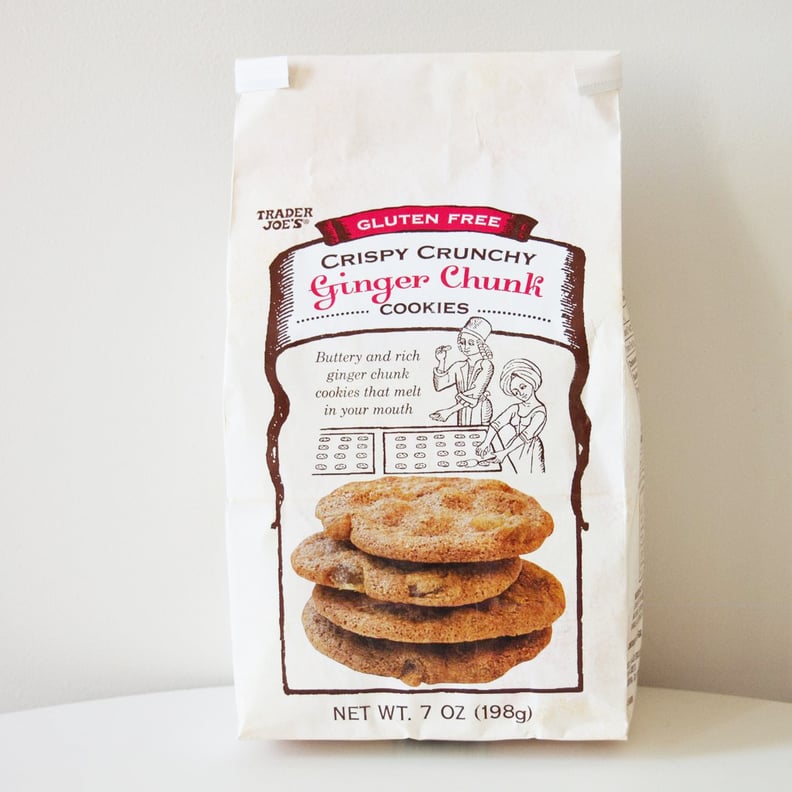 Pick Up: Trader Joe's Gluten-Free Crispy Crunchy Ginger Chunk Cookies
If the packaging alone on Trader Joe's Gluten-Free Crispy Crunchy Ginger Chunk Cookies doesn't instantly remind you of Tate's Gluten-Free Ginger Zinger Cookies, then the taste will. Tate's is famous for its ultra crispy, buttery, completely delicious cookies, and this potential knockoff from Trader Joe's has our stamp of approval. In the product description, Trader Joe's even says, "These cookies are made for us by a highbrow bakery that makes these very high-end cookies in small batches."
06
Pick Up: Trader Joe's Pretzel Slims
Everything about these everything-flavored Trader Joe's Pretzel Slims reminds us of Snack Factory Pretzel Crisps, and we're not complaining. TJ's did a great job stacking up to the name brand, and with their unique dips, we're more apt to hit up Trader Joe's for pretzels than we are another grocery store.
07
Pick Up: Trader Joe's Sparkling Beverages
Oh hi, is that Lacroix? This naturally flavored seltzer water is clearly inspired by the big wig seltzer brand. Word on the street is its refreshing flavor can even one-up Lacroix's, and it's organic! It looks like Lacroix has a little competition, no?
08
Pass: Trader Joe's Light Ice Cream
Trader Joe's would be slacking if they didn't hop on the light ice cream train. Much like Halo Top, Trader joe's Light Ice Cream has reduced calories and is packed with protein. The only problem? Its taste doesn't live up to Halo Top's delicious flavor. Also, Trader Joe's only has a few select options to choose from at the moment. If you're looking to get reduced-fat ice cream, we suggest sticking with Halo Top.
09
Pick Up: Trader Joe's Joe-Joe's Slims
If this cocoa wafer cookie looks familiar, you're not wrong. The Trader Joe's Joe-Joe's Slims are totally a knockoff of Oreo thins. Surprisingly, the TJ's versions are just as good! The box even admits they have the "same delicious flavor."
10
Pass: Trader Joe's Gelato
We can't help but say, this Trader Joe's Gelato looks a whole lot like the brand Talenti. Although they look similar, there's a stark difference in flavor, and we have to admit, Talenti's flavor can't be beat.