A Trader Joe's Employee Revealed Her Favorite Frozen Mac and Cheese — "It's F*cking Bomb"
Trader Joe's has completely changed the frozen food game. I'm constantly impressing house guests with my gourmet sweet potato gnocchi with butter and sage that was carefully placed in the microwave minutes before they arrived. But frozen mac and cheese is a difficult game to play. There's such a fine line between rubbery elbow pasta and the ability to actually re-create the comfort-food staple — but Trader Joe's does it, and does it exceptionally well.
There's the reduced guilt mac and cheese, the gluten-free mac and cheese, the Joe's Diner mac and cheese, the pepperoni pizza mac and cheese, the truffle mac and cheese, the seasonal butternut squash mac and cheese, and the hatch chile mac and cheese. Decisions, decisions. Now, a Trader Joe's employee is revealing what her absolute favorite frozen macaroni and cheese dish is, and not only that, but she is so passionate about it that she calls it "f*cking bomb."
In a Reddit AMA, the TJ's employee got real about the frozen pasta aisle after a curious user asked if the macaroni and cheese is good. "If you're talking about the frozen one, it's disappointing," she wrote. "If you're talking about the boxed, it's just like any other boxed mac. The frozen one isn't bad, you'd just expect it to be better with the large amount of cheese they throw in it."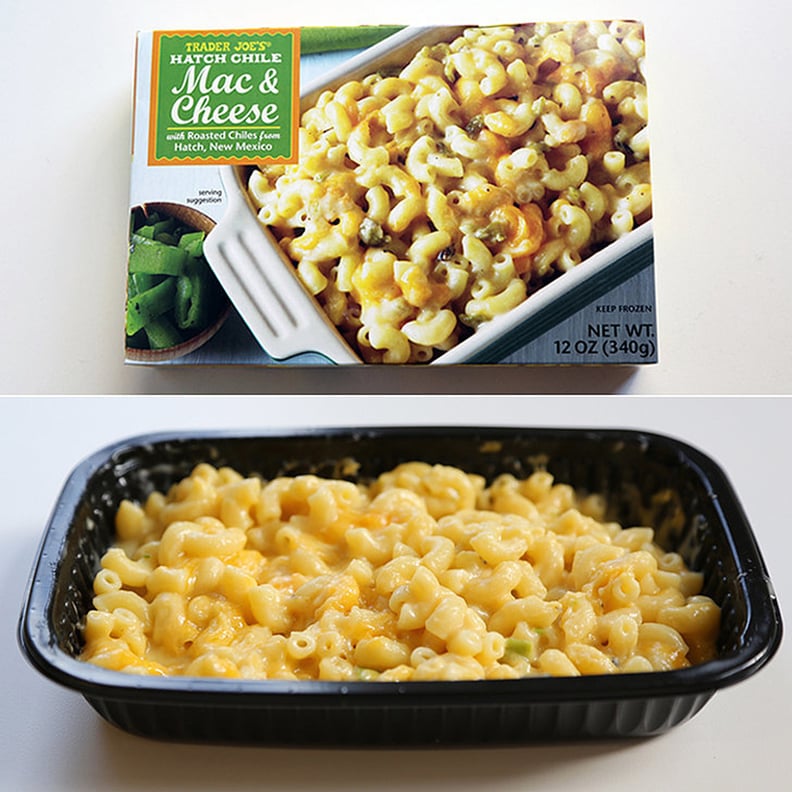 She added, "The hatch mac and cheese (frozen) is f*cking bomb though. Definitely recommend that." Having tried it ourselves, we agree. With all the drool-worthy products at Trader Joe's, the employee surprisingly said that her favorite product is the Honey Mango Shaving Cream. Our favorite grocery store is slowly becoming a great place for beauty supplies! Catch us picking up every single can of shaving cream and chile mac and cheese the next time we're there.
— Additional reporting by Haley Lyndes