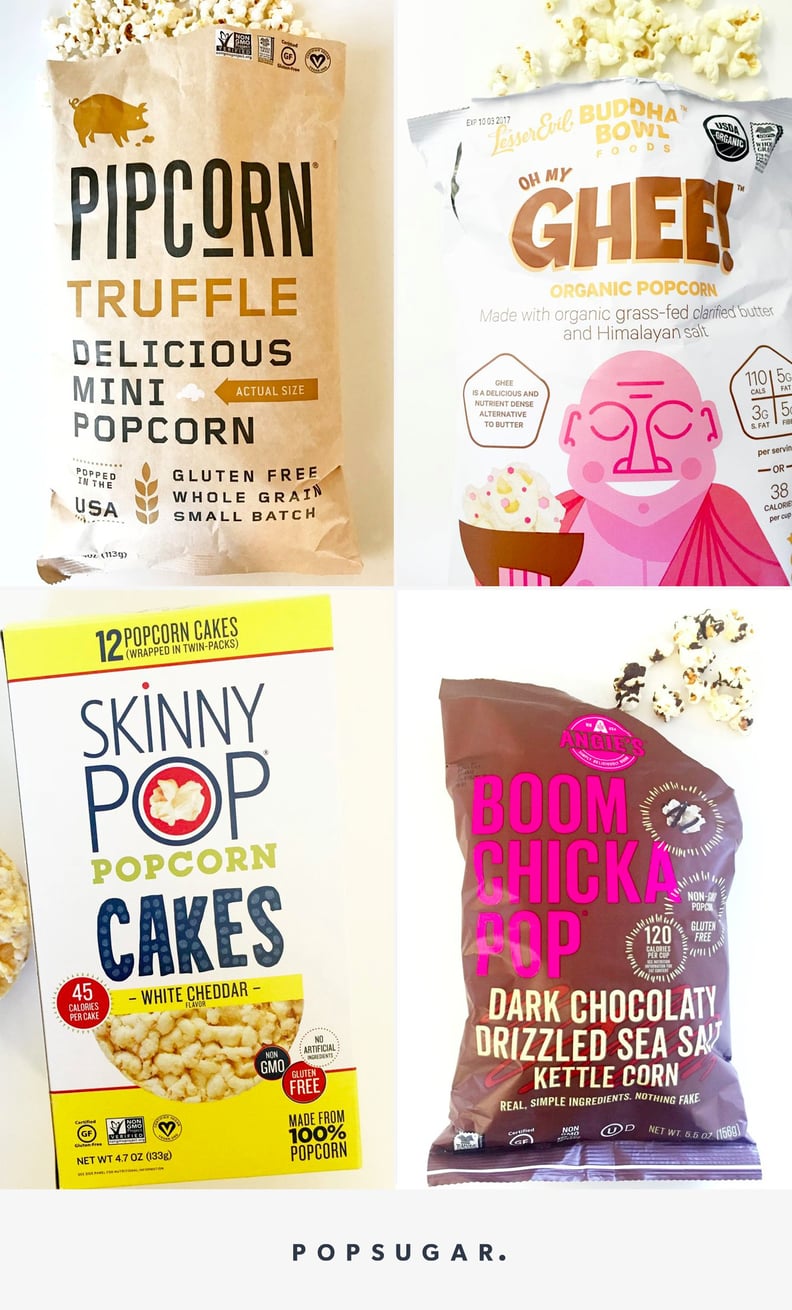 POPSUGAR Photography | Erin Cullum
POPSUGAR Photography | Erin Cullum
It's no secret that 2017 has been a phenomenal year for snacks. Among the lineup of new treats are a plethora of popcorn flavors, all of which we've tried and approve of (and we're serious popcorn enthusiasts!). If you're a fellow popcorn-lover and believe that no amount is too much, read on to find all of the best new popcorn releases of the year so far, which include both savory and sweet options. These fresh upgrades to your favorite snack will leave you hooked; make sure to check back as we update this list with any new releases that are popcorn-expert approved.
— Additional reporting by Erin Cullum
01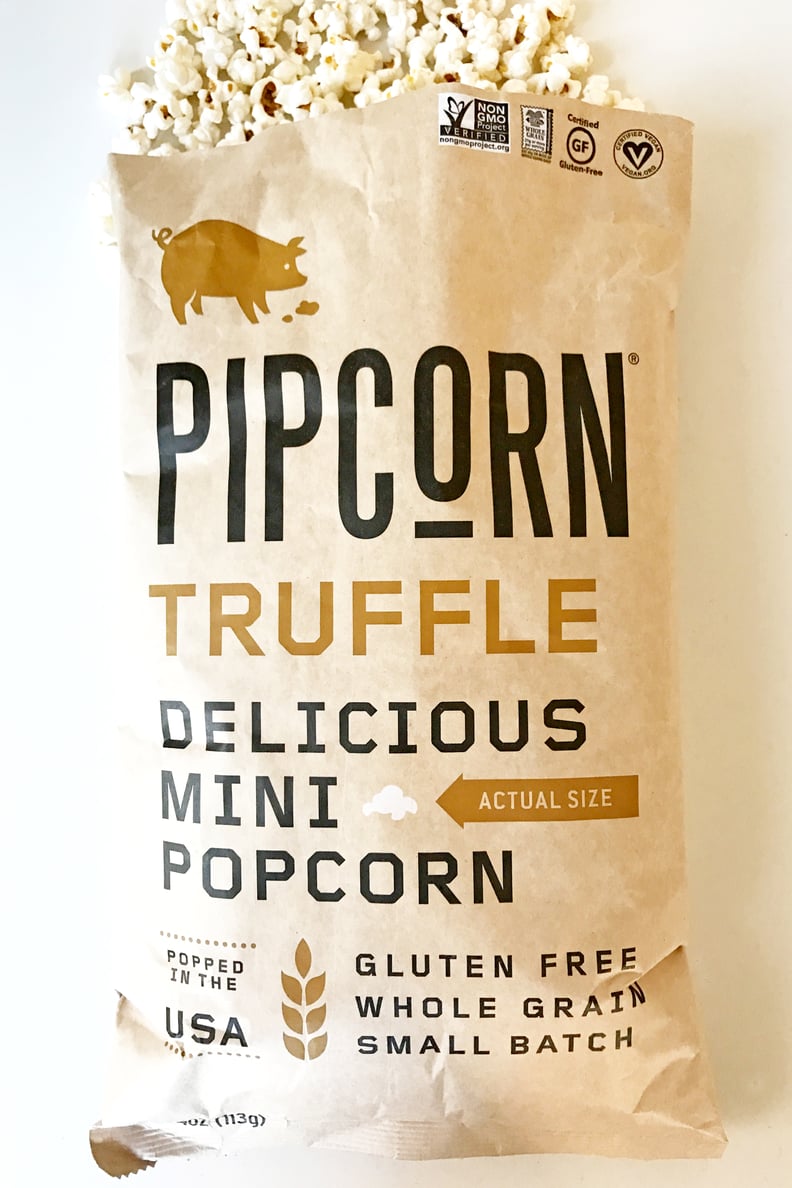 Pipcorn Delicious Mini Popcorn in Truffle
Not only is Pipcorn Delicious Mini Popcorn adorable, thanks to the fact that it's made with miniature kernels, but it's also really, really good. We're particularly partial to the truffle flavor, as it's not overwhelming and adds just the right amount of savory flavor to the gluten-free, whole-grain popcorn. The Pipcorn Sea Salt flavor is just as delicious if you prefer a more classic variety.
02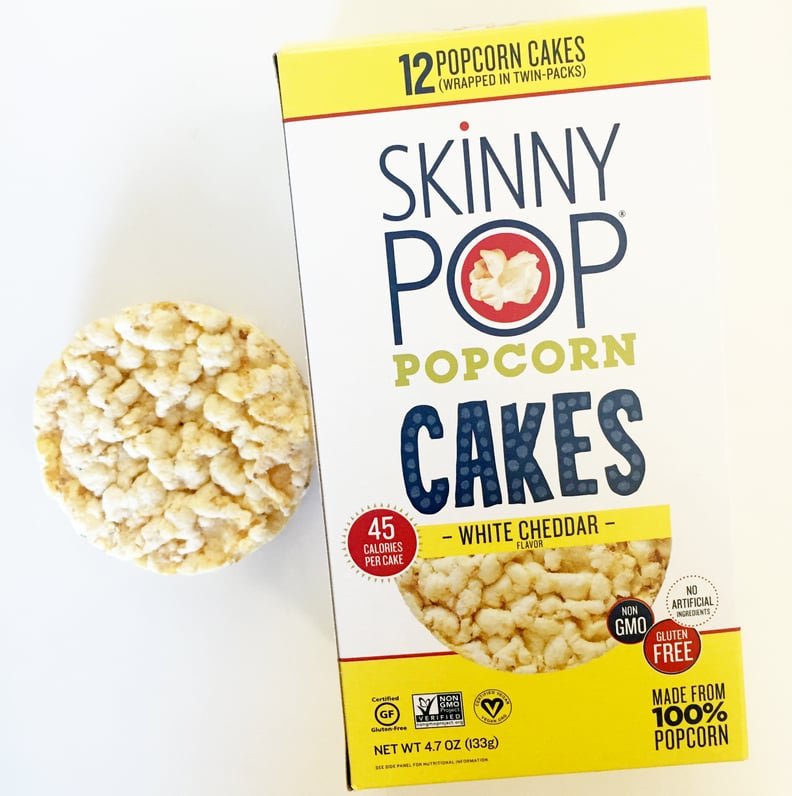 Skinny Pop Popcorn Cakes in White Cheddar
Rice cakes are OK, but popcorn cakes are way better. We love that Skinny Pop took 100 percent popcorn and formed it into a crunchy cake that brings something new to our snacking routines. The White Cheddar flavor has just enough cheesy dust, and it's like eating cheddar popcorn in a whole new way.
03
Boom Chicka Pop Dark Chocolaty Drizzled Sea Salt Kettle Corn
Boom Chicka Pop has an array of new flavors, and we can't get enough, starting with the Dark Chocolaty Drizzled Sea Salt Kettle Corn. Even if you consider yourself kettle-corn averse, you'll appreciate this version that incorporates sea salt to cut through the sweetness. The drizzles of dark chocolate cause the popcorn pieces to form into bite-size clusters, with sweetness and crunch in every bite.
04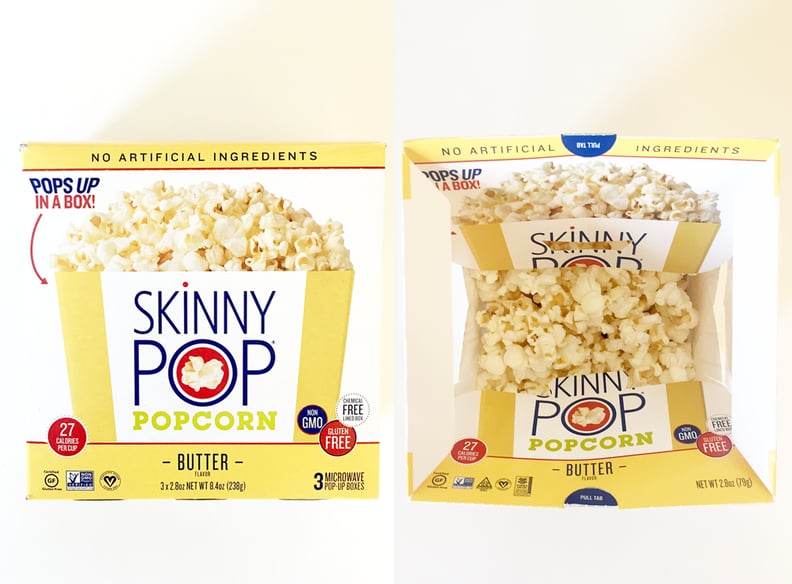 Skinny Pop Butter-Flavored Microwave Popcorn
The best thing about Skinny Pop's butter-flavored microwave popcorn? It comes in a pop-up box! All you have to do is pull the tabs open; the popcorn pops in the microwave inside a movie-theater-like container that makes grabbing handfuls much easier. The butter flavor is not greasy like other microwave versions, and each box comes with fun movie trivia on the side, too.
05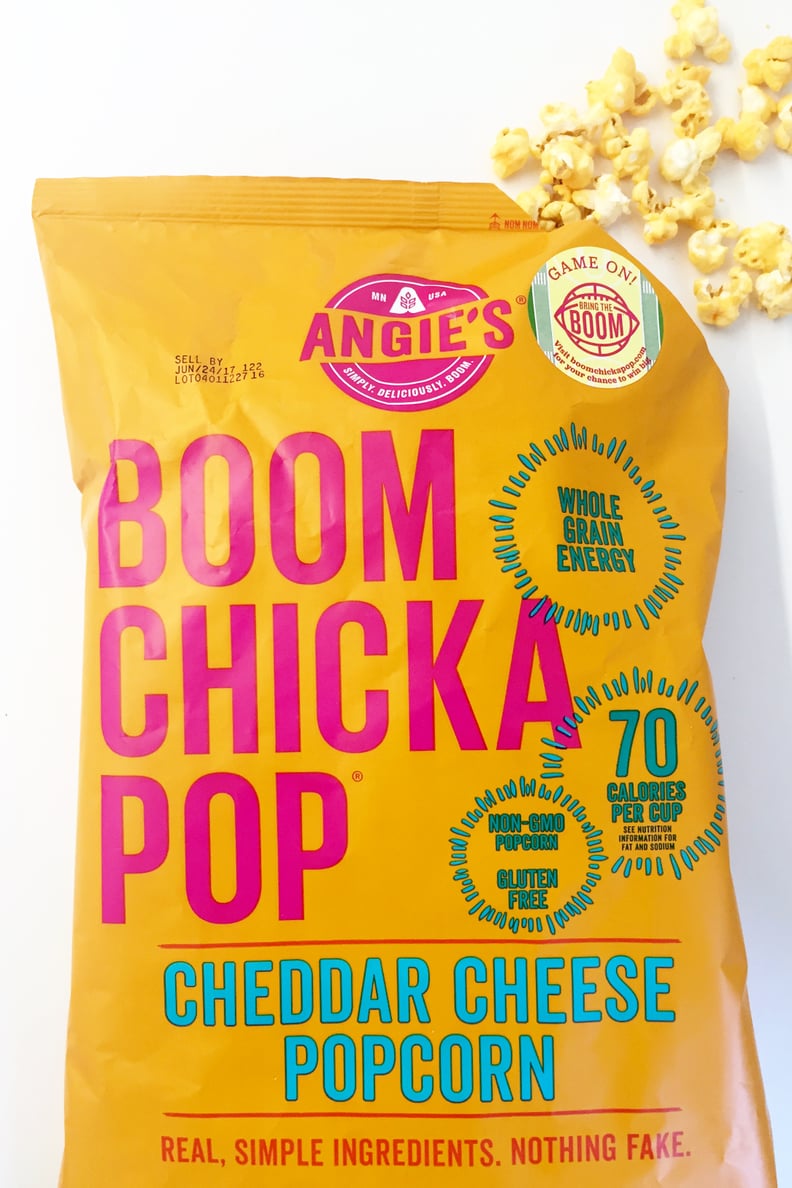 Boom Chicka Pop Cheddar Cheese Popcorn
How did Boom Chicka Pop not have a cheddar flavor before? All we know is we're glad it exists now. The bag claims the snack gives you "whole grain energy," so we're taking our chances that eating half a bag in one sitting is good for us.
06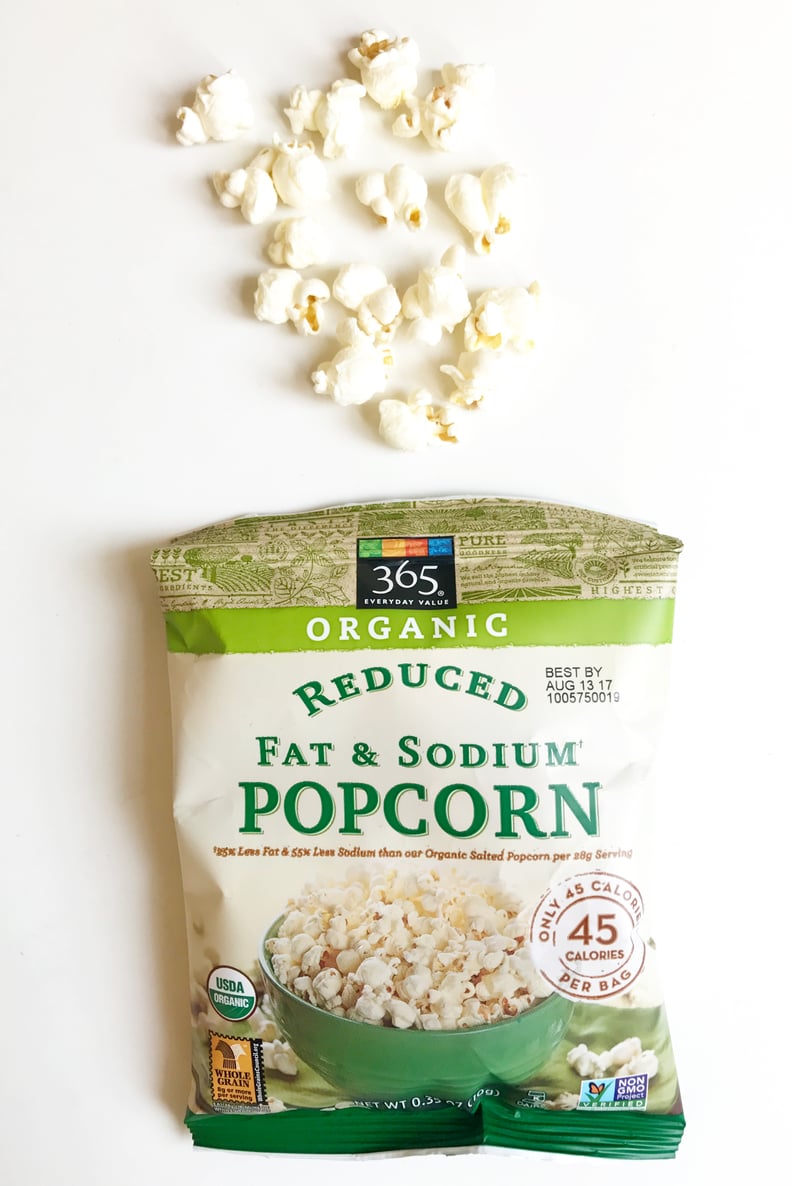 Whole Foods 365 Organic Reduced Fat & Sodium Popcorn
All popcorn is not created equal, and this new one from Whole Foods 365 is a step above plenty of other reduced-fat popcorns out there. Superfluffy and not oily at all, the kernels keep their natural flavor and are enhanced by just a little bit of salt. Plus, it comes in convenient individual packages ideal for snacking on the go or at your desk.
07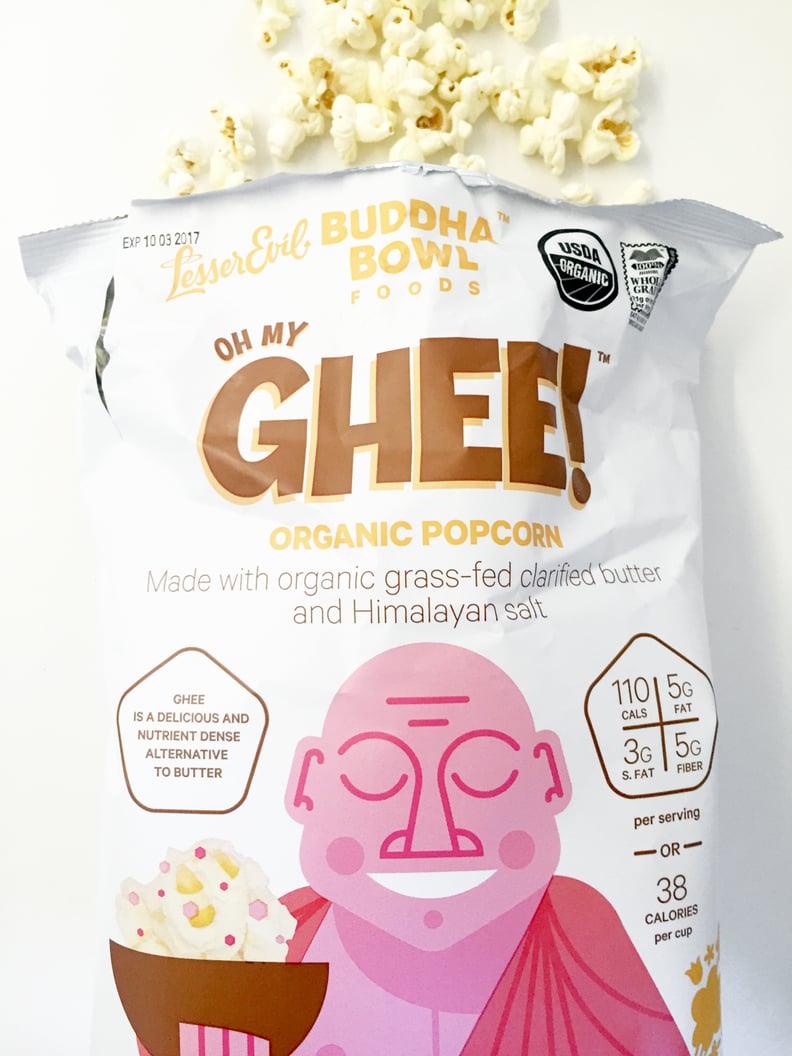 LesserEvil Buddha Bowl Foods Oh My Ghee! Organic Popcorn
Speaking of popcorn made with clarified butter, the next must-have new popcorn is Oh My Ghee! by LesserEvil. This organic popcorn is made with organic grass-fed clarified butter and Himalayan salt, and that's it; the natural flavors really come through. We plan on sneaking a bag (or three) of this into the movie theater next time.
08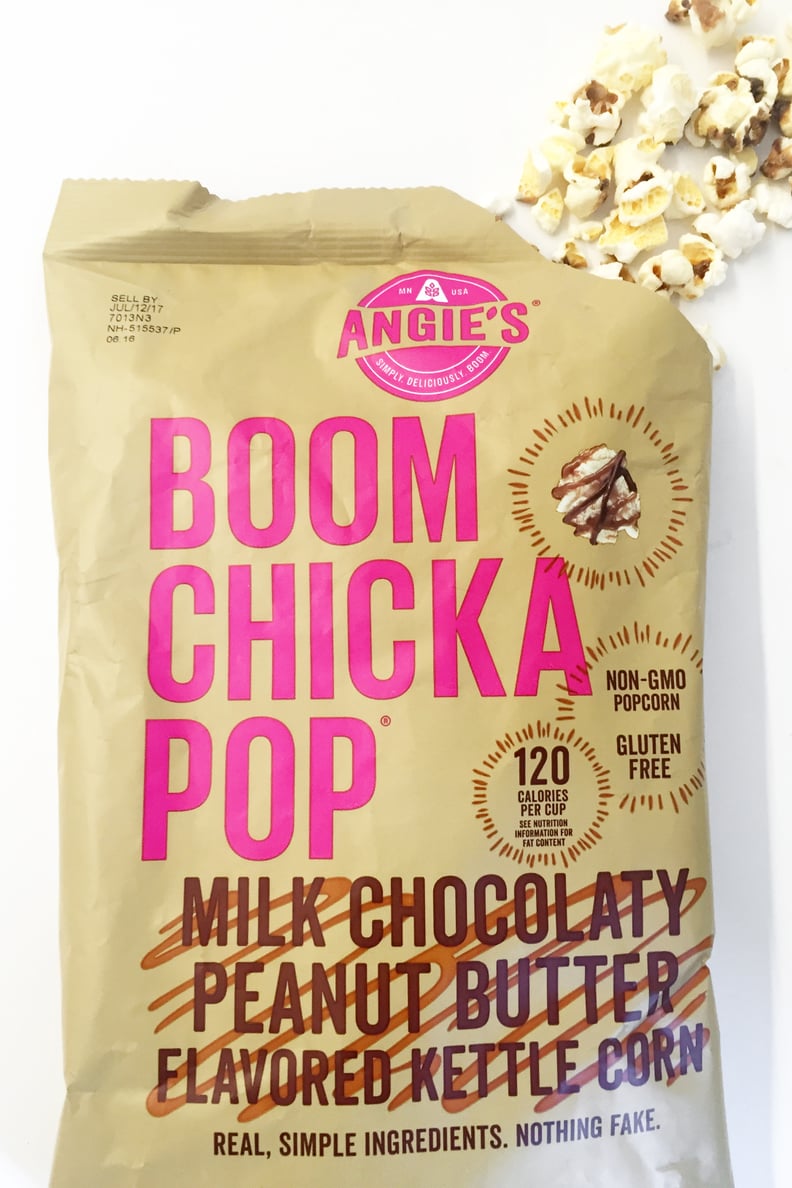 Boom Chicka Pop Milk Chocolaty Peanut Butter Kettle Corn
Holy chocolate-peanut-butter explosion. If that flavor combo is your kryptonite, do yourself a favor and pick up this kettle corn, which is lightly coated in peanut butter and has milk-chocolate drizzles all over.
09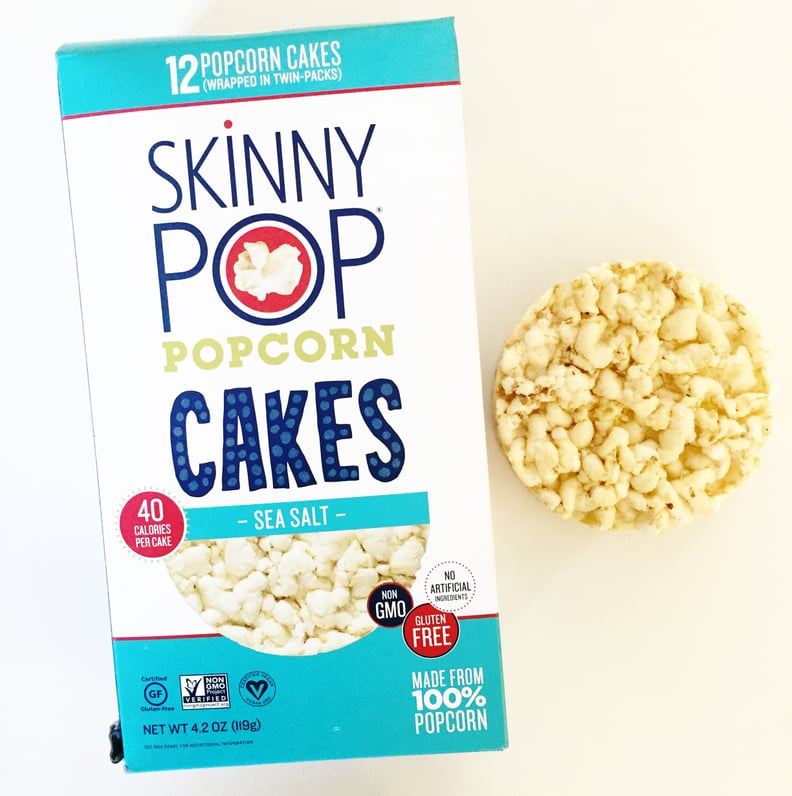 Skinny Pop Popcorn Cakes in Sea Salt
Simple and flavorful, these Skinny Pop Popcorn Cakes in Sea Salt are like the White Cheddar kind but without any flavored dust on the exterior. Made with sunflower oil and sea salt, the popcorn's natural flavor shines.
10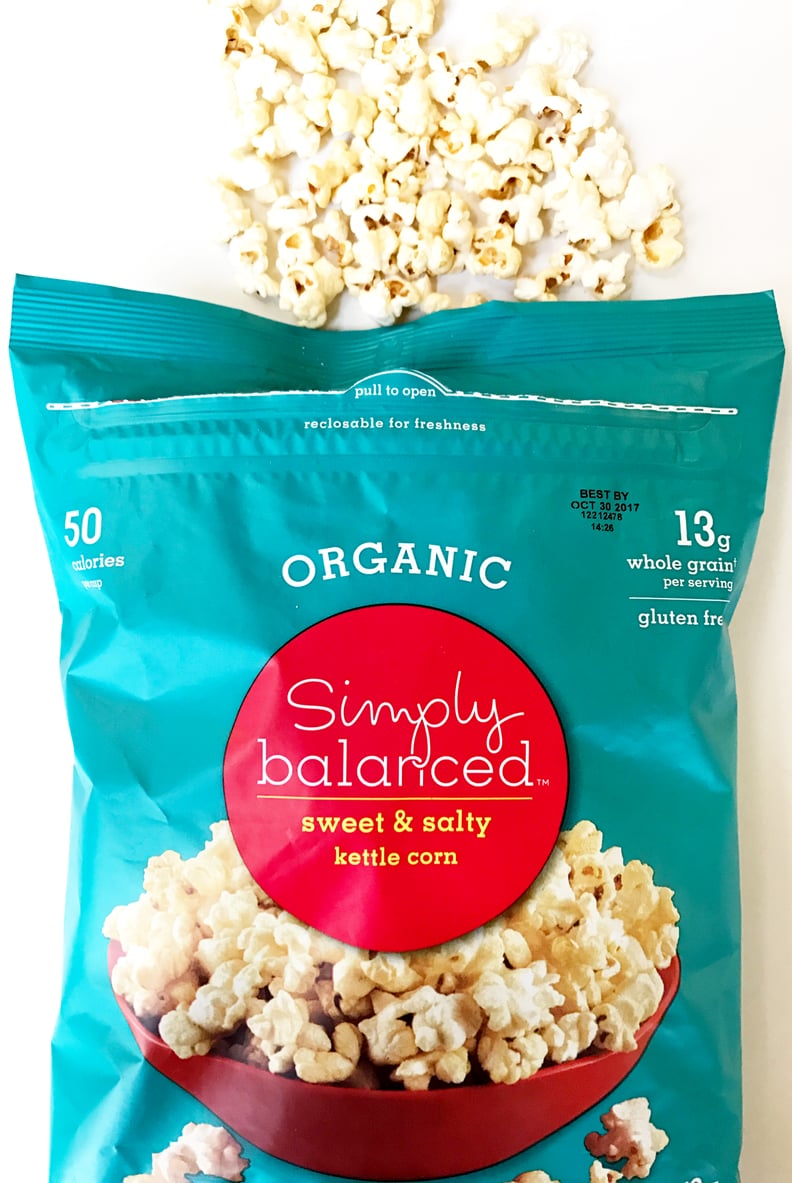 Simply Balanced Sweet & Salty Kettle Corn
Kettle corn can be hit-or-miss, but this new Sweet & Salty Organic Kettle Corn from Simply Balanced is a hit. The sweetness of the light and airy kernels is rounded out by the perfect amount of salt, and there's no artificial taste whatsoever. If kettle corn is your kryptonite, you won't be sorry for grabbing a few bags of this.
11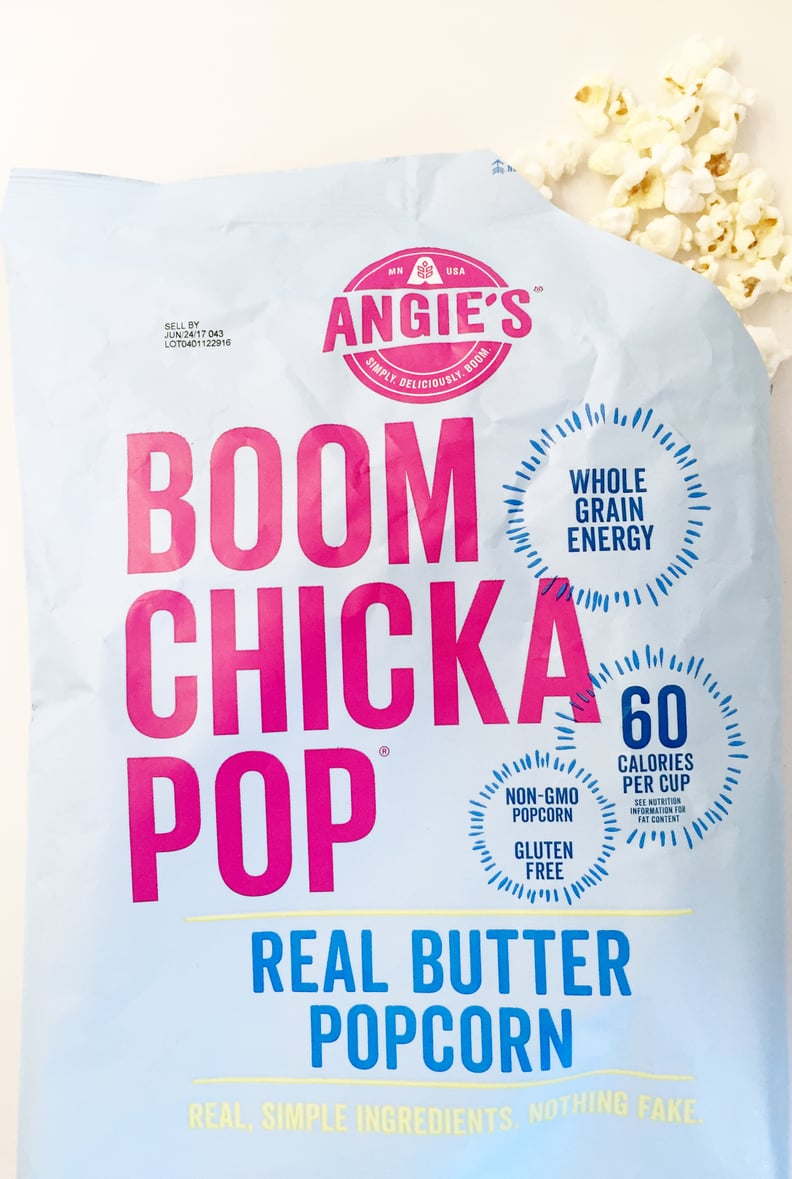 Boom Chicka Pop Real Butter Popcorn
Sometimes classic is best, as is the case with buttered popcorn. Boom Chicka Pop's new Real Butter Popcorn is made with ghee, aka clarified butter, which is lactose-free. The flavorful popcorn is lightly salted and leaves the richest buttery flavor in your mouth . . . but without the yucky residue of microwave buttered popcorn.
12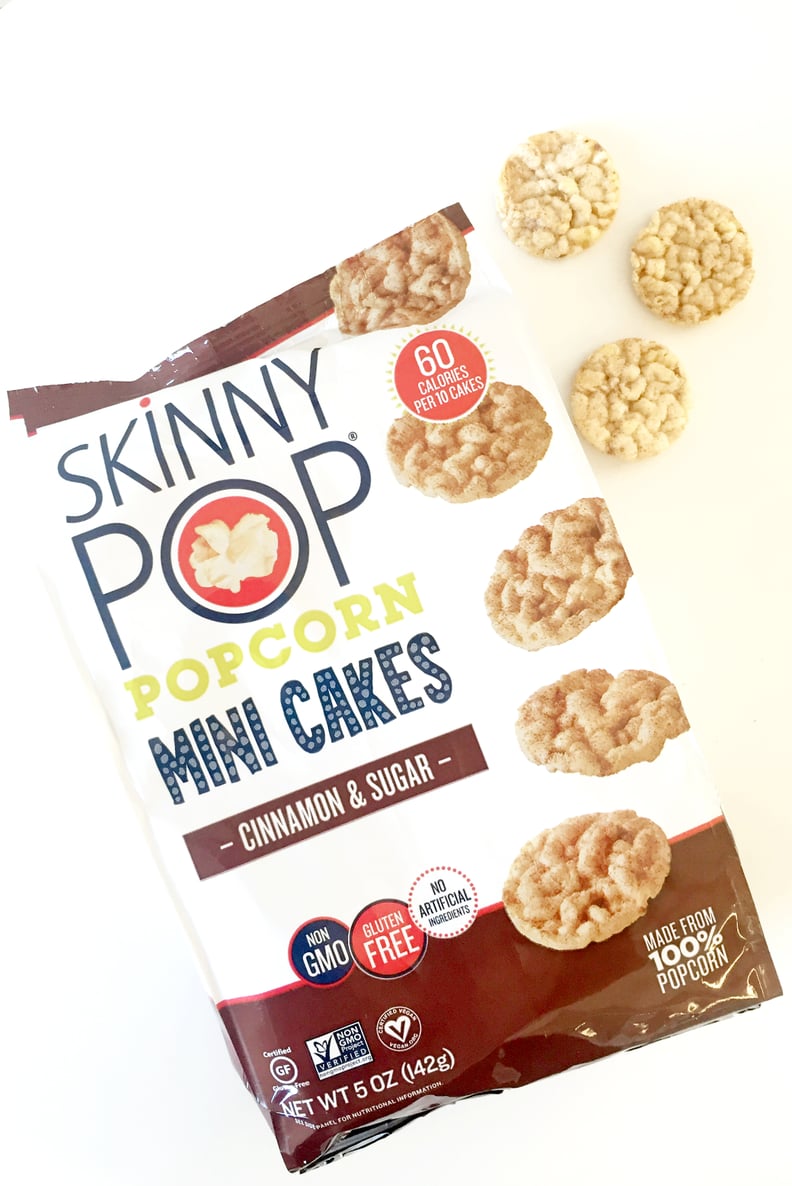 Skinny Pop Popcorn Mini Cakes in Cinnamon Sugar
With just a few ingredients, including cinnamon and sugar, these Skinny Pop Popcorn Cakes are wonderfully sweet and crunchy. Sort of like a guilt-free cinnamon sugar cookie, these mini popcorn cakes are totally irresistible.